Betraying my lesbian self: Coming to terms with never coming out
By: Alice Allan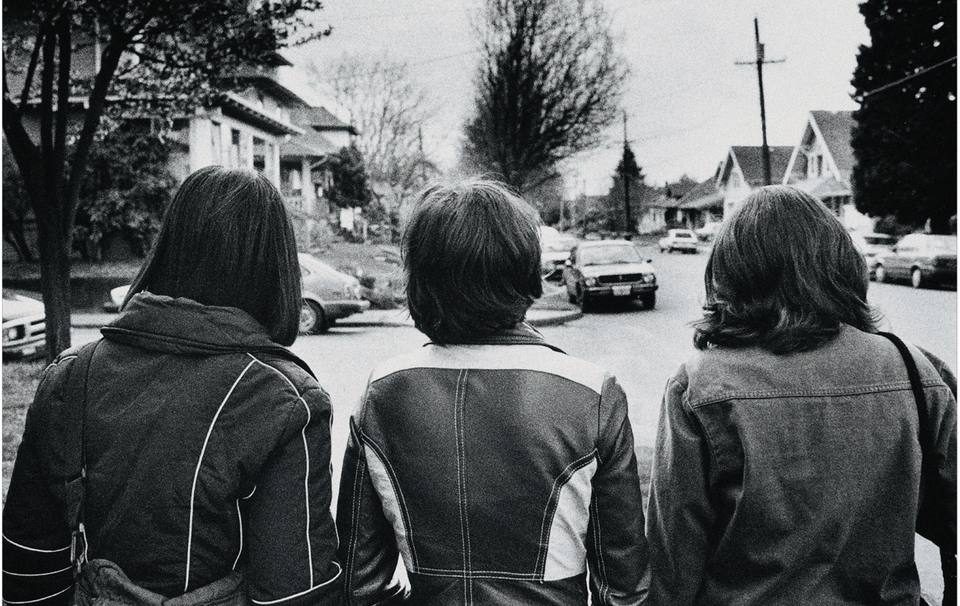 Chances are, my parents knew something was up. The day after Mum told us she was leaving Dad, we went for a miserable walk – just the two of us. In that blank sadness, a shot of adrenalin hit me when she said: 'and maybe soon you can start talking to me about what's going on with you.' I hid deeper under my hair. 'I don't think you want to know.'
It would have been a simple way to make that week of divorce so much worse. 'Since you asked, I'm gay.'
I was 15. I was at that petrifying point of adolescence. Standing at the edge of the ice-cold swimming pool, I knew the water would feel amazing once I just jumped. But I never did jump, and I still wonder what those waters would have felt like.
I made the run-up to the edge a few times. It was the mid-1990s – I was a young lady with Alanis Morissette hair and a furtive, mix-tape-making, rose-petal-strewing love for other young ladies. I didn't have quite enough private internet access to be able to find out about practical matters, like where my local lesbians spent their time or how girls actually had sex. But I did once email a girl who blogged about her queer youth group in the highly seductive 'Lucida Handwriting' font. That romance petered out when I admitted I didn't know what a 'Sleater Kinney' was, but it brought my lesbian fantasising into reality.
Offline, I spent suspicious amounts of time in one of two bookshops, trying to get close enough to the 'Gay/Lesbian' shelf to read the spines but far away enough to convince people I was just checking out the latest John Marsden. The shop assistants were always much more interested in inspecting my bags than what I was buying, though, and my shuffle between shelves probably attracted more attention than it diverted. The day I finally carried one of those books up to the counter and bought it, I felt like I'd made it through some heavily armed border checkpoint.
One day, someone great appeared in my life and told me, "You can do it – you can tell your parents. You're going to be just fine." He was so supportive, so understanding, so wonderful, and very much a straight guy.
I ended up finding the gay bar, but I was texting him from the toilets. He was going out with my best friend – the best friend I'd been in love with all those secretive, bookshop-haunting years. But my first real kiss didn't end up being with her. It was with him.
By 2002, I had a new Nokia 3315, a third-hand Ford Laser and, somehow, a boyfriend. My friends responded badly and accused me of betrayal. They thought I had fooled them all into thinking I was a 'real lesbian' to win cool points and steal my best friend's boyfriend when she least expected it. I felt like a liar on so many levels. My feelings for women were real, yet here I was in a heteronormative relationship.
At this stage, telling my parents I had a thing for ladies was pretty far down the list of difficult conversations I needed to have. The fact that women could still send me running for rose petals was sort of beside the point.
Occasionally, I still wondered which category I fit into. Back then, the options for sexual orientation were both rigid and limiting. It would take many more years before Australia moved from SBS screening Queer as Folk late on a Monday night to Qantas listing I am Cait on in-flight viewing. Although I watched Queer as Folk religiously, I didn't ever actively reconcile being gay with having a boyfriend.
In other words, I forgot about jumping and I forgot about the pool.
Sometimes, I still time travel back to that teenage indecision. I know that despite the tears, awkward questions and silences worse than questions, I can still come out and speak the truth. I can always suspend my fear of the splash for one sweet, time-bending moment and find out how cold that water really is.
But then I realise that my confession will never be the same plunge I could have made back then. Mum and Dad would laugh uncomfortably, mumble something about a 'phase' I was 'past' now, and focus intently on my current partner of 15 years. My sexuality has lost the same relevance and vitality it had back then, even though nothing has really changed. That mix-tape-making girl is still in there, but the time for jumping is through. That pool has been paved over to make way for suburbia.
Regardless, the reality of my plunge could never match how cold I built the water up to be in my head.
Alice Allan is a Melbourne-based writer who still kind of misses her Nokia 3315. You can find more of her work on Cordite, Plumwood Mountain and Verity La.
<! -- WIDGET HERE FOR BUY ARCHER -->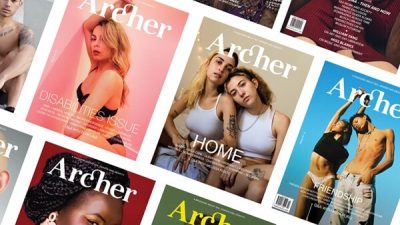 HELP KEEP ARCHER MAGAZINE AFLOAT!