Faith, shame and coming out: When sexuality is concealed in fear
By: Eva Akyol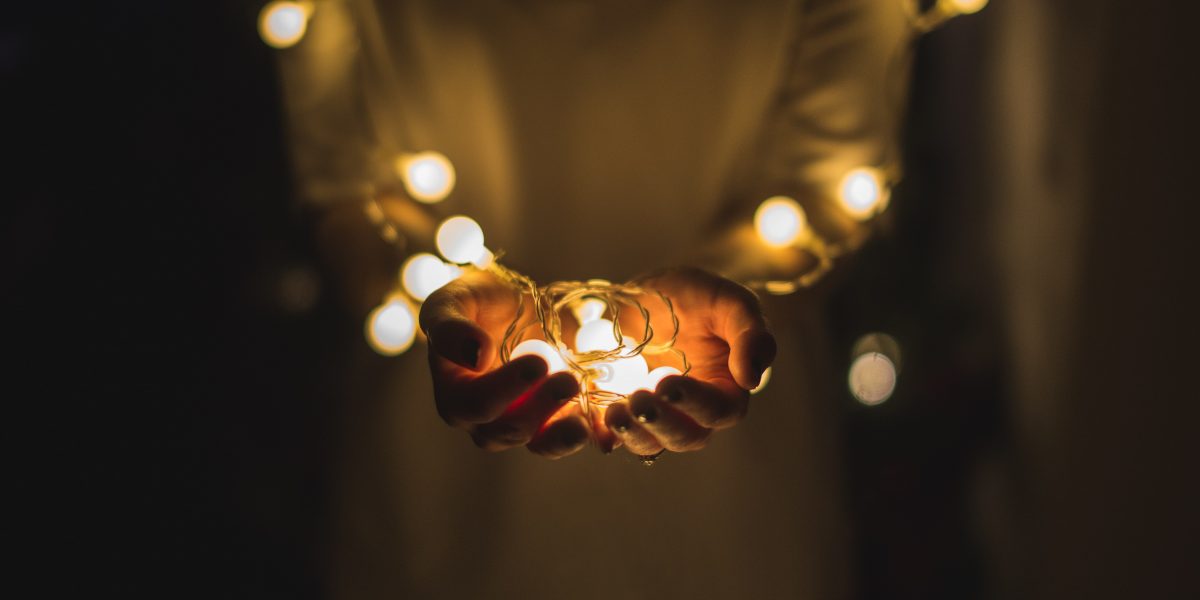 Growing up in an Islamic household, I had no clue what sexuality entailed. 
Love wasn't really about love – it was about making your parents happy. My grandmother's desire was for my mother to have an arranged marriage, and so my mother dutifully complied. All I knew about love was that it occurred within a marriage between a man and a woman, designed for practicality.  
My parents only mingled with our tight-knit Turkish community, in their native tongue. Their only interactions outside of this were during work, at the shopping centre and in brief exchanges with teenagers at the drive-thru window of McDonald's. Everything we knew to be real was found inside our bubble of insular comfort.  
In Year 4, I had a crush on an Iranian boy who had hair reminiscent of Justin Timberlake in his *NSYNC days. When my sister found out, she was disgusted that I liked a boy. I felt guilty, and was riddled with thoughts of being unclean for having these unshakeable butterflies. Anything resembling sexuality was an alarming prospect for a good Muslim girl.
By Year 6, I had a crush on a freckled girl who danced like Shakira, her sandy-haired best friend, and a stocky footballer boy.  
Matters only got worse in high school, especially considering my enrolment at the local Christian school. The only time I heard about sex was in Year 9 Physics, when we briefly touched on reproduction with no mention of sex at all. It was all very sterile and methodical. 
For a theologically-confused queer kid, I had no chance in hell of figuring out who I was, given my reality.   
"Miss Haines isn't going to get married, Eva. She's married to God," a family friend told me after school one day. This was a new level of confusion to my 11-year-old brain. 
I went home after school, angst settling into the pit of my stomach. Taboo thoughts mingled with explicit images of my teacher and God that night. 
For months, I couldn't rid myself of immoral ideas, conjured by the slightest glance at Miss Haines. I never confessed it to anyone, but my mother knew something was off, and sent me to a therapist. 
"It's so natural that you started to associate your teacher with sexual desires for God upon hearing that, Eva. But thoughts are just thoughts – they aren't real," the softly-spoken therapist said. A cloud of shame had been shrugged off my back. I felt instant relief. 
Soon, though, the ruminations of Miss Haines doing sexual acts on God transformed into images of the therapist doing sexual acts on me. My anxiety became a bigger beast, one that would reign over me for years. 
As a teenager, I could not escape the abhorrent thoughts that laced my mind. I was attracted to girls, but I wasn't a lesbian. I couldn't be. 
My fears exacerbated what had been diagnosed as a form of obsessive-compulsive disorder (OCD) involving 'forbidden thoughts' about sexual orientation. Anything would trigger the idea that I was a lesbian, and I'd be left spiralling, checking and re-checking my body for 'clues' for hours. After all, I'd been told 'the gays' went to hell because of their life choices. 
I remember when the debilitating symptoms stopped. I was on a train home and dozed off for a moment. For the first time in my life, I fantasised about a ruggedly handsome man. That one snapshot of teenage lust was the most relief I had felt in years. I thought I finally had an answer. 
It took a few years of now thinking I was only attracted to men to finally come to terms with my sexuality. It wasn't one specific instance which led me to that conclusion, but more a gradual process of peeling off layers of internalised homophobia. 
Certain experiences brought me clarity, such as befriending the first openly gay person I had ever met, at university. Mitch taught me that being queer was something to be proud of – he was the mentor I had needed all those years prior. 
There was moving into a share house with a warm-hearted lesbian who normalised same-sex relationships for me. And years later, having a brilliant-minded friend come out to me as transgender before she felt comfortable telling the world. It only took a few LGBT individuals to disentangle my bigoted misconceptions about queerness. 
Months into dating women at the ripe age of 26, I got the word 'queer' tattooed on my arm. I wanted a physical reminder of who I am and who I've always been.
Dating women was equal parts exciting and daunting, but it was the freest I'd ever felt. After a lifetime riddled with shame due to a religious upbringing, cultural pressures and sexual OCD, I experienced my queer awakening. My shame had finally been lifted and I could breathe easily, at last.
Eva Akyol (@evaakyol) is a Sydney-based freelance writer, photographer and digital media specialist. She is a proud queer woman and feminist who is paving the way for individuals who want to live freely as who they were always meant to be. When she's not working against the clock for client deadlines, you can find her watching Bon Appetit YouTube videos, drinking way too much bubble tea and exploring new spots in Sydney's inner west for the best poached eggs (she's yet to find the ultimate googie).
<! -- WIDGET HERE FOR BUY ARCHER -->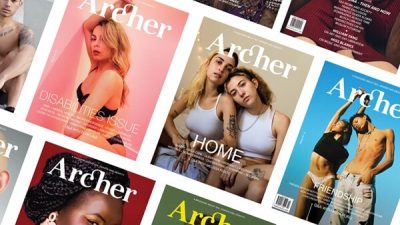 HELP KEEP ARCHER MAGAZINE AFLOAT!