Archer Asks: Raquel Willis, executive editor of Out Magazine
By: Liz Duck-Chong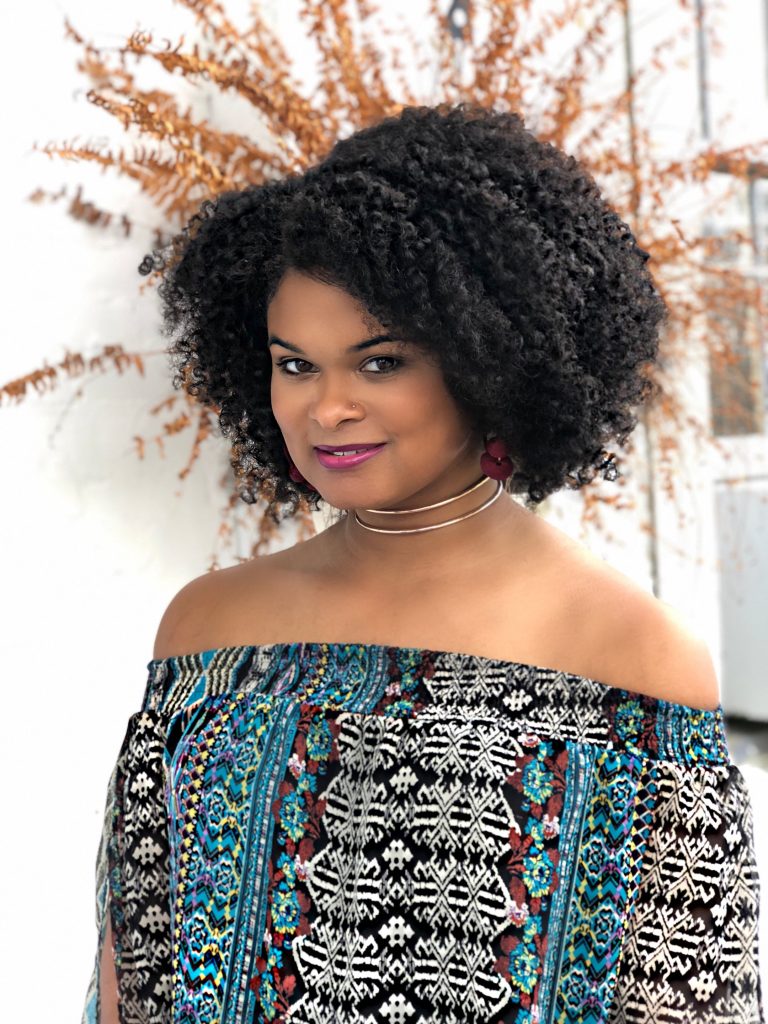 Writer, speaker, executive editor of Out Magazine and former organiser for the Transgender Law Center, there's no denying that Raquel Willis is an impressive force for good. Based in the U.S, Raquel is a Black queer transgender trailblazer backed by a formidable CV, with her work in community organising to lift up the voices of other marginalised people evident in her work over the years.
Raquel will be gracing the stage at Broadside in Melbourne alongside writers and thinkers like Michelle Law, Zadie Smith, Ruby Hamad, Helen Garner, Monica Lewinsky and more on November 9th and 10th, but Archer Magazine was lucky enough to have a chat with her before arriving in the country next month.
The Wheeler Centre is a proud supporter of Archer Magazine.
You're in town for the Wheeler Centre's new feminist ideas festival – Broadside – and we're particularly interested in hearing your voice on the panel Who Gave You Permission?: Speaking Up and Speaking Out. Have there been points in your activism when you've felt like your voice wasn't heard, or wasn't even asked to be a part of the conversation?
Absolutely! When I started my career, so right out of school I worked at a small newspaper in small town Georgia in the United States, and I was in the closet as a queer person as a trans person, and I was constantly told that some of the things I wanted to write about or was writing would ruffle too many feathers, or was too progressive.
So that was a year and a half of my life where I felt silenced and shackled in a sense, or muzzled at the very least.
When I was speaking at the National Womens March in 2017 in the United States, my microphone was cut before I finished my speech, so that was a moment of feeling silenced. There have been many moments of that and my work is to make it so that other folks don't feel those same things.
Since that incident at the National Women's March a few years ago, you've mentioned that you felt like the inclusion of trans people at those sorts of events felt cursory. What can allies do to stand up for and support them, whether cis people to support all trans people, or white trans people to support trans people of colour?
I think what cisgender people in general can do is to start getting comfortable with trans people being leaders, and including us in every level of organising. Don't just have us there to share our stories or as tragedy porn, or for the little intersectional glitter on top of your display of progressivism. Get trans people in the room as producers, as people in front of and behind the camera, and on the stages and off the stages. I think that can be essential, but go beyond that.
[Deconstructing] any sort of privilege means to be comfortable with people who don't share those privileges in positions of leadership, because there's a liberation in that for you as a person who is more privileged as well.
As figures in other media groups and halls of power around the world increasingly disparage and target the transgender community, what is the role of individuals to fight back, and when is it time to come together and organise?
I think that we should always be organising as communities, I think that there is a problem of trust and a problem of integrity and of belief in people's commitment when we only organise around tragedy, and then we're even more caught off guard when honestly we should always be organising around solutions, but also just simply organising around joy and organising around fellowship, and those are things that community of colour understand. So I think that that's important, that we're building relationships outside of tragedy, outside of treating each other as simply transaction beings.
Like the U.S., Australia has a long history of trans elders and trailblazers, even if many of them are hidden by history. Are there any figures that you specifically look back to as inspiration, or for guidance?
I look to our living legend Miss Major. I saw her about two weeks ago because she recently suffered a stroke and she's doing well and recovering. So I was going to speak at an event in the city that she lives in. And I did, and it was beautiful to see her recovering but also to see how people rallied around her when they found she wasn't doing so well, because I think that's a rare experience for our elders, any elder but especially a trans elder.
I think about those women, I think about a woman Dee Dee Chamblee, a Black trans woman who does work around HIV activism and building the leadership of Black trans women.
But I also think about peers, there are so many programs that are moving important work on the ground and in their local communities in the United States and around the world, and so they are the heroes that we will never hear enough kudos for.
You've said before that you don't feel like a pioneer, but there's no doubt you're out in the world kicking extraordinary goals. Have you had the chance to see the ways your work has lead to empowering and supporting other trans women, and in particular trans women of colour?
I definitely think the ways in which I have been vocal for the last several years people have come up to me and told me all the time thank you for the work that I do, and are thankful for how I've used social media, different things like that.
But on a tangible level, I built a program called Black Trans Circles at the Transgender Law Center and the hope is that we will have a pipeline for leadership of Black trans women there, and I am excited for it to continue as we bring in new and fresh leadership into the fold so it lives on beyond me founding it.
We were thrilled to hear about your appointment as executive editor of Out Magazine last year, and to see the work happening since. What do you believe is the role of explicitly queer media today?
I think the role of explicitly queer media is to complicate the narrative of queerness that exists. We get kind of a luxury, a little bit of a luxury now probably in cultures like Australia and cultures like the U.S. where there is at least some idea of what queerness means on some level.
And so that means we have a little bit more space to play, more space to be what black trans filmmaker Tourmaline calls being disrespectable.
So I think we have a little bit more space to play and expand narratives, because obviously it is a problem that there is a very dominant white lens to queerness, a dominant cisgender lens to queerness, a dominant wealthy able-bodied binary lens of queerness that is out there, and yes that is an issue, but if we didn't even have that and were still trying to explain basic elements of what it means to be gay, or what it means to be trans, then we wouldn't have the same amount of space and latitude that we do now.
So I think the role is really communicating that queerness is not simply those things, that queerness is black and brown and always has been, that it is trans and non-binary and fat and disabled and religious and spiritual and not, and it's celibate and it's sensual and it's all these different things.
Raquel Willis will be speaking at Broadside – the Wheeler Centre's new feminist ideas festival – 9 – 10 November, Melbourne Town Hall.  Bookings at broadside.wheelercentre.com
For more information about Raquel and her work, visit raquelwillis.com
Liz Duck-Chong is a freelance writer, researcher, filmmaker and sexual health advocate, whose work has been published widely. You can find her online at @lizduckchong.
<! -- WIDGET HERE FOR BUY ARCHER -->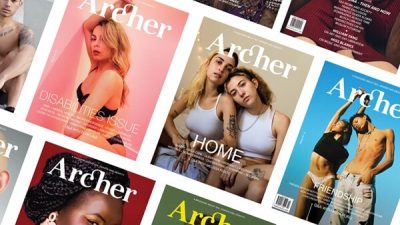 HELP KEEP ARCHER MAGAZINE AFLOAT!