'The L Word: Generation Q' S302: "The itch"
By: Jess Ison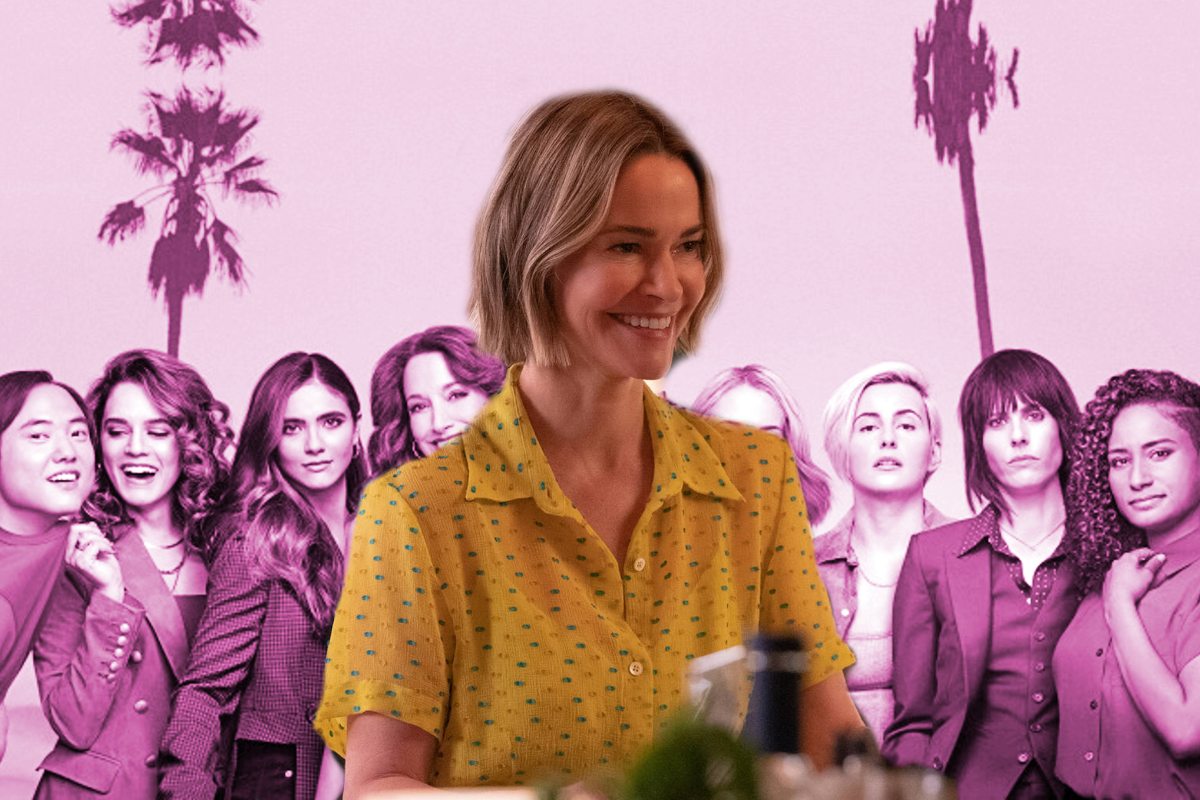 This article contains spoilers for The L Word: Generation Q. It is recommended that you watch the show before reading.
Welcome to my weekly review of Season 3 of 'The L Word: Generation Q'. Each week, I'll go over the characters' narrative arcs and pick out sections that suit my agenda. I'm not sorry to say that these will all be thinly veiled pro-communist rants. You can read my thoughts on earlier episodes if you need refreshers.
Image credit: Showtime, 2022
It happened. Finally.
Tibette.
They smashed.
It wasn't the best Tibette sex scene we have ever seen, but it was nice.
In true lesbian style, they are "taking it slow" a.k.a. walking hand-in-hand into Dana's the next morning to get brunch and announcing it to their gang.
Later, they meet up at the retrospective art show for Marcus Allenwood, and they recreate their first meeting.
Obviously we all then went and re-watched the original Tibette meeting and honestly Bette that bob, ma'am I am yours.
They let Angie know about it and she is fine. She has her own heartbreak to deal with, which she has been processing with Shane. (Sidenote: did you notice how she was wearing a cute suit similar to Shane's?? My heart.)
So, Angie decides the best way to deal with her heartbreak is to sleep around. I want to be cool with this; Angie is an adult, she is allowed to explore her sexuality and also it is true for a lot of people that some good old hot sex is the perfect balm for a breakup, but honestly, I am not ready for this! We were all there when Angie was born!
The other tension of the episode takes place over a game of Pictionary: Sophie and Finley versus Maribel and Micah.
There is tension on all fronts. Finley is worried that Maribel hates her. She comes in, all Finley, asking about Micah and Maribel's plan to have a baby. Finley has always been a bit goofy, but I really don't buy that a queer person would interrogate people about how they are going to have a baby. Here's how: none of your business.
Maribel is fuming. Though, to be fair, Sophie didn't tell Finley it was a secret and Finley was just trying to be friendly. Sophie and Finley keep winning Pictionary while Micah and Maribel keep fighting.
It is the absolute worst being stuck with a couple who are snapping at each other.
Then Micah reveals that he hasn't told his mother about Maribel, and Maribel is outraged.
At one point, Maribel guesses that Micah is drawing 'kink', and Micah replies that Pictionary isn't that progressive yet. HAHA! Finally, we laughed this season.
Remember that game of charades that happened in the original L Word? You don't remember? So, okay, Tina was dating that extremely boring guy and hoped their friendship groups could combine, so she threw a party. At one point they are all playing charades and there is an uncrossable divide, because the hets have no idea what the queers charades prompts are, and vice versa. It is actually quite a funny scene, not least of all because as if Helena Peabody knows who Kathleen Hanna is. LMAO.
Anyway, this game of Pictionary culminates in Maribel telling Finley that she liked the person Sophie was fucking when Finley was in rehab.
Damn, that was NOT cool.
Maribel leaves in a huff and eventually she and Micah talk through their issues around whether they will have a baby and Micah not talking to his mother. I think it was a weird reaction from Maribel because it is totally reasonable that some people do not communicate with their family of origin.
Meanwhile, Sophie and Finley have a big fight over the fact that Sophie slept with someone while Finley was in rehab. God this show is obsessed with toxic monogamy.
They too eventually make up and sigh I am bored.
Alice is on a date with a woman at the art show. She thinks she is cute but Shane has identified red flags. Turns out Shane is correct, because the woman is part of Nexium. Shane usually has a good read on people.
Speaking of Shane, Alice diagnoses her with "the itch" and no, this isn't an STI but, sidenote, when did you last get tested?
By "the itch", Alice means that at some point when Shane is dating people, she gets bored. Look, she isn't bored, she just hates monogamy! Say it with me: SHANE FOR POLYAMORY.
Instead of voicing her feelings and being honest with Tess, she agrees to open another bar with her.
Okay, I just have a question about their business model. Not being a small business owner myself, I am happy to take advice on this, but why are they opening another lesbian bar next door? Wouldn't it make more sense to open one in another part of town?
Shane is getting texts from Kehlani/Ivy and I am so ready. If they scissor, my life will be complete.
Throughout the episode, Dani is being a dickhead about Gigi having kids. It's such a weird dumb plotline just used to try and make tension. Eventually Dani realises she is being a dick and asks Gigi to come to the art show. You see, Dani has organised the art show. I guess we are assuming she is now building up her own small business doing events, which is something you can easily do when you're rich from opioids?
The episode all comes to a head. We all watched the trailer so we know there is a car crash and we were worried it was going to be bye bye Tina.
But Gigi decides to drive to the exhibition and on the way she is texting and driving. I do not condone such unsafe behaviours! At the same time, Bette and Tina have some fight and Tina leaves the art show. Bette ends up chasing after Tina with the gang, driven by Angie and honestly when did she get her licence?
Just as we think Tina is about to get hit by a car, boom: it's Gigi.
Stuck in traffic from Gigi's car crash, Bette sees Tina's car and runs through traffic a la Imagine Me & You ("You're a wanker number nine!") to declare her love for Tina.
She says all this cheesy stuff including that she will leave LA to live with Tina in Toronto. As if this is going to happen.
The end.
What will happen to Gigi? Will she wake up and realise that being a real estate agent is a shitty thing to be and instead start working towards social housing for vulnerable people? Here's hoping.
All in all, I really struggled to write this review and make it funny because honestly this season is some of the worst TV I have ever endured, and my friends, I have watched the entirety of Lip Service.
Read Jess' recap of the next episode here!
Jess Ison is an aficionado of queer media and loves every bad lesbian film ever made. In her professional life she is a researcher at La Trobe University. She lives with her dog on Wurundjeri land. Find her on Twitter.
<! -- WIDGET HERE FOR BUY ARCHER -->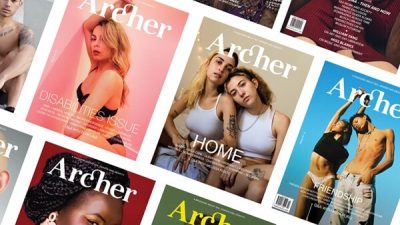 HELP KEEP ARCHER MAGAZINE AFLOAT!