'The L Word: Generation Q' S307: "I'm gutter all the way"
By: Jess Ison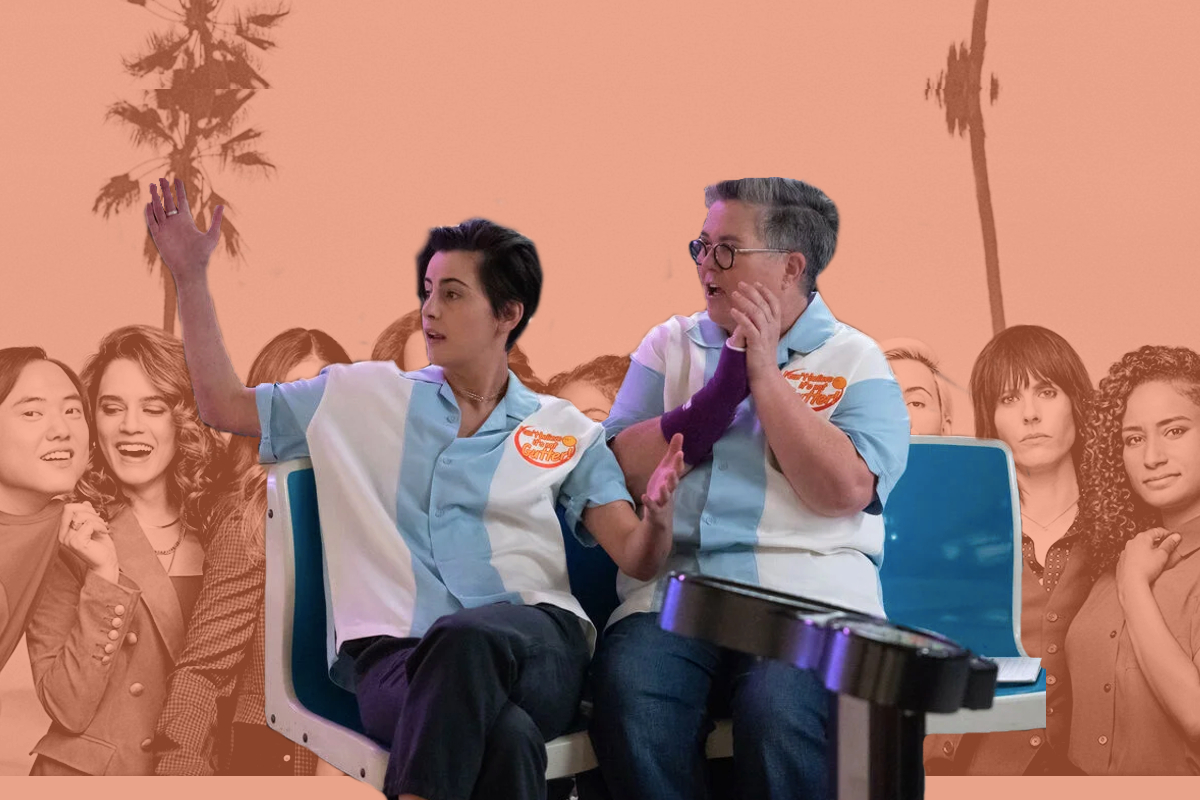 This article contains spoilers for The L Word: Generation Q. It is recommended that you watch the show before reading.
Welcome to my weekly review of Season 3 of 'The L Word: Generation Q'. Each week, I'll go over the characters' narrative arcs and pick out sections that suit my agenda. I'm not sorry to say that these will all be thinly veiled pro-communist rants. You can read my thoughts on earlier episodes if you need refreshers.
Image credit: Showtime, 2022
My entire week has been dominated by conversations about that musical episode. I just cannot talk any more about that nightmare. And yet, here we are again, soldiering on through the quagmire to see this season through to the end.
This week's episode actually had some great content by way of Carrie and Finley's intergen queer friendship. Seriously, I live for Carrie's character.
So, Finley is devo about the breakup. We have all been there. Time to whip out the Tracy Chapman.
She goes round to Carrie's house for support. Carrie is so kind and sweet. She gives sage advice and takes Finley to the bowling night.
To entice her, Carrie tells Finley she is bad at bowling, and that she's "gutter all the way". Damn, what a line!
At the bowling night, Finley gets in everyone's business, including trying to push Carrie and Misty to smash.
Misty says Carrie isn't her type. And I was like, Misty, if your type is femmes who like to rant about the shitty class politics in The L Word: Gen Q, slide into my DMs.
Carrie is upset with Finley for meddling, but, unlike any of Finley's other friends, Carrie sticks by Finley in her time of need.
They make a lasagne together which for some reason just seems really gay. Something about layered dishes. Then Misty turns up at Carrie's door to tell Carrie that she likes her. And we all felt great about Misty's white singlet underneath her bowling shirt.
They go inside and have a make out and it is one of the hottest make outs in the show. The chemistry is so hot between these two. I am desperate for a show with a working-class queer bowling league where they all have dykey as haircuts. Imagine!
So Maribel and Micah are still looking for sperm. They're out at a party and meet someone who they think is perfect. This is reminiscent of when Tibette held a party trying to find someone's sperm. If you recall, when the party wasn't successful in the sperm hunt (though did result in some steamy action between Jenny and Marina), Tibette looked elsewhere. This included a night where Bette gave a lecture on art while wearing a white suit, and she and Tina got chatting with some random guy and tried to have a threesome with him to get his sperm, which seems pretty non-consensual to me.
Anyway, back to Micah and Maribel chatting with some dude. After just a mere couple of mins, they ask for his sperm. The guy says he would be honoured, but they don't take his number. Seems risky to find your perfs donor and then not jot down his digits.
Turns out that Sophie is making out with his wife so yeah, nah, not gunna happen mates.
All good though 'cause Micah and Maribel smash back at their place and it's hot hot hot.
Just as a sidenote: it is unclear why we have such long storylines on this show about things like sperm donors, which could be wrapped up quickly, and then seemingly important storylines are just not followed up at all, like where is Gigi and has she stopped being a real estate agent? It is very confusing.
Alice is on the trail for her 'The One'. We were all nervous when Tom walked in, because two quirky people do not a good TV couple make. Thankfully, Tom has moved on and all that happens is that he helps Alice save a kitten who Alice adopts and names Mister Piddles 2.
We are all hoping that Alice's The One is Mister Piddles 2. This is true queer representation.
Meanwhile, Dani is hosting a night for Fletcher. It was really subtle, so you might not have noticed, but this episode features Fletcher.
So, Dre comes to the **Fletcher** show because Dani is their agent. There is chemistry between them so it seems like a really bad idea to have a working relationship but, hey, this show loves some really off morals.
The Fletcher show is at a venue that has a pool. I went to a party in Berlin where there was a pool in the club and after 6 hours, that did not look like a nice place to swim.
Sophie is also at the party for Fletcher (did I mention how this episode included Fletcher? You might have missed it) and she falls in the pool, to symbolise how she is a mess over Finley. As always, this show really does subtle well.
At the end of the night, Dani comes back to find Dre in the pool and decides to join them. Unfortunately, when they kiss the chemistry is zero.
Like, do you agree that that kiss was bad?
More importantly, whose pool is this? Are they just naked in a pool somewhere? Sex in a pool always seems like a good idea, but you're one scissor away from a raging case of thrush. Trust me on that, babez.
Angie's storyline with her professor is hopefully over. Please don't make us watch performance poetry again. Haven't we suffered enough?
All in all, when Fletcher says, "This is the type of sapphic drama I live for!" I thought, really? The sapphic drama I live for has way more polycules and vegan nut loafs.
Read Jess' recap of the next episode here!
Jess Ison is an aficionado of queer media and loves every bad lesbian film ever made. In her professional life she is a researcher at La Trobe University. She lives with her dog on Wurundjeri land. Find her on Twitter.
<! -- WIDGET HERE FOR BUY ARCHER -->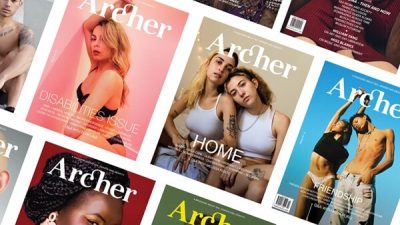 HELP KEEP ARCHER MAGAZINE AFLOAT!