'The L Word: Generation Q' S304: "You have a pattern"
By: Jess Ison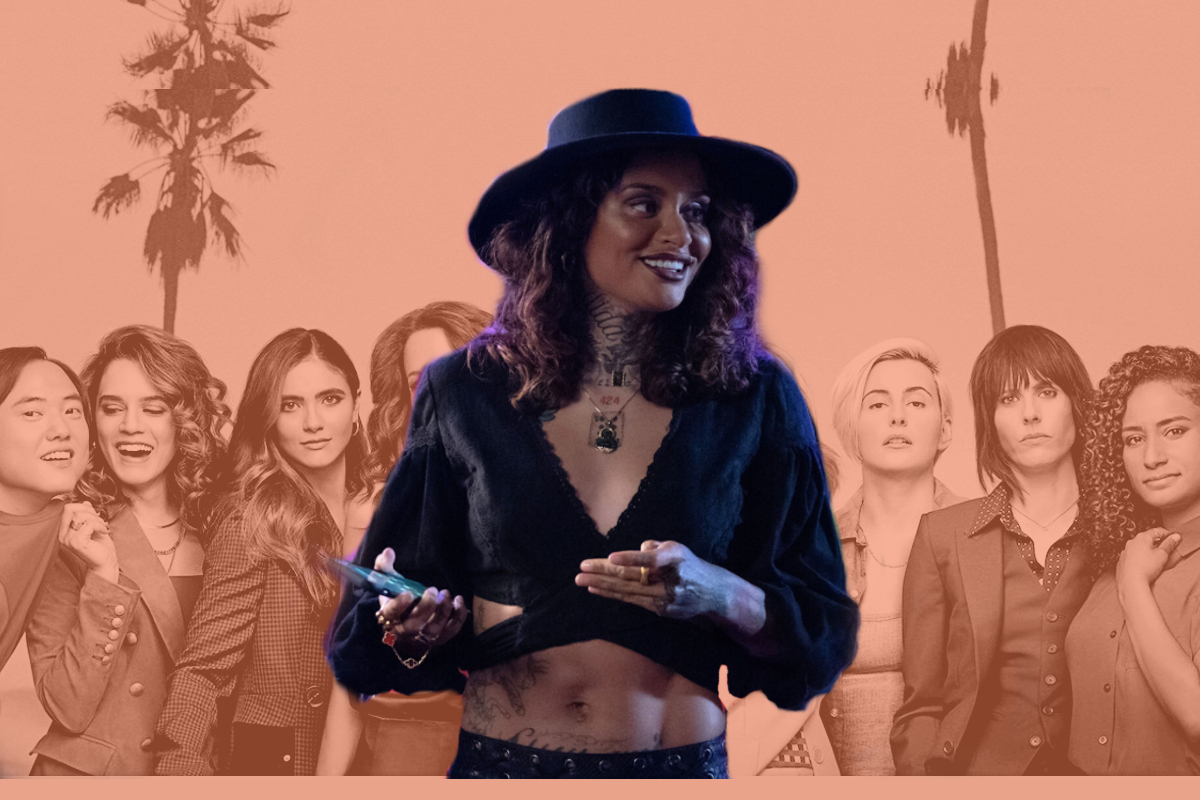 This article contains spoilers for The L Word: Generation Q. It is recommended that you watch the show before reading.
Welcome to my weekly review of Season 3 of 'The L Word: Generation Q'. Each week, I'll go over the characters' narrative arcs and pick out sections that suit my agenda. I'm not sorry to say that these will all be thinly veiled pro-communist rants. You can read my thoughts on earlier episodes if you need refreshers.
Image credit: Showtime, 2022
I feel like a broken record complaining about the toxic monogamy storylines of this damn show.
But what the fuck else can I talk about? Every character has the exact same narrative arc of finding 'The One'. No show is interesting if all the characters have the same narrative arc, even more so if the narrative arc is about 'The One'.
On top of this, the plots don't really overlap, they are just poorly scripted and acted individual stories.
My girlfriend said this season is like watching Instagram reels where there is no cohesive narrative and honestly that is how it feels, though way more boring.
So let's get this over with.
Finley and Sophie aren't having sex because Finley is weirded out about the person Sophie hooked up with when they were on a break. Finley tells Sophie she has "a pattern" where she cheats on her GFs.
I mean, does hooking up with someone when you are on a break constitute cheating? This show is wild about monogamy. Suggestion: don't be mad at someone for hooking up while you were on a break and you said it was okay.
Some new person is introduced who is going to be Dani's 'The One'. They are hanging out, Dani is wearing cat ears and being edgy, they go to smash at Dani's place, but Dani is still sad about Gigi. So they just cuddle.
Speaking of Gigi, she seems to be MIA. So is Tibette. It's really hard to get through an episode when you don't even have the distraction of Bette's crisp collars.
Alice has had a three-day date with the barista Taylor which is a nod to the trope of three-day lesbian dates. I am open to this plotline but why does it involve them just being so boring? They are literally in pyjamas. Mates. Three-day lesbian dates are because we fuck for three days. For a show about queer women, it sure likes to draw on some pretty fucked tropes about older lesbians/queer/bi women being sexless and boring. It would have been so great to see two 50+ queer women getting it on.
Tess is still being weird and horrible to Shane. She has a lot going on, particularly with her mum. There are some really difficult scenes with Tess coming to terms with the realities of her mum's illness, so it is understandable that she would be stressed. Though it isn't realistic to Tess' character that she becomes cruel. Shane has some really significant childhood trauma and abandonment issues. Instead of ever trying to address some of this, which is the reality for so many queer people, the show just has Shane cheat.
So, Shane fucks Kehlani in a car and, oof, it was hot. But then Finley catches them. Finley makes some speech about how disappointed she is. Shane looks like a sad puppy. I like this take on how the butch and gender non-conforming characters are treated in this show.
Tess sees Shane talking to Kehlani and throws a drink in her face. Suggestion: Shane for Polyamory.
Meanwhile, Angie is hooking up with her professor. What the fuck is this storyline? Suggestion: No.
Micah and Maribel are off to meet some queer and trans parents and Micah has questions. And who opens the door? Max from the original L Word! There were some really sweet moments with Max but I don't think Gen Q has done anywhere near enough to rectify the mistakes of the past. Firstly, this was an opportunity to have some conversations about parenting as a trans person but the script has Micah ask about when to change nappies.
Look, Micah is a really bad actor and it was somewhat unbearable, but it could have been really great to see two trans men talking about the difficulties they face as parents. Instead, yet again, the show has shied away from actually addressing the material conditions of most trans and queer people's lives.
The other issue was the interaction between Shane and Max. So, Micah and Max go to Dana's for a drink. Shane sees Max there and they have a brief catch-up which includes Shane offering some generic apology to Max. The original series was so transphobic and classist towards Max. Most of the other characters were atrocious in how they treated him from the moment he arrived. Yet the show just has Shane say: "I just want to apologise for how we were back then." I am not sure what I hoped for, but it was more than this. Some engagement from Bette and Alice would have been nice, particularly Alice, she got her headstart because of Max's help with filming and tech expertise. Alice, hand over some cold hard cash for a start.
On top of this, they have Max ask Shane, "Did you settle down or are you still being Shane?"
SIGH. It's great that Max has found a sweet life where he is happy with a nice partner, huge house and four kids. If that is what people want, great. Though I am dubious that someone from Max's class background could ever afford a mansion in LA, but let's suspend our disbelief about the realities of our fucked class system. The problem is that the show increasingly moralises about 'settling down' as being the only option for trans and queer people. One of the best things about being LGBTQIA+ is that we can make our own lives outside heteronormativity.
That, and fisting.
Speaking of fisting… oh, wait, that's never happened on Gen Q. Sad.
Read Jess' recap of the next episode here!
Jess Ison is an aficionado of queer media and loves every bad lesbian film ever made. In her professional life she is a researcher at La Trobe University. She lives with her dog on Wurundjeri land. Find her on Twitter.
<! -- WIDGET HERE FOR BUY ARCHER -->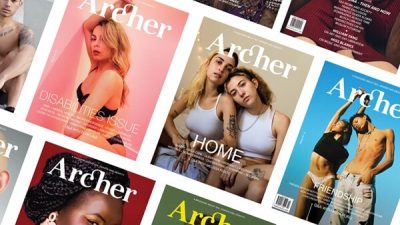 HELP KEEP ARCHER MAGAZINE AFLOAT!