Medical discrimination: The dangers of bias in health care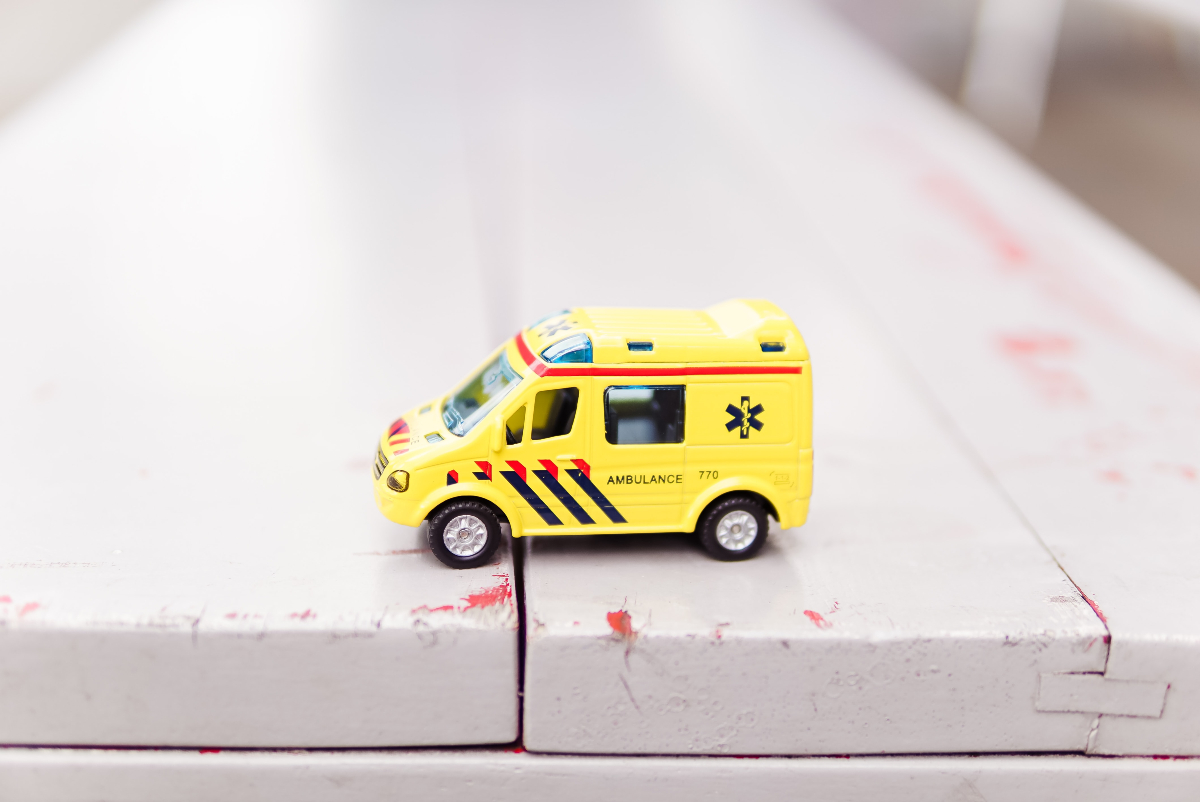 Content warning: This article discusses medical maltreatment, discrimination and suicide.
I watched with my fists clenched as a young, chronically ill American woman named Tara sat crying in her car after a horrific doctor's appointment.
Tara had sought treatment for a severe chronic pain and autoimmune condition, only for her doctor to say that she couldn't have the medication that may save her life. The reasoning behind this was that said medication caused birth defects, and Tara was of "childbearing age".
It was breakfast time when I watched the video, and I nearly threw up my toast. Tara's agony, despair and fear were palpable, and it brought me back to the many times I've felt those emotions as a multiply marginalised person trying to seek health care.
Medical discrimination came pretty close to killing me. I'm no doctor myself, but I have common knowledge of the Hippocratic oath, which prescribes that medical professionals do no harm in their work. As a social work student, I am bound by similar codes of ethics.
Why is it then that I, and so many other people, have been harmed by the very industry that supposedly forbids harm?
The first time I needed mental health support, I didn't seek it myself. My mum did on my behalf, as I was only four years old.
She explained to a child psychologist about some behaviours I was demonstrating, which were very clearly autistic traits: meltdowns, sensory sensitivities, struggles with interacting with others.
The psychologist's solution? Pat me on the chest until I calm down. Suffice to say, it didn't work.
And this would only be the first of many ineffectual experiences with healthcare professionals.
It would be a good 19 years before I finally received my autism spectrum disorder (ASD) diagnosis, likely because I didn't fit the stereotypical model of an autistic child. If you search "late diagnosed autistic" on any social media platform, you'll find a plethora of similar stories from women and nonbinary people.
But when I say that medical discrimination almost killed me, I'm thinking of one particular incident that happened nearly five years ago.
I was 19 and in the second year of my undergraduate degree. Having had my autistic traits go unexplained and unaccommodated for so many years had caused me to develop complex post-traumatic stress disorder (CPTSD), and I was suicidal.
I went to see one of the doctors on campus, as they bulk billed and I could easily pop over there after class. I sat down in front of Doctor T., a tall, white man in his fifties, and told him what was going on.
Doctor T. said, "Look, I don't really know what you want me to help you with here. You're stressed out and an overthinker. All 19-year-old girls are overthinkers."
I tried to explain to him that this wasn't a matter of overthinking, but that I was spending every day with a brain that I was worried was going to wreak havoc on me and my life. However, I was fully dissociating at this point and unable to get my words out.
"Did you fail all your assignments at school?" Doctor T. asked.
"No," I said aloud. No, because I'm desperate to be normal and acceptable, and normal and acceptable people don't fail their assignments, I said in my head.
"Well, then I don't think you really have a problem," said Doctor T.
I can't remember much else from the appointment, except for something else that Doctor T. said when I gave him my parents' details and told him my Sri Lankan-Australian father's name: "How is that a first name? That sounds like it should be a surname."
The Molotov cocktail of sexism, ableism and racism that Doctor T. chucked at me added a whole new item to my trauma list. Since then, I've approached medical appointments as if I were approaching a lion: like the doctor would try to eat me and I wouldn't be able to get away.
My suicidality exacerbated to the point of an overdose later that year. I ended up in the local hospital, still with no diagnosis that fully encapsulated my experience of living in a world that wasn't built for me.
Even after explaining to the doctors and psychologists on staff that I had tried to take my own life, I still wasn't taken seriously.
"Okay, so you have anxiety," I remember the psychologist saying. "You're fine. You're not having delusions, you don't think you're the Queen of England, so there's nothing I can do for you."
This is why it's not hyperbolic for me to say, in their maltreatment of me, doctors have nearly cost me my life.
In the years following my appointment with Doctor T., my luck turned. I enrolled in a therapy program for CPTSD, I found a general practitioner who understood me, and I saw a psychologist who believed straight off the bat that I was autistic.
While I've been unlucky enough to know what dangerous health care looks like, I've also been lucky enough to know what affirming health care looks like.
Take my current GP: when I disclosed to her that I'd been diagnosed as autistic, I expected her to rattle off a list of reasons why I couldn't possibly have that diagnosis.
Instead, she surprised me by simply asking, "How do you feel about your diagnosis? Was it affirming for you?"
Her response was not one of assumption or prejudice, but rather one of compassion and curiosity. In this moment, I felt a slow wave of relief come over me. Having come to expect discriminatory assumptions firing at me from the mouths of medical professionals, my GP's kindness and gentleness was almost therapeutic.
However, it also made my previous negative experiences with medical professionals appear even more dire.
I still think of Tara and her harrowing TikTok.
I think of all the trans people whose lives are at risk because health professionals refuse to treat them like human beings. I think of the bla(c)k and brown communities across the world whose pain is continually invalidated due to the lingering effects of pseudoscientific racial 'science'.
I think about the fact that I never reported Doctor T. because he was a well-respected, experienced professional, and I was a 'naïve' young woman.
The medical industry needs a drastic cultural overhaul. Health professionals must be better educated on all kinds of bodies and brains, lest they risk endangering the lives of many more people.
Phoebe Lupton is a queer, disabled Anglo-Celtic and Sinhalese settler on unceded Ngunnawal/Ngambri land. They are currently re-evaluating their writing practice, and experimenting with form and voice. Phoebe's recent work is published or forthcoming in Overland, Antithesis Journal, Portside Review and Kill Your Darlings, among others.
<! -- WIDGET HERE FOR BUY ARCHER -->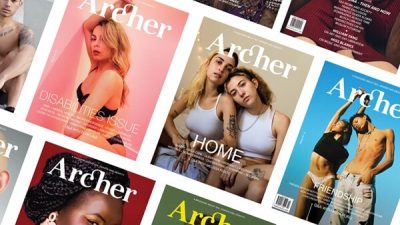 HELP KEEP ARCHER MAGAZINE AFLOAT!