An ode to the jockstrap: From locker rooms to queer clubs
By: Jeff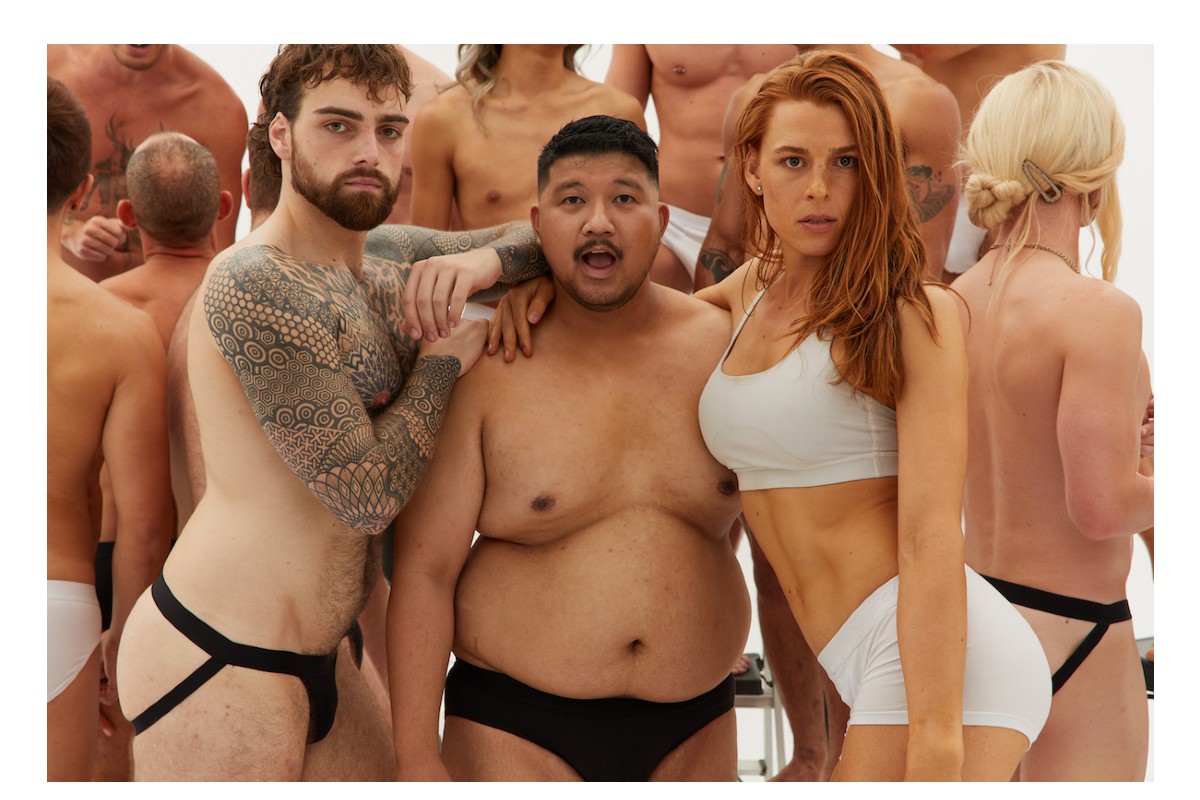 I still remember when I found out what a jockstrap was. It was during summer, and like countless other Australian households, the cricket was blaring from our TV. While I paid little attention to the actual sport, the sight of a man wearing a jockstrap in the background of a post-game interview caught my eye.
Although I was yet to understand my own sexuality –  let alone the significance of this seemingly innocuous garment in LGBT+ circles – I recall being struck by the image of a hyper-masculine man in what was essentially another version of a G-string.
Fast forward 20-odd years, and jockstraps are arguably more synonymous with the gay community than with sport. So, how did they go from a practical undergarment solely used in physical activity to a form of lingerie mostly worn by queers?
All images: Mikey Whyte, for the DailyJocks Humanifesto photoshoot.
Here's a short history of the jockstrap. It was invented in 1874 by C.F. Bennett of the US sporting goods company Sharp & Smith. The purpose of a jockstrap remained unquestioned for many decades: to provide support during physical activity, by holding everything in place.
Exactly when jockstraps gained popularity in the queer community remains less clear, but the reasons for this shift are incredibly apparent.
On a purely aesthetic level, jockstraps accentuate a 'bulge' and display the ass, leaving just enough to the imagination while showcasing the goods. To me, they're similar to a push-up bra, because they can highlight your best bits, while covering enough to keep you comfortable.
There's also an undeniably homoerotic element to team sport, whether or not many straight men are willing to acknowledge it. Growing up, watching a game of contact sport with my dad would basically be the only time I'd witness men being physically close to each other on TV.
From the presence of jockstraps to the level of physical touch involved, I'm certainly not alone in having enjoyed the camp element of professional sport.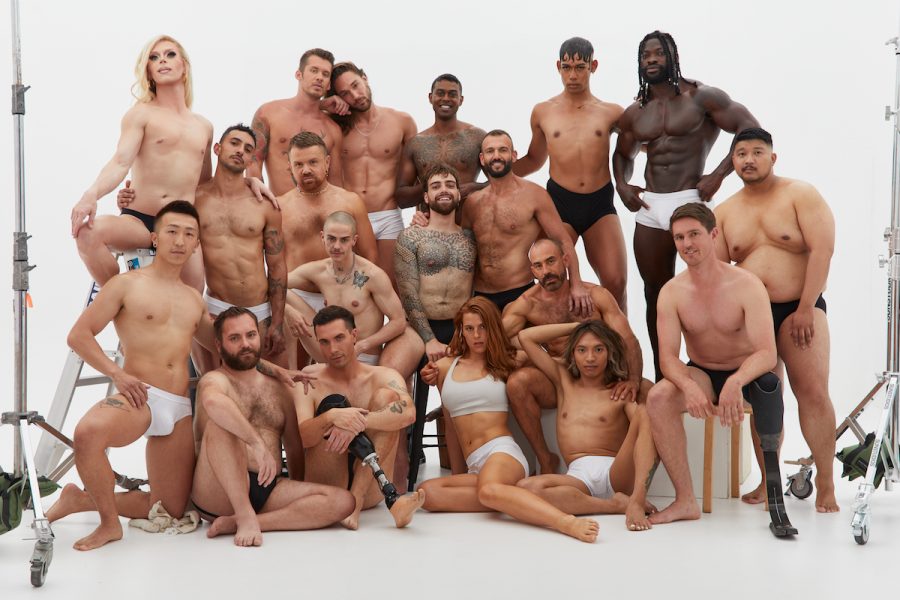 Wearing jockstraps is just one way that queers reclaim items that are traditionally seen as 'macho' and heterosexual. For me, locker rooms and gyms were often isolating spaces to occupy while growing up as a queer person. While sport was never my jam anyway, I felt as though I was an outsider trying to infiltrate a club I wasn't welcome in.
Along with largely being worn by straight men in a sporting context, jockstraps were once limited to a very specific body type. Washboard abs, muscular biceps and strong thighs felt like prerequisites to pull off a jockstrap.
Over time, however, our perception of what makes a body attractive has (slowly) begun to shift, leading to a far more varied range of people wearing jockstraps.
Nowadays, there's no doubt that you'll see far more body diversity among jockstrap wearers in the queer community than you will in sport. People of all different bodies, genders and gender expressions are now donning the jockstrap, and for some, it can be an incredibly liberating and gender affirming act.
Although it feels cliché to say, leaving yourself physically exposed allows for some mental barriers to be broken down, too.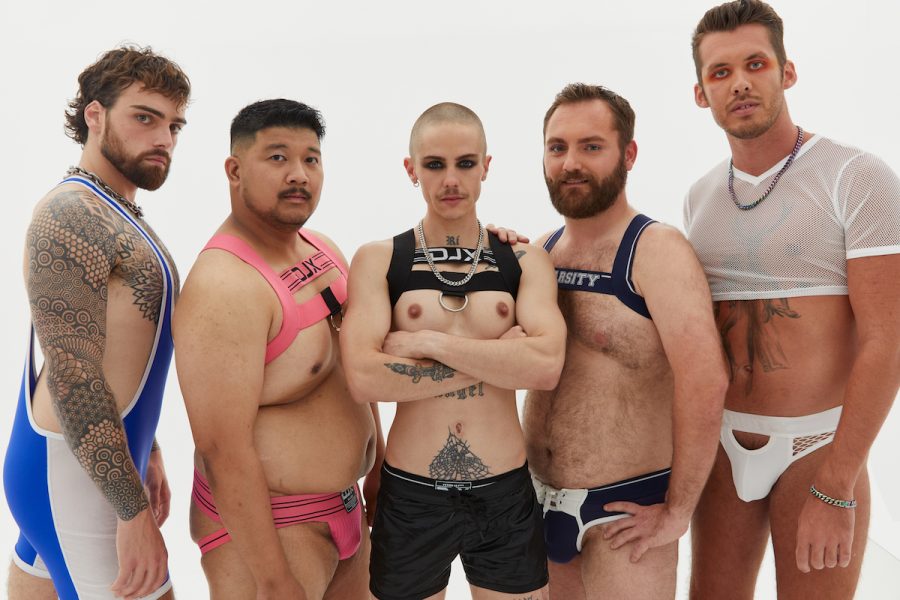 As I grew into myself and began to immerse myself in queer spaces, I always envied Sydney-siders. As a Melburnian, I was jealous that those in Sydney had iconic LGBT+ hotspots like Oxford Street, where they didn't have to hide who they were.
Over the years, however, Melbourne has been established itself as a queer capital. Suburbs like South Yarra, Fitzroy and Collingwood are now a hub for some of the city's queer scenes. In regional Victoria, Daylesford is a queer fave, with its vibrant community and iconic yearly LGBTQIA+ festival, ChillOut Festival.
I read a study recently by DailyJocks, one of my favourite jockstrap shops, which showed that Victorians buy almost half of all jockstraps in Australia. As it turns out, customers from Victoria made up 45 per cent of all of the company's jockstrap purchases over the past three years. In contrast, the data showed that briefs are the underwear of choice for customers from New South Wales.
To me, this data represents a shift I'm proud to be a part of: from jockstraps being worn behind closed doors to being worn front and centre in nightclubs, at parties and for a whole host of empowering (and very queer!) reasons. 
Look, there's no doubt that jockstraps will still continue to be worn by cricketers and other sportspeople… but I hope we've learned that athletes are far from the only people jockstraps belong to.
Jeff is a passionate activist for the LGBTQIA+ community. Through his light hearted approach, he shares his passion on lived experiences as a queer person and hopes to resonate and inspire others who are on the same journey. In his spare time, he enjoys playing tennis and connecting with others.
<! -- WIDGET HERE FOR BUY ARCHER -->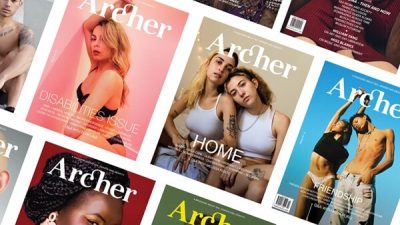 HELP KEEP ARCHER MAGAZINE AFLOAT!