Another way to transition: Holistic pathways to gender affirmation
By: Bowie Stover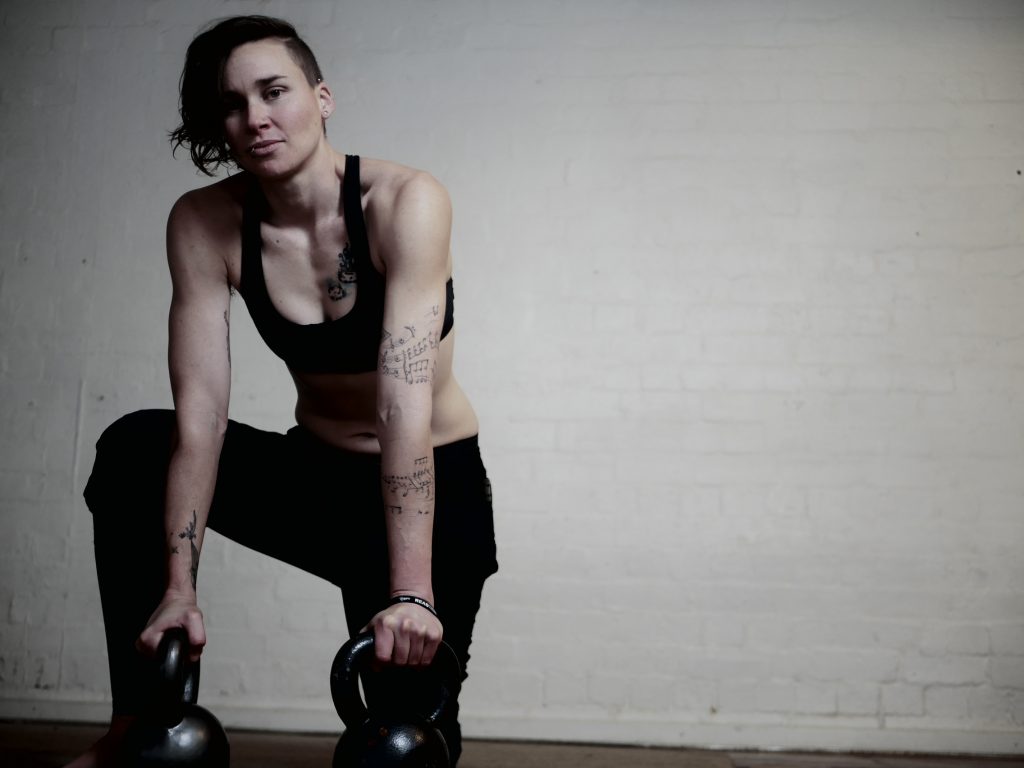 When it comes to transitioning, the most well known approach is down the medical path. Hormones and surgery seem to be the "go to" options. But there are other paths as well.
I came out as non-binary when I was 32, but my physical transition started when I was 28. At the time, I lived in small town regional Queensland as a lesbian. It was the safest of unsafe options that I had living in that area of Australia.
I spent the majority of my life growing up on the receiving end of homophobic slurs and abuse. It was an almost daily occurrence for a random stranger to yell something like "DYKE!" out of their car window as they drove past. People would loudly comment as I passed them with comments about my  appearance or questions like  "what is that?"
I was even physically attacked while out at bars, with one incident ending with a drink being smashed in my face.
To say it was a rough community with limited support networks is an understatement. They were non existent.
I spent most of my life struggling with the 'feminine' (whatever that means) parts of myself. By the time I started my transition (which, at the time, I didn't even realise was the start of my transition) I couldn't stand to look at myself in the mirror.
I was desperate to change how I looked, and didn't know what to do. I just knew I wanted to change my body somehow.
At this point in my life I hadn't even heard about people who were transgender or gender diverse. I thought I just had something wrong with me. I've now learned that this can be a pretty common thought for many trans and gender diverse folks.
It was just after I joined a local roller derby league that my journey to change my body truly began. I met a wonderful human in my league named Sigrun Bishop, who is an RKC (Russian Style Kettlebell Certified) Instructor and fitness coach, and she blew my mind.
Sigrun introduced me to the world of fitness training and kettlebells and I fell in love with them. She also introduced me to something I had never taken the time to think about, and that was caring for my body.
After three months of training with Sigrun, I enrolled to become a fitness coach myself. Getting active lit a fire within me. It filled me with hope and an understanding that I would never have a typically 'feminine' body ever again.
It's been a long journey. The changes that my body has been through, and still continues to go through, are slow. This is how training works. It takes time, consistency and a whole lot of discomfort to get what I want.
It's been six years since I began transitioning non medically. In this time I have gained multiple fitness certifications and so much knowledge about the body. The biggest thing I have gained, though, is a connection with myself.
This connection was something I never imagined could happen. I began to trust, and even love, my body. We were in this together. I couldn't do what I wanted without its help.
A couple of years ago, I had the opportunity to move to Melbourne. I jumped at the chance. I knew it was my time to find my community and a place where I could fit in and be understood. I had met the most incredible person to share my life with, and I finally felt like I had a future.
Moving to Melbourne opened my eyes to the possibilities of seeking a medical path for my transition. There is an incredible amount of support available down here. However, with all of these options now available, I haven't felt that it is something I will pursue. I mean, if I could somehow magically have a flat chest, I would be stoked, but right now, I don't think it's for me.
If you had asked me that when I began my transition I would never have imagined myself saying that, either.
My body and I have had some ups and downs but following a holistic pathway to transition through physical training, personal development, and facing some of the really uncomfortable and tough stuff that I grew up experiencing in an ultra-conservative, majority white regional town has given me an opportunity to learn about myself, and trust myself.
Transitioning doesn't have to be all clinical, with hormones and surgeries. It's one of the biggest adventures a trans or gender diverse person is likely to embark on, and can take many forms.
I know that for some people medical avenues are absolutely necessary and I think that is an amazingly brave choice to make. Some trans and gender diverse folks are also happy with their bodies just the way they are. This is so amazing and also a totally valid, and wonderful expression of their identities.
I also think that including holistic pathways such as physical activity through fitness training or playing sports, mindset coaching or even the act of changing your hairstyle and the clothes you wear are all super affirming. These actions allow an individual to begin connecting with themselves on multiple levels and has the potential to be incredibly helpful practices to support any transition.
There is space for non-medical, holistic transitioning that can be just as life changing and fulfilling as other forms of transition. There are so many ways to be trans or gender diverse. A person doesn't need hormones or surgery to be trans 'enough'.
If the goal of transitioning is for a person to be able to love themselves and express their true identity to the world, then we as a community need to work together to find all of the ways that we can do this.
Bowie Stover (They/Them) is a Fitness Coach and RKC (Russian Kettlebell Certified) Instructor with over six years experience in the health and fitness industry. Their passion lies in supporting the LGBTQIA+ community to become physically active and lead healthier and happier lives through holistic transitions, with a special focus on Trans and Gender Diverse health and fitness. Bowie is co founder of Fearless Movement Collective (FMC), an online Fitness, Nutrition and Mindset Social Enterprise that supports LGTQIA+ community members. Bowie is an avid student of Brazilian Jiu Jitsu, is crazy about kettlebells and enjoys skateboarding and snowboarding in their free time. 
<! -- WIDGET HERE FOR BUY ARCHER -->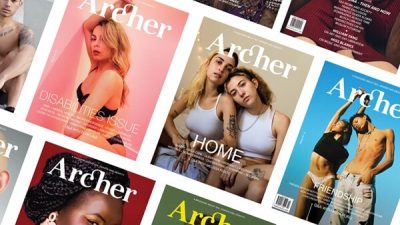 HELP KEEP ARCHER MAGAZINE AFLOAT!