Artificial intelligence and gender: Imagining queer possibilities
By: Jasper Peach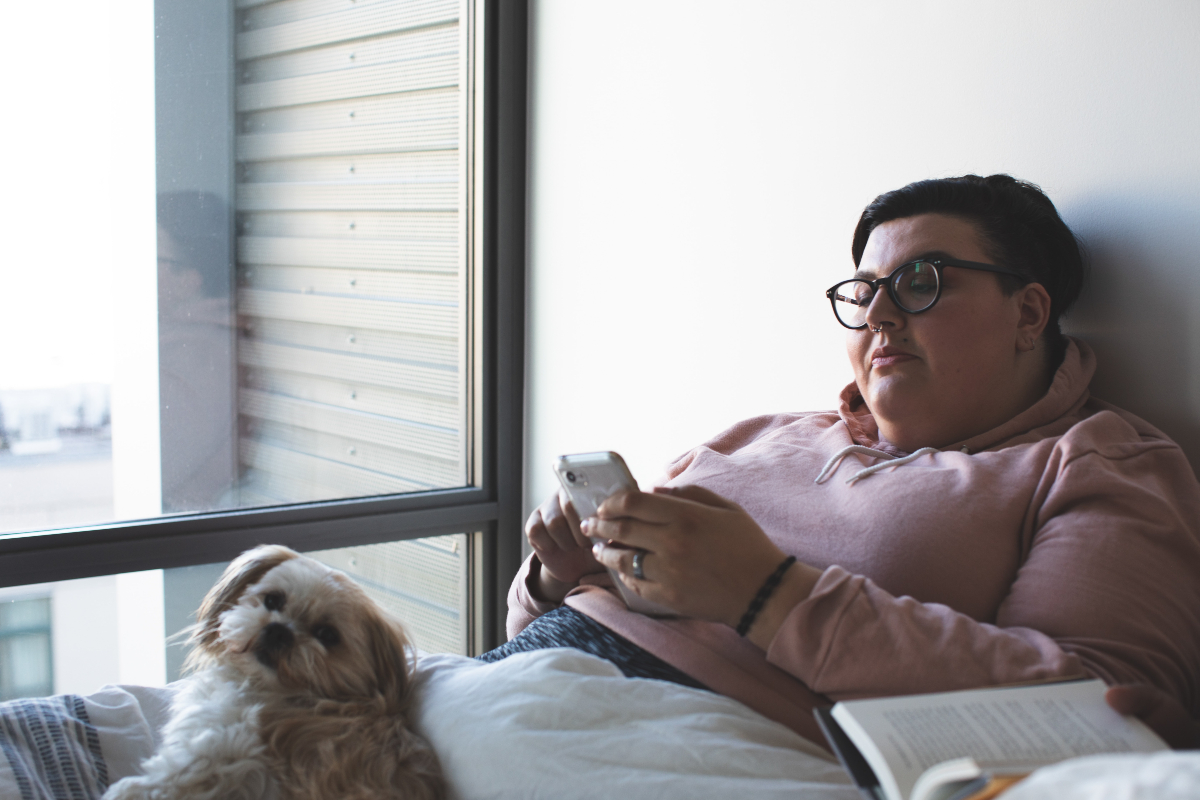 In this fast-paced world, we are way beyond the year 2000 that my childhood told me would be The Future™ – riddled with robots, spaceships, hovercrafts and Skynet.
One thing that is true is how rapidly the internet moves and how trends come and go – sometimes with ethical considerations that pop up like cancellation whack-a-mole.
Lately, everyone seems to be talking about the image generators that are peppered throughout our social media feeds. This piqued my curiosity, so I uploaded some selfies to the MyHeritage website.
Just for funsies, no big deal… It's definitely not like it means anything, I told myself.
There were two gender options on MyHeritage, so I went for the dude one. I was raised and socialised as a girl and then a woman, but at the age of 40 after the solitude of frequent lockdowns, my gender became clearer to me. I transitioned to life as a non-binary person.
Choosing the male option on the website, I used a burner email. I just wanted the opportunity to have a squiz at myself as a medieval fellow, among other options.
Transition can mean 40 different things to 40 different people. Archer has published pieces about wondrous diversity in our community since its first edition, and I'd like to add my story to the fray.
At this stage, I don't feel the need to add or subtract any hormones from my body, or to surgically alter things. I would love to unsubscribe from the menstrual cycle, and I'm on a public hospital waiting list to see what's possible, but that's the extent of the intervention I feel up for.
What would be most wonderful and affirming for me is to not be told that I am a gender I know I'm not, just because I have some rockin' massive cans.
When the email arrived to tell me my artificial intelligence images were ready, I wasn't expecting to feel like I'd been punched in the guts as I clicked through. It was as if a tsunami of grief crashed over my head, and then I'd lose balance for a few minutes before finding my way back to reality and to the fact that I was safe.
Many people have shared similar images on their social media platforms. In particular, trans people have told the story time and again of how affirming this process was for them – to see themselves as they feel inside.
Some of that experience was true for me, but so much of my response was about the gaping gulf between me as I am now and the me in these images. Whether in space or as an elfin renaissance dandy, I still looked like I was in my element – but becoming that person was too far a distance to traverse in my lifetime.
Why did I have to see these images and know in my bones that life as this person was out of reach? It took my breath away.
Here's the thing with gender and identity from where I'm sitting: I might change my mind 100 times between now and the day I die, and that's okay. It's more than okay – it's good that I can shift and change in a way that affirms who I am. It's wonderful that growth is possible and plentiful.
But my heart ached so terribly when I saw some of those images. If I had started a transition process 20 years ago, perhaps I could be there now. The rugged, handsome bear with kind eyes would be my reality in the mirror.
There are no limits in my mind about who I can be and what feels true to me, but to reflect that on the outside is lightyears away. It always has been.
My wife and I have been together for 12 years. In 2014 and 2018, we married (illegally and legally, respectively). Both times, I was a high femme fairy floss dreamscape of a person, and loved every minute of it.
Today when my wife popped into my office to pick up some documents from our shared printer, she pointed at our wedding photo and bellowed with jubilant amazement:
"I can't BELIEVE that's you!?"
But I can.
I know that gender is just one way I express the corridors of my being, and that I have shifted from one to another. The non-binary version of me could have always been true, but I wouldn't be the person I am now – with all the complex beliefs and parts that make me who I am – unless it took living as I did to age 40 to twig what was going on.
After experimenting with the MyHeritage website, I furtively downloaded an app that later turned out to be extremely problematic because it engages in data mining and art theft.
I paid my $2.99 and clicked through to generate 50 images of me as a "neither male or female" gender. I needed more images to hungrily stare at, pore over and obsess about.
This time, my reaction was different. There was one where I literally looked like myself as Shrek, and another where you couldn't tell if I was an adult or a baby because I genuinely looked like a combination of both. It was a bit more far-fetched than the original source, and I sent the pictures to friends to discuss how bizarre they were. I didn't post them on any social media.
The original images from MyHeritage had generated a lot of thirst towards me as a bear, and although I enjoyed the praise and attention, it also made me feel a bit sad. I don't want to go through what it would take to look how I look in those pictures.
I see my trans family, my queer kin, and celebrate them wherever they're at, individually and collectively. I have never seen anything as beautiful as a trans woman with brilliant light in her eyes at last, nor as a trans man who is peacefully at ease in masculinity in the way his body holds it.
Likewise, seeing a fellow non-binary person living as their authentic self, in whatever form that takes, gets my heart racing in the best way. It feels like watching a bird in flight and knowing the steps taken to soar above all the noise, and feeling so glad for them.
The people I surround myself with are all so beautiful because we've considered what it means to set foot into a world that won't necessarily be kind to us when we express all that we are, and we've decided to do it anyway. Some of us experience gender euphoria, others feel more of a "gender: that's nice."
There's no hierarchy or right way to be trans or gender diverse. It does what it says on the packet – we are diverse, and our expressions of gender are rich and varied.
Although there's definitely a bear somewhere in my psyche, I've decided to convey it as a mood rather than an aesthetic.
Jasper Peach is a trans, non-binary and disabled writer and editor. They are passionate about equitable access and inclusion, focused around the dismantling of misplaced shame via storytelling. Their first book, You'll be a Wonderful Parent, a collection of advice and encouragement for new and prospective queer parents, will be released in March 2023 by Hardie Grant. 
<! -- WIDGET HERE FOR BUY ARCHER -->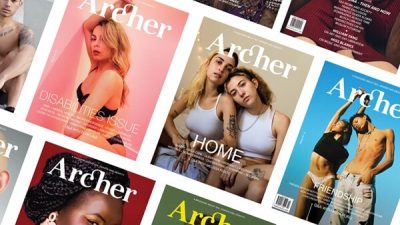 HELP KEEP ARCHER MAGAZINE AFLOAT!