Intergenerational friendship: The dads are alright
By: Archer Magazine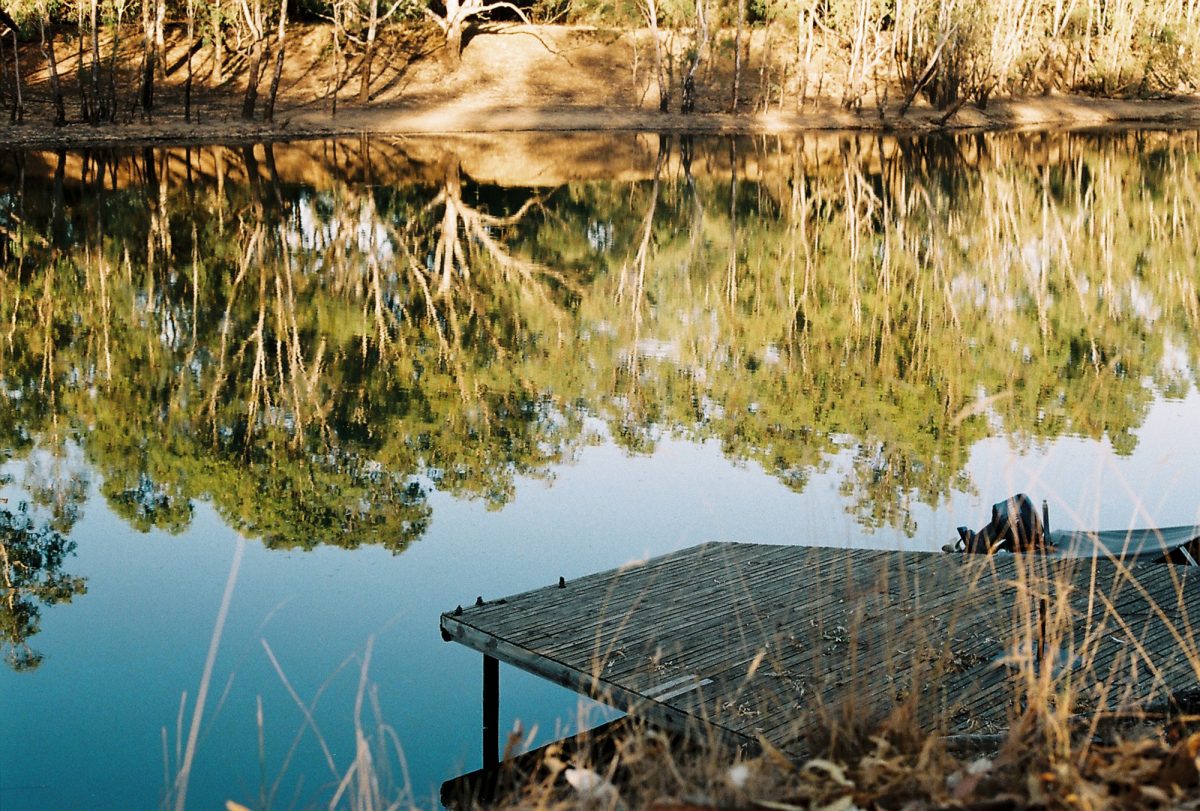 On the corner of West 10th and Waverly Place sits a pretty ordinary looking bar. Inside to the right, a bar table ribbed with stools shoots up towards a number of unremarkable tables and chairs. Its girth makes walking by a squeeze.
The four of us find a seat near the back.
Julius is New York City's oldest gay bar and it doesn't hesitate to let you know. The walls are a mosaic of its own history – newspaper clippings, photographs, posters – all spotlighting a bygone era when queer was but a dirty word.
The patrons can speak to this history: housed under dim lighting are generations of largely cis gay men united by a shared love of grease-stained napkins and cheap drinks.
As we sip and sulk about the "difficulty of The City", an older man asks if he can join. Nervous eyes bounce between us. We say it's fine.
This may be a lie, but it doesn't matter now. The man – in his 60s, maybe 70s – spends the hour sharing stories that might as well belong to the walls we lean against. Tales from his time at the Navy: the hardships, the hard wins, the hard-ons.
When we eventually stand to leave, he passes a napkinned email address to my friend. An act of potential for an unlikely friendship to develop.
Writing about relationships is tricky – words never stand to feelings – but it's only made more difficult when they are heralded as unconventional.
Much of what's written on intergenerational queer friendships tends to fall into tropes or beliefs that satisfy our suspicions around age and ageing.
It'd be easy to negotiate these friendships entirely through what one party can offer the other: older queers give younger generations experience, history and wisdom, while younger queers share their youth and virility and help combat loneliness that seemingly plagues older queers.
The tropes aren't just overly simplistic and limiting: they also perceive relationships squarely through transactions. But using market principles to understand our relationships (quite literally the definition of neoliberalism) never gets us very far.
"But all relationships have an element of transaction to them," Dennis Altman tells me on the phone one wintry evening in quarantined Melbourne.
I met Dennis at an Australian Lesbian and Gay Archives conference hosted by La Trobe University.
Trump had just won the election. My now-embarrassing plans to move to NYC in the new year piqued his interest and we planned to grab coffee.
His past life in NYC, at the cusp of the gay liberation movement, was unlikely to become my future. The city had changed dramatically, but regardless, it was nourishing to share stories, ideas and glimpses of future potential with someone who knew what it was like to fundamentally enjoy the challenge of newness.
We kept in touch over the years – as all Leos should.
In the very first few pages of his 2013 book The End of the Homosexual?, Dennis charts his appreciation for intergenerational friendships: "I find myself talking increasingly with far younger people, for whom my memories help make sense of their history."
This is immediately chased with a shot of realism:
"Intergenerational friendships have their own particular challenges, involving as they do implicit assumptions about motives and hierarchy; older men, in particular, are assumed to want sex, while younger women and men are usually thought to be cultivating their elders for financial or career advancement."
Sex finds a way of weaselling itself in. A question mark, an eyebrow raise, is often projected onto any new friendship where sexual intimacy is matched and shared, but more so when an age gap is pronounced.
It's perhaps the unfortunate expectation of sex that makes it difficult for intergenerational friendships to grow proper roots.
A simple "Hi, how are you?" or inconsequential smile at a bar becomes coded as an invitation for physical intimacy – and it's a difficult mindset to wave away purely because of how non-normative the friendships are.
But I also don't find the dichotomy around sex and friendship particularly useful. The beauty of a queer life is such that our sexual experiences aren't shackled by these often unquestioned norms.
It's not always one or the other. Some friendships – even those that differ by multiple cycles around the sun – drift in and out of the libidinal space perfectly fine, while sometimes strict boundaries can offer nothing but sweet relief.
"The question of sex typically needs to be sorted out early and accepted by both, [so] boundaries are respected," says Dr Peter Robinson.
Dr Robinson is a sociologist at Swinburne University who has extensively researched gay men and their experiences with ageing.
His forthcoming research is based on semi-structured interviews from 37 gay men aged 40 and over from Auckland, London, Manchester, NYC and Sydney to qualitatively examine their relationship to older gay men during their lifetime.
Two thirds of the sample had experiences of 'accepting' (socially, sexually or both) older men in their youth.
But would these results be reproducible with a younger generation of gay men? Does the swell of the internet act as a catalyst for the inter-mingling of generations, or does it simply silo our ability to forge ahead with newfound friendships?
The latter, estimates Dr Robinson. "Gay culture is often sexualised. Youth is valorised," he reminds me. "Many in the older generation feel there is a use-by date, unless they begin to exhibit a sense of youthfulness."
This, he explains, makes it difficult for some older gay men to socialise, particularly when queer spaces centre on the punchy potential for sex.
While age isn't a barrier for entry to gay clubs and bars, it can quickly become an obstacle inside for socialisation with younger patrons.
Perhaps it's also that same punchy potential that helps evolve an acquaintance to a friendship.
"Friendship and sexual attraction are more connected than we may want to acknowledge," offers Dennis. "While they don't always necessarily lead to fucking, friendships with younger men help let you know that you haven't lost your sex appeal."
I asked Dennis what other motives might draw generations together.
"As you get older you want friends from your own generation, as well as younger friends," he shares. "Those who are friends with only people from their own generation sometimes get caught up in their nostalgia, they become too aware of a younger generation who say and do all of these things they consider to be new… a resentment can grow."
"The idea of mentorship is often romanticised," he continues. "For older men it places an undue pressure to be wise, when in fact, we're just looking for anyone – even someone 30 years younger – who can offer wisdom."
It'd seem that these friendships help tether generations of queers, providing a useful buoy to humanise each other against a broader hetero-stained society that rabidly looks to reduce everyone into age brackets and power plays.
Except, as Dr Robinson has suggested, today's queer spaces aren't always fronted to facilitate these friendships.
Thinking about space is important, particularly in a COVID-swept world where already financially fraught queer hubs are quickly losing revenue.
Which spaces and environments help foster intergenerational friendships? Unions. Academic conferences, like where I met Dennis. Universities. Community events. Churches.
On reflection, it was political organising that last prompted an opportunity for me to genuinely form connections with people of differing ages and life stages.
Another very special place – about a 15-minute drive from Malmsbury Railway Station in a direction that I, a non-driver, could only wildly guess – springs to mind.
Buggery Acres is the home of husbands Paul Kidd and Brent Allan. It is also refuge, temple, makeshift gay university, and second home to many more.
"There are very few ways to interact outside of consumerist spaces. We're always made to buy something, drink something… we're very individualised in our queerness," says Tyler Gleason, who introduced me to the space. "Buggery Acres represents a shift in how we experience queerness. You're there to relax, speak to one another and be glacially paced… It exists in a kind of different temporality… an almost queer utopia."
Tyler first brought me to the Acres in late 2016, an opportunity for me, his then-boyfriend, to meet his "gay daddys".
Over the years I've had the expansive privilege of going back: Eurovision parties, Canadian Thanksgivings, working bees to keep the farm in order, and, a few months ago, to introduce them to my now-boyfriend.
During these visits I've met people that cut through geographies and generations, housed under a love for the husbands and a devotion to a healthy, thriving queer community.
"I remember Paul and I being at this party in London years ago and he said, 'Look at this friendship circle our friends have created, wouldn't it be amazing to have something like this,'" Brent shares. "It's now something that we've not only created but also extended to include different genders and sexualities."
Tyler's relationship to Paul and Brent is – as he is careful to flag – extremely idiosyncratic and individual.
It's a special, beautiful relationship that in many ways transcends friendship altogether. As such, it's also deeply political.
"I came out into a gay world where intergenerational relationships between gay men were common, and in which para-familial relationships between friends were the norm," says Paul. "There was a conscious discussion of building a family of choice."
Paul's reflections point to a time when many gay and queer men were excluded from their biological families. Creating families of choice wasn't just a charming interlude, it was a radical necessity.
"Reclaiming those affections we use in heterosexual society or in biological family is important," offers Brent. "I love considering that someone is a son. Tyler is a son."
But this, as Dennis alludes to in his work, isn't without its complications. The labour tied to explaining this type of relationship is riddled with ongoing justification in a society that overwhelmingly fetishises biological ties and struggles to see age gaps devoid of sex, hierarchy, exploitation or transaction.
"There's a tendency to view these relationships as transactional or hierarchical," says Paul. "It's not the way we do relationships. It's a two-way experience."
The secret to making this relationship work? Much like any other: sharing, a commitment to each other's happiness and growth, and an innate curiosity about how other people see and experience the world at large.
"It's insight," says Brent. Tyler offers them a window into the interests, stylings, language and experiences of a younger queer generation.
For Tyler, Paul and Brent offer something that many young queers don't readily have: a potential, a vision.
"We don't have models to look up to when you think about your future and what your life would look like. We don't have a strong sense of futurity," Tyler reflects. "It's a mutually beneficial relationship… they give me a queer potentiality for the future – not necessarily a model I want to precisely follow, but in the same way I give them knowledge for a potential queerness as well."
This kind of intergenerational relationship bucks the very expectations and assumptions of friendship and its potential.
But our language around age and ageing is only in its infancy, and our expectations and judgements surrounding the backbone of our friendships are senile. We're simultaneously trapped by a juvenile lack of imagination and an arcane approach to how we relate to one another.
Intergenerational queer friendships disrupt the modality of what the relationship is meant to look like, and what function it's looking to serve.
However, the growing dominance of an overwhelmingly white, Western hetero culture helps keep generations apart. Our institutions and spaces do us little favours.
We police ourselves, our potential, our desire for connection beyond the normative rubrics we're bound to. We too often project ill intentions and sexual misgivings due to a broader moral panic or gross misunderstanding.
We struggle to bridge the gap that age spans.
But history repeats. New waves of queer youth walk the same streets as the generations before; a nostalgia in continual encore.
The mosaic walls inside of Julius tell us stories about the lapping of time. Its resident patrons will, too. We see and hear ourselves reflected back. But in the end, lessons are meant to not only be learned, but shared, and the preservation of our culture – our sacred spaces – relies on a mutual interdependence between the generations.
The intergenerational friendship is, in itself, an act of radical potential. Against all odds – there are many – it flourishes to become not just a transmission of knowledge and history, but one of shared insight and experience.
It is radical difference, a transforming potential for a queerer future. A shared napkin to mop life's grease. A template to imagine something different, something more.
Dejan Jotanovic is a freelance writer based in Narrm/Melbourne whose words typically spin around feminism, gender, queer theory, pop culture and policy. Flick him a note on Twitter @heydejan.
<! -- WIDGET HERE FOR BUY ARCHER -->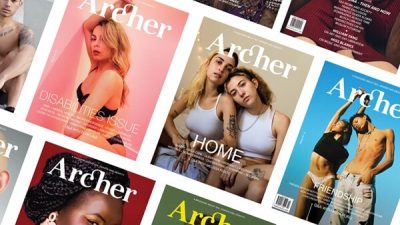 HELP KEEP ARCHER MAGAZINE AFLOAT!