Gardening and trauma: On secrets, shame and growth
By: Jac Tomlins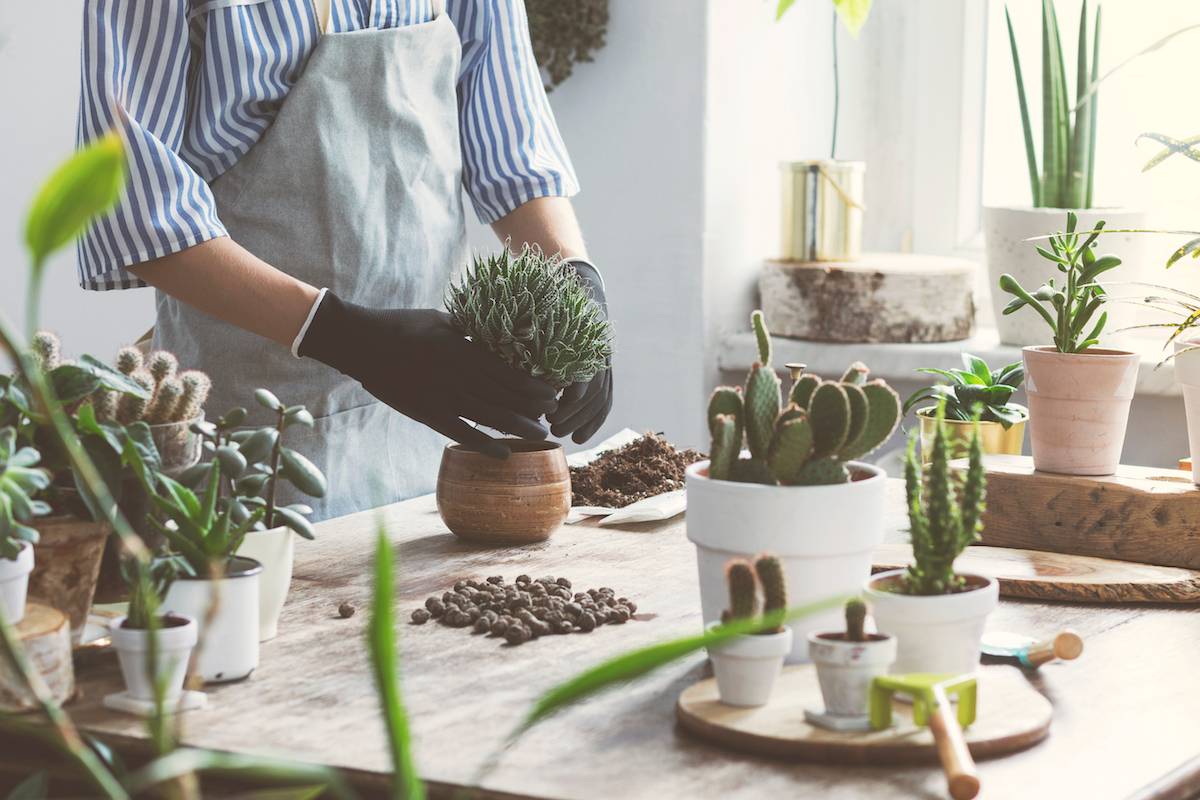 CONTENT WARNING: This piece discusses childhood sexual abuse and trauma.
A single wooden fence picket from Bunnings costs three dollars; cheap, and Click and Collect-able. I think that's how it started. 
I thought it was going to be a garden project; something active and outdoorsy that I could do without breaking any lockdown rules. I still haven't quite worked it out, but my therapist is totally across it.
"It's about your nervous system, Jac," she says. "It's about what trauma does to a body. It's about recovery."
I thought I was going to repair the picket fence, but it turns out I was repairing myself.
My front and back garden had been designed for our kids when they were little, but they'd long since abandoned the swing set and scooters for iPads and Insta.
The front yard was a tired and drab mud patch. It didn't help that my next door neighbour Mary was a keen gardener; her front garden could have won first prize at a flower show.
I had no idea how to repair a picket fence, but I wondered how hard it really could be.
I knew even less about gardening but, well, I had Mary. So a few weeks into Melbourne's long lockdown, I stuck my head over the fence and asked her if she'd like to help me create a garden. I had barely finished the sentence before she was out of her front gate and through mine.
Not long before that, I'd started seeing a therapist to discuss declining physical health, chronic pain and increased fatigue. My inability to recall basic information, remember appointments and generally manage my work/life calendar was even more worrying.
My executive function was shot. I would get teary and emotional in seemingly random and uncontrollable ways. It really concerned me.
I had my suspicions, of course. Thirty years of queer advocacy, the brutal marriage equality postal survey and challenging work in the diversity and inclusion space had all taken a toll.
At the end of my very first counselling session, Dee* paused to ask if there was anything else I thought might be important to discuss.
"Well…" I said, with a deep intake of breath. "Yes, I suppose there might be." 
She waited while I found the capacity to say it out loud. "I'm a survivor of child sexual abuse," I said. "My dad."
"Aah," she said. "That makes sense."
What I remember about the early days of therapy is that I cried a lot. But I listened, I talked and I learnt things, too.
I learnt that complex trauma results from repeated childhood experiences that cause serious harm. I learnt that at the core of trauma is powerlessness and the complete erasure of any sense of safety.
I remember Dee asking me: "What does safety feel like for you?"
I genuinely didn't understand the question.
I learnt about the relationship of all this to my body; my somatic symptoms – chronic pain, exhaustion. I needed the explanations to help me understand, but critically, I also learnt to feel and to understand the messages of my body.
I searched 'how to fix a picket fence' on YouTube and fixed my picket fence. Next, I started digging – over and over.
I liked being outside in the fresh air. I liked feeling as though my body was still capable of significant physical labour, and I liked the idea that I was creating something new. 
I knew nothing about flowers; I could pick out a rose, lavender and a pansy maybe. But with Mary (Manager: Lockdown Garden Project), it was all abutilon, gazania, salvia, echinacea and a dozen others. 
We created a kitchen garden for the back: tomatoes, cucumbers, rhubarb. We planted trees: cherry, crabapple, and pomegranate. 
It was fabulous, physical and fun. Although I didn't quite understand exactly how, I knew the garden and the work with Dee were closely connected. They were part of the same recovery process.
After those first few months of weekly sessions, I started to work with Dee on working through the trauma of my childhood sexual abuse. I never revisited it and was never re-traumatised, but over a number of weeks, I felt like I rewired my nervous system.
I started to feel less vulnerable, less teary and more able to stay in the present. I felt safer and calmer. I could finally start to see what a sustainable future might look like.
Whenever any of that started to slip away, I would go into the garden. I'd weed or water or just sit and tap into that sense of calm. I finally understood Dee's question about safety, and I had found an answer. Safety, like fear and danger, is experienced through our senses, our bodies – not just our heads.
Being outside, feeling the rain on my face and the dirt on my hands made me feel literally grounded; like the earth beneath me was a little more solid. I was more conscious of my breathing and more mindful of my body.
Experiencing the seasons and cycles – the rhythm and repetition – helped to down-regulate my nervous system.
Childhood sexual abuse is, more often than not, a secret. I've been keeping that secret for over 50 years and that's long enough; it's a burden I can't carry any more.
It's also a shameful secret, but that shame isn't actually mine. I've been carrying that around too, and I won't do that anymore either.
I know that my talking about this helps other people feel less alone and might just help them towards their own journey of recovery. I hope it does.
So we're done. The secret's out. And as I write, the rain is just breaking through a series of long, hot Melbourne days. The garden, like me, is breathing a deep sigh of relief.
Jac Tomlins is a writer, trainer, speaker and advocate with more than 30 years' experience working in the LGBTIQ space. Over the years, Jac has written features and op-eds; a series of guides for rainbow families; and two non-fiction titles. Most recently she published The Curse of Grandma Maple, a mystery adventure for the upper-primary aged group that might just be the first Australian kids' novel to feature a rainbow family.
<! -- WIDGET HERE FOR BUY ARCHER -->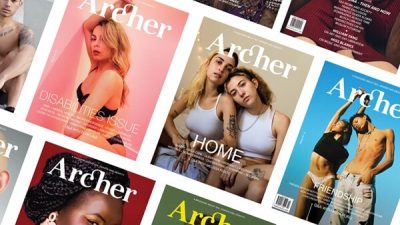 HELP KEEP ARCHER MAGAZINE AFLOAT!
Related stories...
Something went wrong, no related stories were found.