Sexuality workshops and play spaces lubricated my gender fluidity
By: Sair Gryphon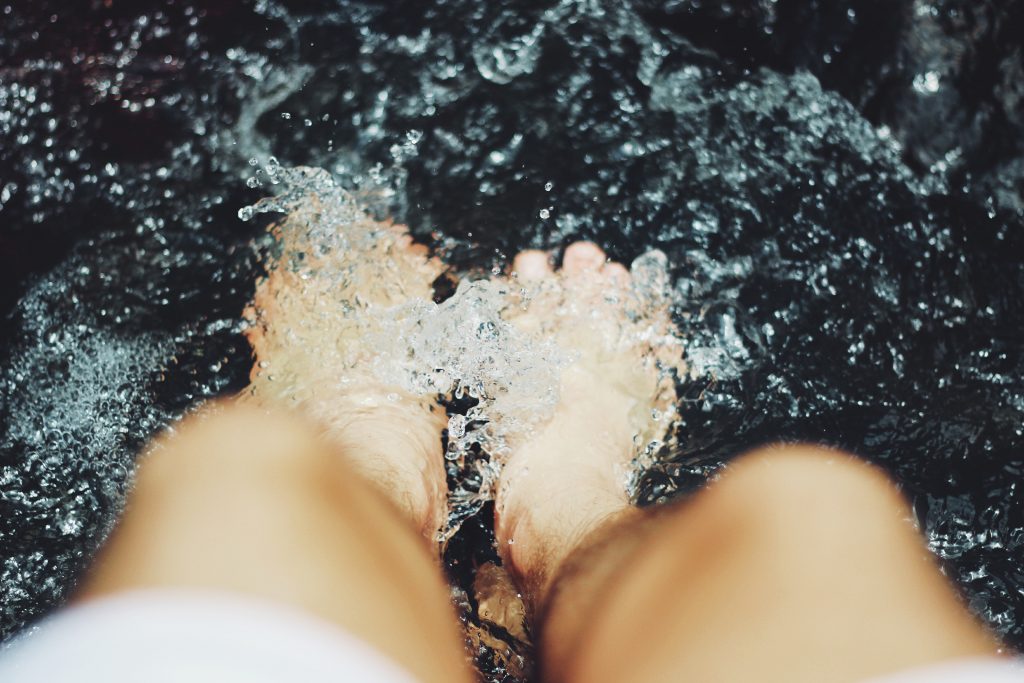 The first time I was asked which pronoun I use for myself was at a sexuality workshop run by Curious Creatures. Being asked this at the beginning of the workshop gave it the unexpected benefit of empowering me on my gender journey. I was later empowered through play parties and experiencing the rich diversity within them.
I already knew I didn't feel conventionally female, and deep down feared I might be a trans man and was scared of the societal consequences. I knew the stats on transgender suicide were horrifying (nearly 11 times more likely according to the National LGBTI Health Alliance) plus I saw trans people suffering hugely in my society … and I didn't want more personal suffering. (Being a trans man or woman is as valid and beautiful as any and all gender identities, but in my society at this time, these identities suffer high levels of persecution.) At the same time, trans man didn't feel like a true fit for me.
I'd had my fill of negative societal consequences as a lesbian woman growing up in Queensland in the 80s-90s inside a religious fundamentalist bubble. And later, as a polyamorous explorer in a monogamous society. It felt easier to pretend to be cisgender, despite the fact I knew I wasn't.
Yet I longed to be fully out, because I'd hidden my true self for over 25 years of my life, and the pain of hiding ate at me beyond what felt liveable. When I came out as gay and lost most of my community, it released a pressure valve inside, and life (slowly) got better. I wanted to 'keep being out'.
When asked what gender pronouns I liked identifying with, I bravely felt inside myself to find out. Yes, I was a she, at least some of the time. I liked my female body, and felt it fit me … most of the time. But not all the time. I was also a he, sometimes, and sometimes I longed for a male body and felt like that would be more right. And more commonly (for me) I was somehow in the middle of the scale between he and she, comfortable and powerful when I embraced androgyny.
I struggled with how to describe this to others, and how to live it in a world with few role models. I did some research, and discovered terms like non-binary and genderqueer. I was so happy and relieved to discover that there are other people like me, having an experience of gender I'd never even heard existed. Plus, there were many more experiences of gender than I'd known of, experiences I've never had.
Human diversity is beautifully complex!
Regularly attending play parties has given me an arena to further stretch into, and relish, my gender fluidity. I've been attending the Curiosity play-space (also run by Curious Creatures) for about 18 months, and it's a space unlike any other I've experienced. Picture a room of 80-odd people who are a diverse range of gender identities and expressions, sexual orientations, expressions of sexuality and/or sensuality (including asexuality), relationship styles, ages, ethnicities, social comfort, and more.
These people are hanging out together, chatting, cuddling, watching, being watched, playing, doing theatre, having vanilla sex / tantric sex / kinky sex / all-kinds-of-sex, exploring BDSM, demonstrating sex toys, crossdressing, putting on gameshows, and much more than I can fit here. They're all on the same page on seeking congruent consent, and how to do this; it's a prerequisite to do a workshop on consent and communication.
Before attending the play-space, I had never seen a flesh and blood penis up close (I've identified as lesbian most of my life, dating cisgender women.). It was a big challenge for me to play alongside people with penises.
I didn't fully realise beforehand, how scared a part of me was of them. And how scared that part was of the male part of me, buried deep inside.
Now, it's wonderful to be able to experiment with them, as feels good to us both, and where I can stop any time and that will be respected. It's also wonderful for there to be no pressure on me to experiment sexually with them, but to be able to closely relate in other ways.
It's also strange and new for me to be around so many straight people (amongst the many queer folks). I'm used to be being in LGBTIQ communities, a safe refuge from the sometimes persecutory world outside. But Curiosity's mixed community feels safe too. The strong focus on consent culture, and the honouring of each other's boundaries, makes it so.
I can sense that I'm helping the straight people in the space get 'un-scared' of queer non-binary people, just by being me. I feel like the strangest activist ever – basically I play, and have fun, and be myself at a play-party. And queer and gender-diverse activism happens automatically.
When I learned to accept the otherness (in terms of gender) in myself, then my feelings of fear and judgment (and maybe even hatred) of those 'other' different-than-me people started to fade away. Suddenly, it wasn't Us vs Them anymore. It became diverse humans alongside diverse humans, getting it on, or politely saying "no thanks". Taking names, and maybe even phone numbers!
I never would have guessed sexuality workshops and a sex-party would help me accept and explore my gender-fluidity. Expressing and exercising my sexuality has been a crucial part of embodying my gender identity.
I also wouldn't have guessed that this sex-positive journey would help me feel closer to cisgender people and heterosexual people, and part of a richly diverse community of humans. I've learned that even while being different, I belong to the whole: we all do.
On the spectrum of gratitude, I'm all over it.
Sair now works for Curious Creatures, (but plugged their workshops long before). Sair also writes and coaches on heartful relating.
<! -- WIDGET HERE FOR BUY ARCHER -->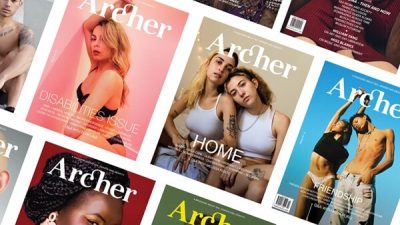 HELP KEEP ARCHER MAGAZINE AFLOAT!