Sexual empowerment: Rewriting the narrative
By: Sarah Rowe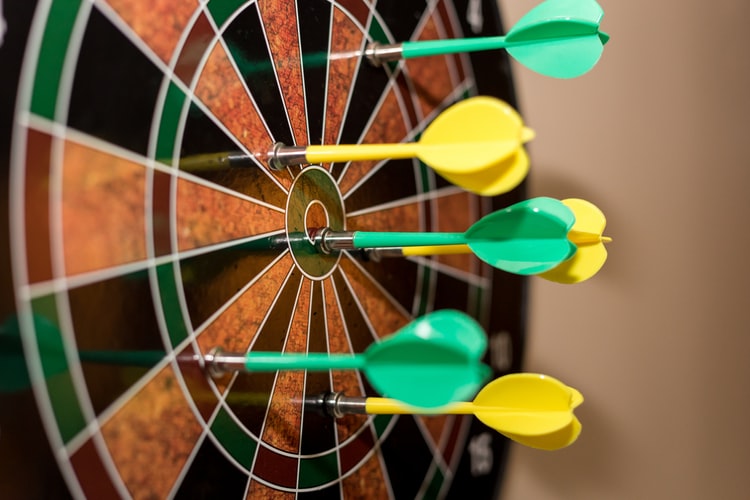 Monday night – hardly prime real estate for a date, but it was December, and so the days were bleeding into each other, weeknights taking on that languorous pace usually reserved for weekends.
We sipped our beers, ran through the standard topics. I didn't particularly like the way he put his hand on my thigh or squeezed my shoulder to punctuate his monologues, but he was nice enough.
Besides, after struggling with vaginismus during my late teens and early twenties, I wanted to embrace my ability to now have sex without pain. I wanted to be a sexually empowered woman, who knew what she wanted and knew how to get it. I figured having sex was the best way to achieve this.
I believed that sexual empowerment was something that needed to be earned through frequent sex with multiple partners. This narrative came from TV shows like Sex and The City, which portrayed Samantha, the more promiscuous protagonist, as something of a revolutionary – a woman who has frequent, shame-free sex with numerous partners. She flouted gendered expectations of female passivity and chastity, instead embracing and unabashedly expressing – and fulfilling – her sexual desires. I longed to do the same.
Samantha became a touchstone for the narrative of empowerment that I adopted – as many sexual experiences, as many partners as possible. The fact that I was somewhat 'behind' my peers in terms of sexual experiences added a sense of urgency.
That night, I was presented with the opportunity to add one more person to my tally, edging me closer to 'empowered'. So, I took it.
However, as the head of my timber bed frame banged against the wall with an increasingly fast rhythm, I felt anything but empowered. I felt myself leave my body and float above my bed, observing my blank face, my unsmiling lips, my vacant eyes. I watched as the guy positioned his forearms on the pillow, hovering above me in such a way that my face was positioned directly under his armpit.
I wanted to laugh. There was something comical about the scene and his total lack of awareness (or was it conscious disregard?) of the positioning of my body, let alone my pleasure or enjoyment. And yet I endured it with a sense of resignation. Well, I guess this is ok? I thought. I mean, at least I'm having sex?
Afterwards, I lay wide awake, my nose inches from the wall, my snoring date taking up two thirds of my bed thanks to his 6-foot frame. His total obliviousness to my body was almost amusing, and yet I sensed the overall image was underscored by something darker.
The experience hadn't really been mine at all. It had been about him – his comfort, his pleasure. I had been silent, enduring, compliant.
Rather than leaving me empowered, I was left grappling with the disappointment of having let the outdated narrative of heteronormative sex (male pleasure is paramount, women's pleasure is collateral) take centre stage, silencing me into a state of apathy in which I didn't recognise myself.
The next day, I washed my sheets at the laundromat. While I cleared away the dead skin and dampness of the night before, I couldn't shed a lingering sense of discomfort.
To be clear, I had consented. I had wanted to have sex, and at no point had I withdrawn consent. And yet I felt distrustful of myself, suspicious of the expectations I'd set for myself around what it meant to be sexually empowered.
The narrative that I learned in health class and from friends mandated male action and female passivity. Once, when I confided in a female friend that I was nervous about losing my virginity, she reassured me by saying, "It's pretty easy for girls. You just starfish on the bed."
Even my (former) idol Samantha Jones stuck to the traditional heteronormative script: Man penetrates woman, woman moans a few times, orgasm is achieved (for him and maybe for her). That narrative was exactly what had played out in my bedroom just hours earlier. And yet, lying in bed in the early hours of the morning, struggling to gain a portion of the doona my date had seized, I felt tiny and voiceless.
It can be difficult to make truly empowered decisions in the context of a society that tells us we should be having sex because we are told that's what sexually empowered women do. But it's time we changed the narrative.
Since that encounter, I've made a conscious effort to critically examine the stories I hear about sex, both from myself and others., The new story I'm telling myself is that I don't have to be sexual all the time to be able to call myself sexually empowered.
Being comfortable and grounded in my own empowerment means not feeling the need to perform it for anyone, including myself. It's about questioning my intentions (am I having sex as a way of validating myself or denying an insecurity?), being honest with myself, and refusing to have apathetic sex.
Sexual empowerment looks like learning to ask for what I want, whether in the context of a one-night-stand or a long-term relationship. It means checking in with myself, and rewriting the narrative whenever I feel that it is no longer serving me.
Sarah Rowe is a writer and Master of Social Work student living in Melbourne. She is fascinated with issues of sexuality, gender and identity, and hopes to one day become a sexual counsellor.
<! -- WIDGET HERE FOR BUY ARCHER -->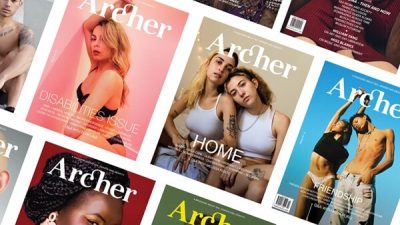 HELP KEEP ARCHER MAGAZINE AFLOAT!