Weight and masculinity
By: Tomasz Lesniara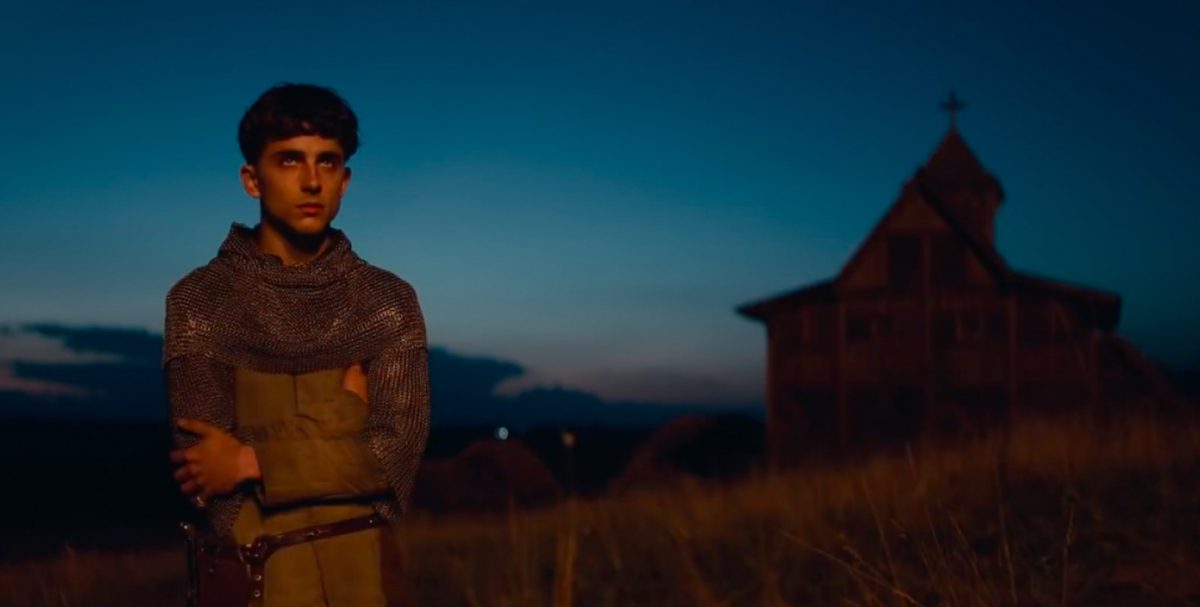 Content note: This article discusses body image issues and instances of body shaming.
"I'd love to give you a sandwich."
I heard this bizarre statement numerous times throughout my adolescence. Every time someone said it to me, whether it was a friend's parent or a nurse at school, I felt the blood vessels in my eyes slowly begin to pop.
I never used to fit in with the other boys, even before things like romantic preferences and political views had a chance to manifest themselves in us. The fact that I was "unusually" skinny and not as strong as my peers isolated me from them, and that isolation only increased with each passing year.
The term 'body shaming' encapsulates numerous ways of putting someone down for their appearance, and very often it's related to weight. For me, body shaming was being told that I was too petite and weak.
It was always getting picked last for team sports at P.E. It was being told by a nun that "skinny boys are more likely to become gay", and it was having the school principal tell my father that I "hold the banisters while walking up the stairs".
It made me hate being a boy. Not because I didn't want to be one, but because the world around me was letting me know I was doing a bad job at trying.
Growing up in the south of Poland, surrounded by the noise of church bells ringing and hugged with the warmth of golden-hay summers, I was mostly alone.
The town's rhythm was dictated by social habitus; everyone thought the same way, and all the kids were raised the same and taught the same things. I was the odd one out, always being offered a sandwich that, like the last bus which was supposed to run at midnight, never actually came.
My lack of interest in masculinity or learning how to "be a man", as well as not dedicating every second of my life to growing and strengthening myself, meant that, socially, I was made to feel like I was serving a prison sentence. Without strength, power, or a competitive spirit, I felt little and muted.
Shouldn't we teach young boys to be brave, but not obnoxious? To be truthful, loyal, and to take responsibility for their mistakes? To be fair, and to stand up for those who are oppressed? Surely celebrating these characteristics would help make better husbands and fathers than a culture of masculinity that sees boys bullying and fighting with their peers, making team sports their entire personalities, and going to the gym before they even turn 15?
When I was in my late teens, I got signed to a modelling agency in Warsaw.
I used to skip school – which was cruel to me anyway – and take the 5-hour-long train journey to the Polish capital's many shades of grey as often as I could.
At the agency I was told (very kindly) that I had to gain muscle in order to stay in the game. I tried, but I never managed to get any results. That just wasn't me at the time. It was forced, so it didn't work.
Once, I was booked to walk a fashion show in Warsaw. On the day, the designer told me that because one of the female models hadn't turned up, I had been chosen to walk in her outfit. The designer's message was crystal clear: big and strong is masculine, skinny and petite is feminine. Since you are skinny and petite, you will walk in a feminine outfit in my show.
I agreed to do so because I didn't want to lose my place in the show, but I wasn't happy about it. Yet again, I was being denied my masculine identity.
Eventually, I was dropped by the agency anyway.
Even after turning 18 and stepping onto the wild and promiscuous dating scene of underground Krakow, my identity was still forced on me. I was the "cute, skinny 18-year-old", so people wanted me to be submissive, passive and dependent. Often, to stay in the game, I went along with what they wanted.
But those who knew me outside of that scene knew who I really was. I'm incredibly outspoken and opinionated. I'm independent, and I will defend myself. I quickly tired of putting on a fragile, submissive persona.
The world of men who have sex with men can be extremely shallow and superficial. We constantly judge and categorise people by their appearance. "Oh, look, a cute twink bottom!"
We call larger men with body hair 'bears'; dangerous, wild animals who can kill humans with a scratch. We call young and skinny men 'twinks'; sugary sponge cakes, small and cute, with a creamy filling.
Even our slang is rooted in assumptions and generalisations.
I believe media representation has a lot to do with how young men see their bodies. I don't remember having a single skinny superhero to look up to as a child. If ever there was one, he was written as a quirky exception to the masculine norm.
Then there are characters in teenage dramas, who aren't teenagers at all!
For years, we've had grown actors who weigh 180 lbs playing 16-year-olds in young adult dramas. That is not okay. Just like unrealistically thin catwalk models, this creates toxic expectations that can impact a sensitive young man's outlook on physicality for life.
Thankfully, this sort of representation is finally beginning to change. The world has gone mad for Timothee Chalamet, who rose to fame after playing Elio in Call Me By Your Name. He is now described as a sex symbol by many, and landed the role of Henry V in the Netflix film The King.
This was the first time I ever saw a young man with my body type being given such a powerful, aggressive, and charismatic role. He was just as much of a bastard as the real monarch.
Similarly, the recent Swedish TV drama Young Royals includes actual teenagers in the cast. These actors have realistic looking bodies complete with acne and without the swagger of a 30-year-old actor who's already a millionaire.
I am now 25 years old, and I'm no longer the bullied boy I used to be. Things like sports, the gym, and nutrition are a very important part of my life today, because I don't feel like they're supposed to be all that matters.
Now, no one is forcing me to take an interest in these things. Nobody around me is holding societal, binary norms above my head like an iron crucifix.
I am finally a man, on my own terms.
Tomasz Lesniara is a freelance writer based in Scotland, originally from Poland. His work has been published by VICE, Al Jazeera, The i Newspaper, Paste Magazine, Metro UK and others. 
If you've been impacted by the topics discussed in this article and would like somebody to speak to, the Butterfly National Helpline offers free and confidential support.
<! -- WIDGET HERE FOR BUY ARCHER -->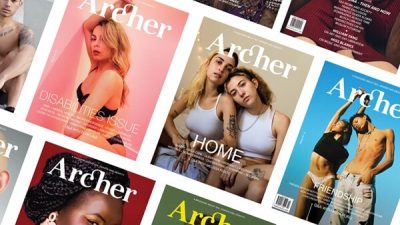 HELP KEEP ARCHER MAGAZINE AFLOAT!