Demisexuality and the need for increased visibility
By: Hayley New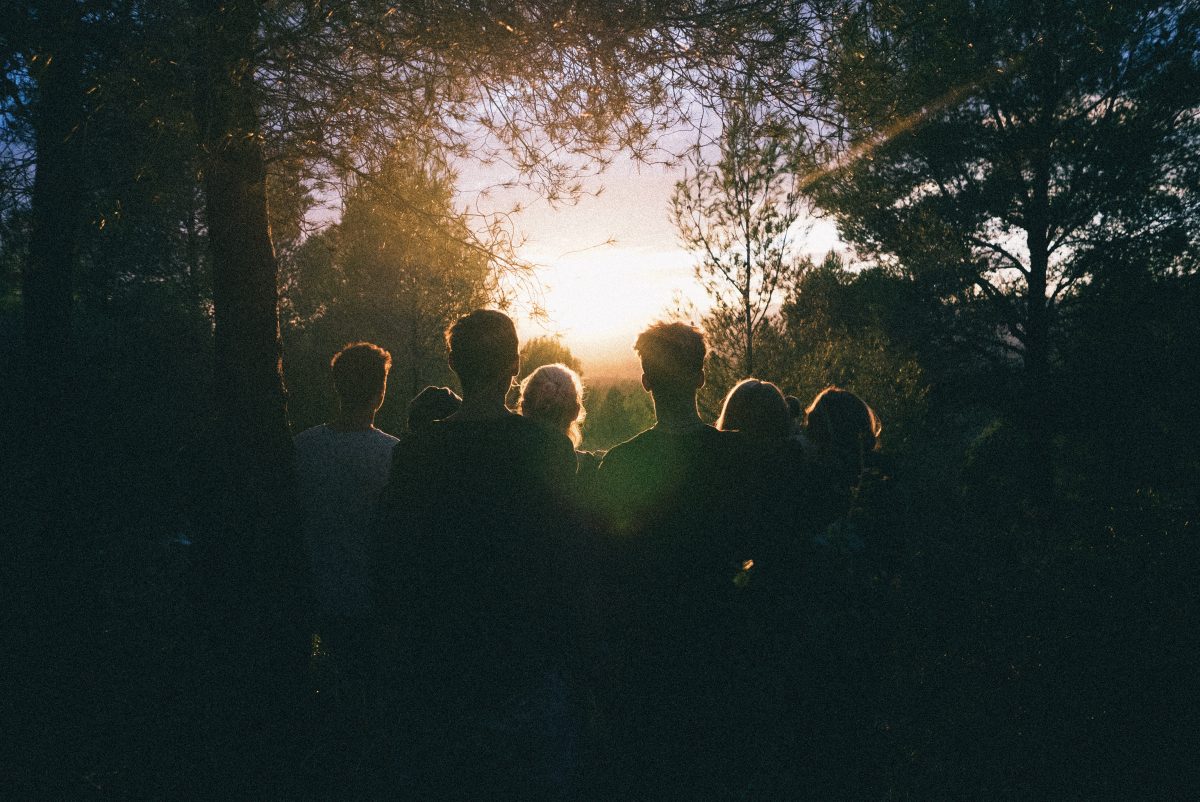 It's a familiar story: the casual coming out. A discussion over drinks with friends. The reactions from family when you tell them. Trying to explain to a potential partner that you have a label for how you experience sexual attraction, and how you identify as a result.
But the coming out story for demisexuals tends to fall into a repetitive cycle of trying to explain what 'demisexuality' actually means.
For those not in the know, demisexual people are those who only experience sexual attraction towards someone they have an emotional bond with. They can be queer, bisexual, pansexual, and have any romantic or gender orientation.
Many demisexual people may not even realise there's a word for how they feel. I certainly didn't, until a deep dive through the internet to try and see if what I was feeling was 'normal' or, at the very least, explainable.
I'm a very sex-positive person. But for a long time, the very thought of having a physical relationship with someone – let alone having sex – genuinely made me feel ill. Even the idea of asking someone out made me want to run for the hills.
Sure, I'd had crushes before. But those crushes had only ever been on friends. They usually came as a slow realisation, until a crushing "Oh no, I really quite fancy you" moment, and never moved past that point.
In truth my demisexuality was blatantly obvious, but it was impossible for me to understand it. Largely because I didn't have the necessary tools or vocabulary to explain it.
My default was to say that I was just not wired for casual relationships, or any physical relationship outside of an established emotional bond. To this day it's still my default explanation, and for good reason. Most people don't know what demisexual means.
After a lot of time spent standing on the outside of conversations about other people's casual sex with strangers met in nightclubs or romps with Tinder dates, I felt lost. One night, I confessed to a close friend that I had never had sex and wasn't at all interested in the idea of anything casual. She didn't even bat an eyelid.
"You just haven't met your person yet. Trust me, you'll get big feelings for someone, and the rest will come. Don't worry."
It was a familiar remark, but with a slight twist. I was used to people saying that I would find the right person and want to have sex with them. But my friend had added something to that: the "big feelings" and then "the rest".
It was the first time I had ever heard someone my age talk about a relationship like that. And it immediately resonated with me.
Until that moment, I didn't realise there were people who thought like that besides myself. I'd wondered if I was asexual. I'd worried that, even if I did find my person, it just wouldn't happen for me. That, ultimately, my lack of desire for the physical would ruin any potential relationship.
That conversation with my friend opened a door for me. Or, rather, a Google search tab on my computer. Within minutes, I knew there were other people like me who had found the word for what they were feeling.
But a big question still remained: why hadn't I, a person who had always kept herself educated in sexual politics and identities (for heaven's sake, half my degree had been spent on it) heard of demisexuality before?
Demisexuality tends to sit quite invisibly on the spectrum of sexual identity. This can be a real issue for demi people when they try to discuss their sexuality with friends and family.
All too often, demi people are dismissed as just being too picky, too conservative with our bodies, or even – quite bluntly – frigid. This is an almost clean reversal of the bitter commentary that tends to get aimed at bisexual folks.
Trying to explain that I am just not wired for sex without an intense emotional bond can be like hitting my head against a wall. Add the fact that there is a word for that, and I usually get the response "These days you kids just want a label for everything."
The thing is, yes, I really do want a label for my demisexuality. The finding of this word, and of the community that uses it, was life-changing.
For one, it made me feel like I wasn't alone. While labels can be problematic in many ways, one of the big things that labels can do is help people realise they are not alone in the way that they feel. Labels can give those people a community of others who are 'wired' in the same, or at least a similar, way.
Having the language to describe how I am wired gave me the opportunity to direct people towards resources they could use to educate themselves about demisexuality, be it as a point of self-identification, or for basic knowledge.
The more I speak about my demisexuality, the more often I come across people who didn't realise there was a word for how they also felt. Some have used my explanation of demisexuality as a starting point to finding a better set of terminology that more accurately describes how they identify.
I'm always going to offer up the word demisexual when discussing my sexuality. Partially so that people can understand me. But also so that if someone I'm talking to feels the same way, they have the opportunity to describe their feelings and desires, and to find their community.
I wish someone had helped me find my community faster than I did. Or that the asexuality spectrum had been discussed in more detail than the binary explanation of 'sexual versus asexual', which I was handed repeatedly by both heteronormative and queer educational tools.
Knowing there is a single word you can Google to help educate yourself is a blessing. But to get to the point of self-identification, the language itself first needs to be used. It needs to be offered up in discussions of sexuality and sexual identity.
Otherwise demisexuality, and those who identify with it, will be left sitting invisibly on the spectrum.
Hayley New is a Sydney-based emerging writer, with a Bachelor of Arts (English/Cultural Studies) from the University of Sydney. She has a particular interest in the intersections between creative life and personal relationships. She can be found snuggling her dog Storm, reading a good book, or writing in her favourite coffee shop. Find her on Twitter and Instagram.
<! -- WIDGET HERE FOR BUY ARCHER -->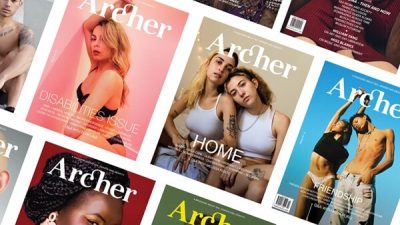 HELP KEEP ARCHER MAGAZINE AFLOAT!