Period stories: On mothers, slaps, and shame
By: Başak Yirmibeşoğlu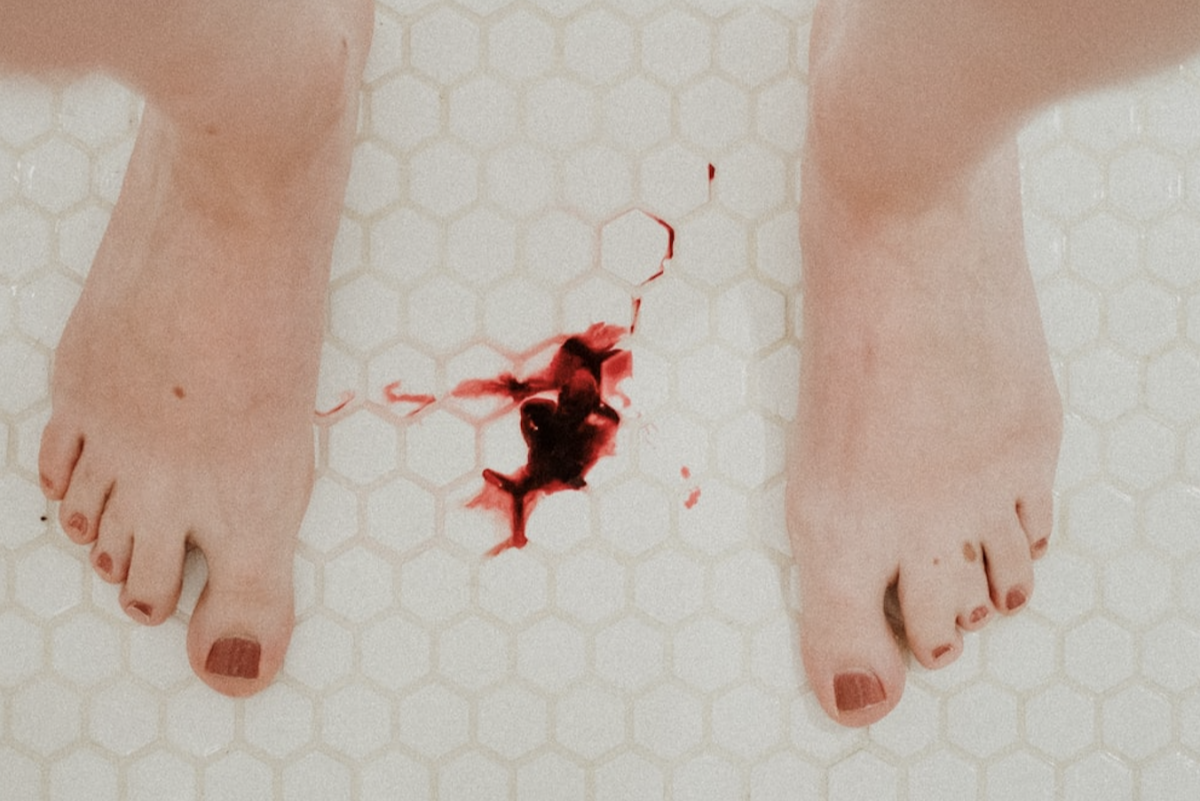 Content warning: This article contains details of gendered violence and discussions of suicide.
When I first bled, I was sitting on my bed wearing yellow floral underwear. The pattern matched my soul.
I was 12, and mature enough to know what it was. At school, students like me were taken to the dark and dusty seminar rooms on the ground floor where we were taught what we should be ashamed of.
The word 'vulva' was the first thing we were told we shouldn't say. Instead, teachers called it "the downside". We were told that if we didn't shave "the downside", we were going to smell bad.
We were told that we should stay away from tampons when we had our periods, because they could do something to our virginity. And we were told that we should hide our bleeding "for our husband's sake".
The first word we really learned the meaning of in that classroom, holding the menstrual pads that had been given to us in our hands, was 'shame'. The shame of being a woman in Turkey.
There were similarly negative terms for our periods, like 'being sick'. Grandmothers would often ask, in code, "Did your aunt come?" Because what if a man heard?
We are killed by burning, and drowning. By being thrown, drenched, beheaded, and raped. Killed by guns and with knives. Regardless of where we are, of what race, ethnicity, or economic situation we are in, we are being killed. But what if a man heard that we are also bleeding every month?
When I was 14, I realised that the meaning of living in this country is to challenge. Every girl challenges in some way. They challenge family, relatives, neighbours, teachers, boys, and even other girls.
One day, a boyfriend from my class told me that having a period is disgusting. I said it was none of his business. Although it doesn't seem like a big deal now, it was at the time for the feminist girl who had just started to read the work of feminist writer Duygu Asena.
My friend İpek's mother slapped her when she first bled. İpek said she felt very guilty, and cried when she told me what had happened. I caressed her hair and told her that her mother's reaction was ridiculous. I wanted to punch her mother for what she had done.
Later I learned that the slap was İpek's mother's way of saying, "You are no longer a child. You must act like a demure woman." And again, shame was standing in front of me.
It was around this time that I read the words of Turkish writer Nilgün Marmara who asked "How long will I die here?" Nilgün wrote about Sylvia Plath, and killed herself at the same age Plath committed suicide. I still don't know if it was Nilgün who killed herself or if it was society that killed her.
Every time I bought a pad, I refused to take the black bag that they tried to give me for hiding it. But still, I remember the time my classmate Sinem got her first period. The chairs we sat on were covered in blood. She was so scared. I took her to the restroom and gave her menstrual pads. 
The next day, her mother came to me with a bunch of pads covered with newspaper. She thanked me and then said, "Don't tell anyone."
I remember being stuck in the middle of the classroom holding pads covered in newspaper. But, most of all, I remember the embarrassment that I saw in her eyes.
I'm sitting on the same bed as I was when I first bled, wearing the same floral underwear. The pattern still matches my soul. But now I know that I should say more about what I'm told is shameful.
I know how to silence the voices of shame that are a product of the hegemonic masculinity of the Middle East. I know that the shame that's been imposed on us since we were little is not accidental. That it is part of the patriarchy's game of stealing our lives from us.
I know that I will do anything to not let the patriarchy put their hands over our bodies, our work, our strength. To not let them dictate what we can say, what we can reject, and what we can do. But I also know that this society has a debt to all girls that cannot be paid.
Başak Yirmibeşoğlu is a freelance writer and Communication and Design student. She is passionate about journalism. She focuses on art, feminism, and other topics. Her work has appeared in JeJune Magazine, Tint Journal, and DoveTales Journal. She is also an angry feminist and enjoys making creepy collages about her activism. Find her on Instagram and Twitter.
<! -- WIDGET HERE FOR BUY ARCHER -->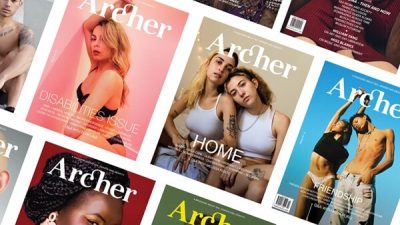 HELP KEEP ARCHER MAGAZINE AFLOAT!