Melbourne's Tasty raid: Learning the history of queer culture and resilience
By: Christina Karantonis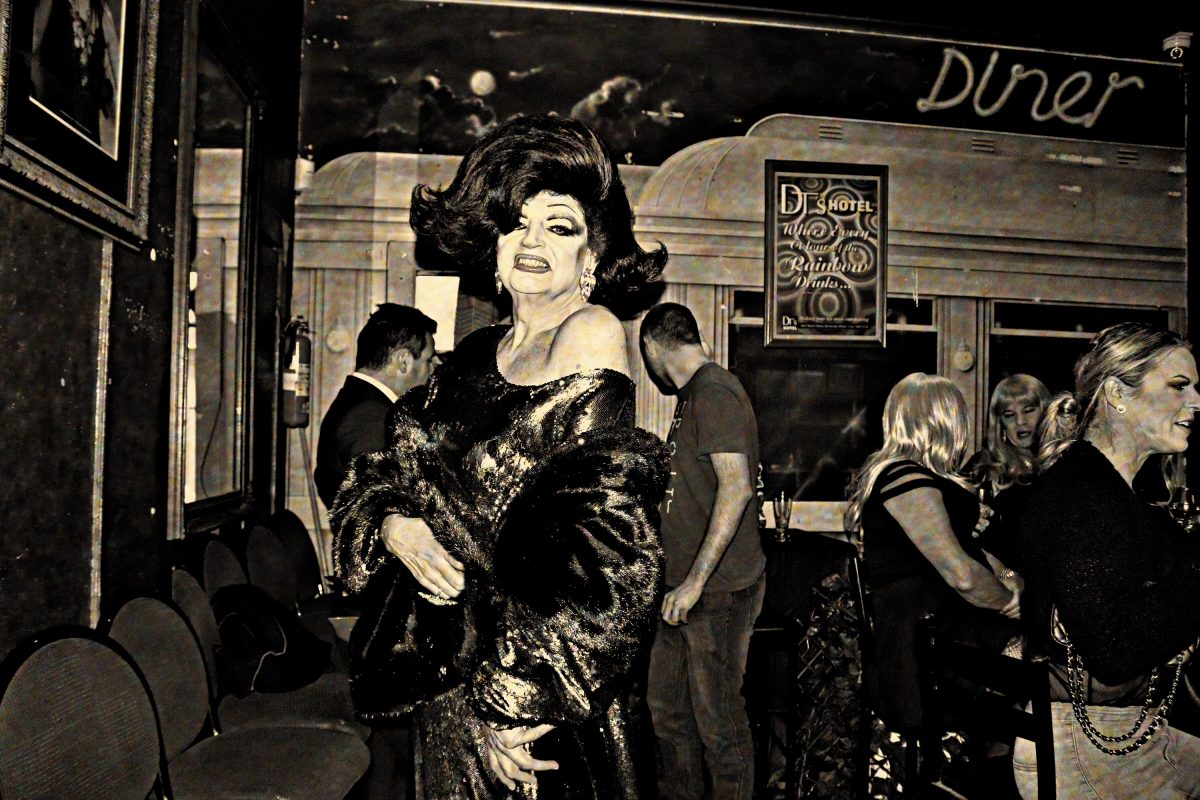 Content warning: This article contains details of police violence and sexual assault.
In early 2018, I'd just experienced my bisexual awakening. It came as a result of immersing myself in several aspects of queer culture, though I didn't realise I was doing so at the time.
For years prior to my awakening, I watched transfixed as an eye-liner donning Gerard Way pranced about on stage. I became obsessed with Natasha Lyonne while watching Orange is the New Black. And I had a slew of intense female friendships that ended in strange bouts of jealousy.
Despite all of this, I still needed some assistance in being introduced to other aspects of queer culture when I first came out as bisexual. So, as a young woman on the precipice of self-discovery, I did what any other 17-year-old would do: I started going to drag shows.
Image: Author's own
Initially, I went to get a taste of Melbourne's underground LGBT scene. But soon I found that I didn't want to just be immersed in it; I wanted to document it. To uncover through photographs not just our history and legacy as queer people, but parts of myself, too.
By day, I was a regular high-school student obsessed with photography. But by night, I was engrossed in a culture of acceptance. Mesmerised by the raw, punk energy that levitated around drag shows and gay bars, I snapped photographs between back-stage smoke breaks and after show drinks.
Over time, my photographs became so much more than a project to me. They reflected different aspects of life – as messy and intense as it is – that converged and mingled to be discovered anew. But it was ultimately with the help of Michael Monty, a family friend and queer elder I partied with and looked up to, that I received my formal introduction into the queer world.
On one of those many nights out, somewhere between the third drag act and fourth round of drinks, Monty suddenly cried out: "Did I ever tell you that I was a part of the Tasty raid?"
The Tasty raid took place against the backdrop of 1990s Melbourne. It was a time of rampant discrimination, homophobia, and violence.
Although homosexuality was declassified as a mental disorder by the World Health Organisation in 1990, male homosexuality was only decriminalised in Tasmania in 1997. In the US it was still illegal for gay and lesbian parents to adopt. Refusing LGBT people service was the norm.
For many, Flinders Lane's Tasty nightclub was one of the only places in which young LGBT people felt like they could belong. The nightclub brought with it a congregation of rebels, outcasts, and outlaws. It was a place for queerness to be embraced and celebrated, without the fear of harassment and violence.
Tasty was a precursor to the underground rave scene 'down under'. In Monty's words, it was very much "through the grapevine" – an endeavour of the pre-Internet era. It was our very own taste of a lifestyle that had, until then, only been seen by many in Melbourne in the likes of Paris is Burning.
As Tasty emerged, so did a slew of other gay nightclubs. Like Tasty, these were discovered by chance, invitation, or word of mouth. They allowed young queer people the chance to connect, experiment, and party. As Monty put it, "The mantra 'Free, Gay and Happy' was echoed by many during this period."
Although police brutality was (and still is) the norm, there was something particularly gory about the raid that occurred on the 7th of August 1994. "What began as a 'drug bust'," Monty informed me grimly, "Became a strip search, a terrorisation, and an act of oppression."
During the Tasty raid, each patron spent hours held up against the club's walls. At all times, they were forced to keep one hand on the wall while holding the other to their head. Then they were barked orders to remove their clothes.
"Those who had substances on them quickly swallowed them," Monty explained. "Other members began to vibrate with fear, or to cry."
Soon after the searches began, Monty was singled out by an officer. The officer violently pushed Monty through the crowd to be searched, shouting to one of the other police officers as he did so to "Do this one real good!"
Monty was taunted while being searched, as were the other patrons. Drag queens and trans women were forcibly stripped and cavity searched. Under the guise of a drug bust, homophobic and hateful police brutalised and terrorised club patrons.
By the end of the Tasty raid, a nightclub filled with queer people had been detained and held up against the building's walls for seven hours.
But Monty fervently reassured me that the patrons fought back. In the aftermath of the raid, activists were quick to mobilise and draw public attention to the incident. "We were not going to be silenced," Monty told me. "Even though there was a media black-out and the internet didn't exist."
Before hearing Monty's story, I'd felt that I was still on the fringes of queer culture. That I was on the outside looking in.
I'd read about Stonewall, watched documentaries about figures like Marsha P. Johnson, and attended Pride. But I hardly knew any other queer people, nor any Australian queer history.
At the beginning of that night out with Monty, it had felt liberating to soak up the energy of a drag show. It was the kind of celebration I felt I'd waited my whole life to come across.
But Monty's story of the Tasty raid was as close to home as it got. That it, too, was a part of the reality of being a queer person. That while the energy of liberation and vitality simmers below the surface of queer culture, danger lurks there too.
I found I was both shocked and delighted to learn about this part of Melbourne's queer history. Shocked by the violence that can run alongside living your truth. And delighted by the resistance, protest, and unabashed vitality of queer people that rises in opposition it.
With closing hour upon us and the last of the drag queens getting ready to leave, Monty and I lingered. Around us the queens took smoke breaks and touched up their mascara. The weight of the story of the Tasty raid sat between us, until Monty broke the silence.
"As a minority it's more difficult to fight battles on your own," he said. "But in a group, there's power."
As an archivist, a queer elder, and a friend, Monty's act of passing on this story at a drag show was something powerful and magical. Despite being separated by a table, we were united in our shared knowledge. It was a small thread in the quilt of queer resistance. But it was enough.
Later, on the long tram ride home with only dawn to keep me company, I reflected on Monty's words. The fire of solidarity, the anger of injustice, and the cool burn of purpose began to kindle deep within me. Together they sparked feelings of resilience and hope.
And with those feelings came the promise of, like the Tasty patrons, never going down without a fight.
Christina Karantonis is an English/Theatre and French Studies graduate at the University of Melbourne. As an artist, activist, and writer, her work intersects with queerness, art, culture, and philosophy. Yes, she is a Taurus.
<! -- WIDGET HERE FOR BUY ARCHER -->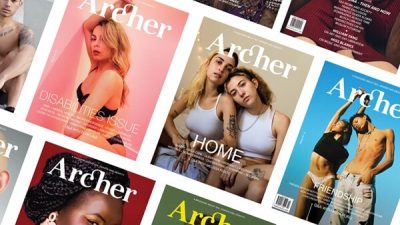 HELP KEEP ARCHER MAGAZINE AFLOAT!