Advice from queer and trans survivors of sexual violence
By: Shaez Mortimer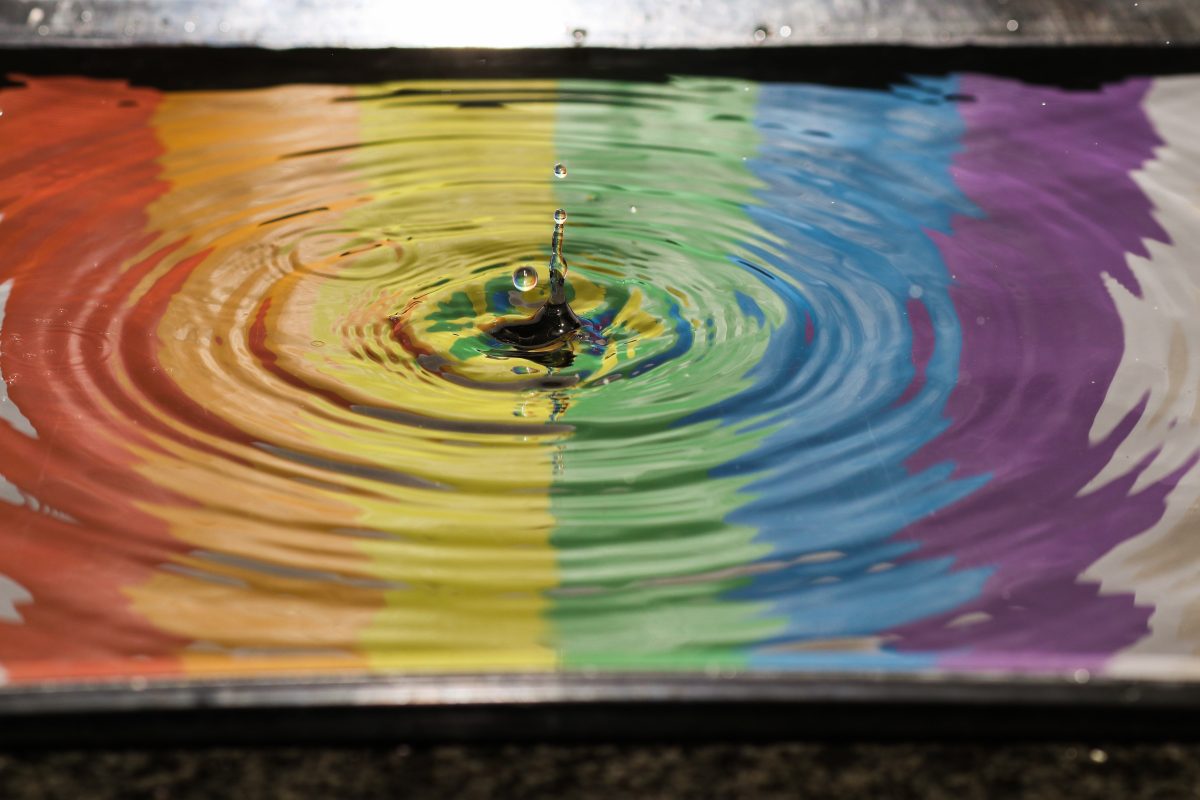 Content warning: This article discusses sexual violence and ways of healing.
Dear Queer Survivor,
I am a queer woman working in research and community work with LGBTQA people who have experienced sexual violence.
I wanted to write to you to share some hope and words of wisdom from a group of queer and trans survivors of sexual violence who were involved in my PhD research.
Recently, I received an email asking if I had any resources to share with a queer survivor who was feeling very isolated, like no one else had been through similar experiences to them.
I am often asked for information and support resources but this request, in particular, struck my heart. I could feel the survivor's frustration, desperation and sadness at not being able to find resources that were relevant to them.
As a survivor myself, I know what it feels like to not see yourself represented in 'mainstream' stories, to not have the language to articulate your experiences (or to explain why they're so hard to talk about) when much of the information about 'gendered violence' assumes that a 'typical' survivor is heterosexual, cisgender, white and without disability.
This single story leaves many survivors out of the picture, feeling as if they don't belong and no one will understand their unique experiences.
There are some great resources for LGBTQA survivors from the USA, and research and resources in this area are growing in Australia. This is a hopeful sign.
However, I know that many queer people who have experienced violence and trauma yearn to know how other queers are surviving, how they are healing and what helps them get through. These stories can be harder to find.
As part of my research, I was fortunate to interview 18 LGBTQA people in Victoria and South Australia who had lived experience of sexual violence. I asked them directly – What would you say to other queer survivors? What advice would you offer them?
So, dear queer survivor, here are some things that other LGBTQA survivors of sexual violence want you to know:
You are not alone:
"I think the advice I would give would be like: somewhere in the world, somewhere in history there has been someone in the exact same situation and is going through the exact same feelings and exact same confusions that come with how much more difficult it seems to be when you're also scared about how your identity is going to be wrapped up in this experience. It's not only that you're not alone, there are people that have experienced the same thing and who have survived this. And they do it by reaching out to friends, and they do it by knowing that they can get help"
-Remi, bisexual/queer non-binary/agender person, they/them.
It is not your fault:
"I would hope that [the survivor] learned that it wasn't their fault and they didn't do anything wrong and that what happened to them was real and they could feel validated in that. And know that the pain that they're feeling is real and legitimate"
-Rory, gay non-binary trans person, they/them.
You deserve support in all facets of your life. If the available formal support systems let you down, that is a structural issue, not your fault for trying to seek help:
"I would hope that people around them treat them with kindness, that they have access to quality resources to help them and that when the resources turn out to be not good quality that somebody will just tell them: 'It is not your fault, it is the system that has failed you'. Somebody to join the dots and just be like, 'Against all of this fuckery the fact that you are still alive is a miracle, well done'."
-Cain, queer trans masculine person, he/him.
Try to be kind to yourself; healing takes time:
"Try and be aware of how you're feeling, who you're feeling with and just keep note of that because you will find the right support, outlet, person for a relationship all that sort of stuff. When you sort of know yourself and what your limits are. So I think it's just that openness with yourself, being observant. Don't doubt yourself"
-Kenai, asexual trans man, he/him.
Connecting with a community can help:
"Seek out communities of people who are like you… it doesn't have to be the 'big queer community', it can be a subset of the queer community, like the gamer community or the choir community, whatever. People who are like you and see you for who you are. That kind of community, people who really see you, that really helps with healing"
-Morgan, queer genderqueer person, she/her.
You have more strength than you know:
"I would say "Stay strong", the world's a shit place at times so you've got to draw on inner strength to get through it. And like you do have inner strength to get through it. Even if it doesn't feel like it most of the time. You've still got it"
-Jack, asexual non-binary trans person, he/they.
Queer and trans people are constantly navigating our way through systems and structures that are not necessarily built for us (or are built to privilege some of us – white, cis, able bodied people – over everyone else).
Our communities, particularly those most marginalised, are incredibly skilled at surviving violence and oppression. Our histories, though often silenced, are a testament to that.
As you well know, dear survivor, sexual violence is a complex and multilayered issue. Sharing stories of queer people surviving and thriving is just one part of the work we need to do. I hope it helps.
With love and solidarity,
Shae
For 24/7 support, contact the National Sexual Assault, Domestic Family Violence Counselling Service on 1800 737 732 or visit 1800respect.org.au. Alternatively, see QLife for counselling support specific to LGBTI people. Here & Now provides resources for trans people who have experienced sexual assault.
Author note: This research has ethics approval from RMIT University Human Research Ethics Committee. Pseudonyms have been used for all participants. Participants in this study were asked about their gender, sexuality and pronouns and had the option to choose their own pseudonym.
Author bio: Shaez Mortimer is a white, cisgender, queer woman currently living on unceded Kaurna land. She is slogging away at a PhD thesis at RMIT University, researching LGBTQA people's experiences of sexual violence. She also works as an LGBTIQA+ Project Officer for a community organisation and is passionate about improving service responses for survivors of violence. You can follow her on Twitter: @ShaewithanEz.
<! -- WIDGET HERE FOR BUY ARCHER -->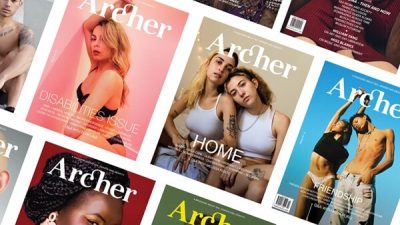 HELP KEEP ARCHER MAGAZINE AFLOAT!