Queering girls' friendships: Beyond the euphemisms
By: Anna Kate Blair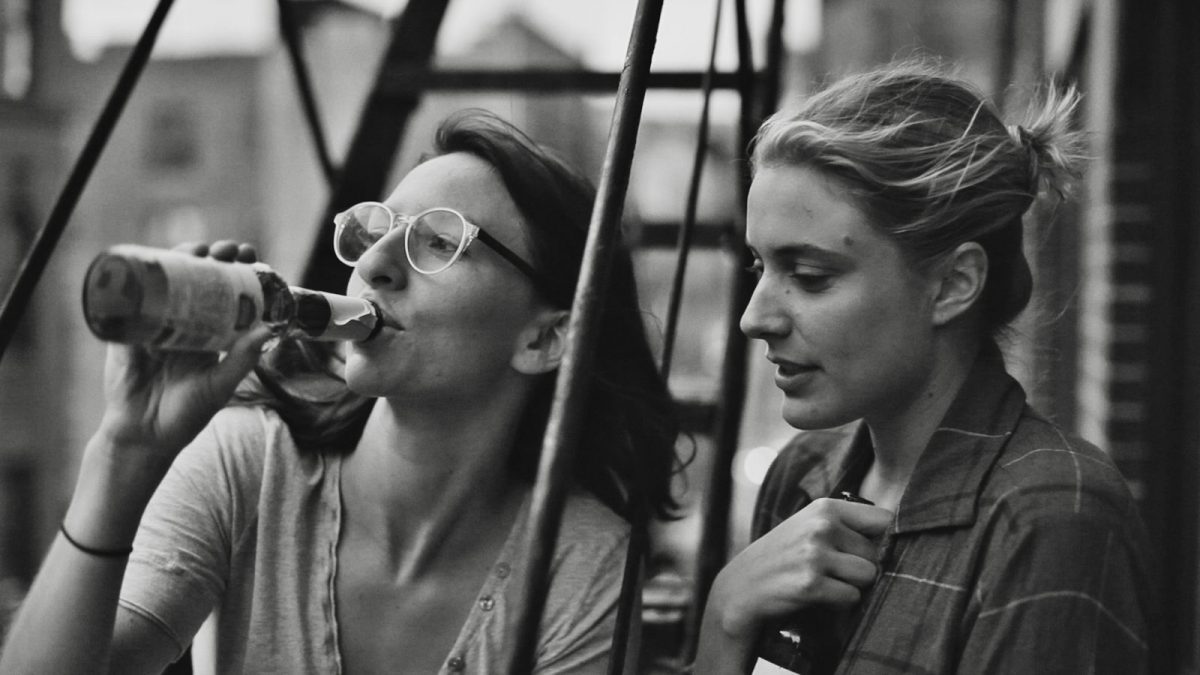 I was twenty-two when my best friend asked me to promise I'd never love my boyfriend more than I loved her. It wasn't hard to promise. I'd met this boyfriend while Sarah and I were fighting. I wouldn't have gone on a second date if we'd been speaking. I would have favoured Sarah's critical observations over the intrigues of an almost-stranger.
I spent, usually, three nights a week with Sarah and two nights with my boyfriend.
Sarah and I had met, at twenty, inside an art installation. She'd asked a question; I'd answered it. In a classroom, after that, our eyes met and we both smiled. We had coffee, later, and split the cost of a ladybug raincoat.
"Now we'll have to be friends," Sarah said, and we were.
I, too, read descriptions of friendships between women and think: sounds gay. It's a form of reparative reading, a reaction against a world in which "girlfriend" can be platonic and "friend" can be a euphemism. It's a form of connection with others, a light-hearted joke.
It's also, often, just true.
I delight in reading friendships as romances, but I wonder what we're projecting and neglecting when we make this translation. It's possible to be enmeshed without being in love. I want to argue in favour of nuance.
The film When Harry Met Sally isn't responsible for the idea that sexuality makes friendship impossible, but it offers the most famous articulation.
"Men and women can't be friends," says Harry. "The sex part always gets in the way."
If this is true, though, those whose attractions aren't limited by gender are doomed to loneliness.
I told a friend this, once, at a party, and she didn't reply, just gazed at the dance floor. I wondered if I'd made her uncomfortable, if the acknowledgement that I might desire anybody made me a little less safe.
I've always envied the physical ease that straight women have with one another. It must be easier to rest your head on somebody's shoulder when you're not afraid they'll misinterpret it.
It's common, as a queer woman, to worry that you're a threat.
It could be that friendship itself is something queer, pushing against a superficial binary. Jacques Derrida, Adrienne Rich and Michel Foucault have all theorised variations on this argument. If these arguments stay academic, it might be because the possibility of queerness that challenges established categories remains frightening.
If friendship is romantic, it's harder to compartmentalise queerness, to mark it as 'other.'
I was convinced, until recently, that Frances Ha was a story of unrequited love. Frances and Sophie, the film's central characters, are compared to an old married couple. Benji, Frances's flatmate, at one point, makes the same comparison about Frances and himself, and Frances mentions Sophie.
"But Sophie's a girl and you're both straight," replies Benji.
This suggests that Frances and Sophie occupy a society in which queerness is acceptable, that their heterosexuality is genuine. Benji's comment seems to explain why Frances isn't pursuing Sophie. But there's an obvious follow-up question, to me: if Frances is this attached to Sophie, yelling at her boyfriend, crying in the bathtub, is she really straight? Benji's reminder of Frances's heterosexuality seems defensive, demonstrating an uncertainty that's echoed, at least, in this viewer. The question hovers, unasked, allowing audiences to answer. 
Frances Ha is entrancing precisely because it closes this distance between friendship and romance. The impulse to defend an interpretation reflects the comfort of classification, which allows us to shore up our queer identities or protect our friendships from the threat of desire.
I don't remember when either Sarah or I realised that we were bisexual. Sarah was the gender studies student, but I went to her lectures, did the readings, took her thoughts and stretched them. It felt, in turn, as if Sarah took my desires and acted upon them. I was theory; she was practice.
I felt as if bisexuality was a luxury that came with Sarah's beauty, as if women were people that I didn't deserve. I never allowed myself desire, refusing to want anybody before they showed that they wanted me. I'd had no evidence that Sarah was attracted to me, so I didn't give myself permission to consider how I might feel about her, using abstraction as a sort of armour. I didn't want to face the questions beneath the surface: if I was Sarah's favourite person and yet she didn't want to sleep with me, was I not beautiful enough for her? If I was not beautiful enough for Sarah, who already liked me, would I be beautiful enough for anyone?
I remembered, once, that Sarah had been strangely furious when I'd kissed a girl, accusing me of wanting male attention, and then condescending, cooing that it was my queer awakening.
I resisted her attempts to decide my narrative, to take ownership of my desires, by staying quiet.
When I moved overseas, I didn't know how to signal my sexuality. I was frustrated when women didn't desire me, and when dating men provoked the wrong conclusions. I appreciated my earlier friendships, the ones that unfolded through a love of Judith Butler and dedication to costume parties, as spaces for queerness independent of sexual activity, for jokes and observations that weren't reshaped for heterosexual sensibilities, as a tether to myself.
I felt as if my new friends, apparently straight, saw me without context.
I felt, perhaps, that Sarah was my context.
Ness, in Laura McPhee-Browne's debut novel, Cherry Beach, knows that her best friend, Hetty, doesn't return her desire. The book's central question is how the pair might survive the shift away from one another. I felt, when I first read it, that Cherry Beach was almost a picture of my relationship with Sarah. I realised, on my second reading, that Hetty was not like Sarah, but I still identified with Ness.
Ness sees herself as less entrancing than Hetty, while the novel's progression reveals that she is stronger, damaged only – and not too deeply – by her lack of confidence. I, like Ness, saw myself more clearly when I distanced myself from Sarah. I loved the book because it spoke to the complexity of friendship; desire wasn't the answer to a question, but a gateway to greater introspection.
"We had lived the same life differently," Ness notes, toward the end of Cherry Beach.
We learn, as we grow older, that a friend can be close and yet obscured by our projections, that parallel experiences are processed in different ways. We learn that we are specific, that people aren't comparable at all. I'd seen this in my own life and I read it in Cherry Beach.
I fell out of touch with Sarah gradually. She wouldn't reply to emails for months and then when I visited she'd beg me to cancel all my plans and stay with her, saying she'd missed me too much to contact me. It was probably true, so I forgave her, but the speed at which Sarah moved between absence and intimacy left me disoriented. She asked me to promise, after years of absence, that she was still my best friend, and I had to say that I couldn't.
It would be easier without the pressure to assess, to label things as platonic friendship or sublimated desire. I thought, last time I saw her, that Sarah was beautiful, but she felt too familiar. I couldn't imagine desiring her because there were too many other things between us.
We use stories of people we've loved to confirm our identities, to create continuity between past and present, but when we ask for conclusions we flatten history, selecting evidence to fit an interpretation. I don't know what I wanted, at twenty.
It's possible, I hope, to stay uncertain.
Anna Kate Blair is a writer from Aotearoa. Her work has recently appeared in Reckoning, Lucy Writers' Project, Meanjin and RILKING. She currently lives and works on the land of the Boon Wurrung people, of which sovereignty was never ceded.
<! -- WIDGET HERE FOR BUY ARCHER -->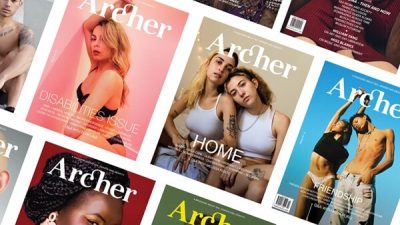 HELP KEEP ARCHER MAGAZINE AFLOAT!