Queerness and science: Moving beyond the binary
By: Sophia Frentz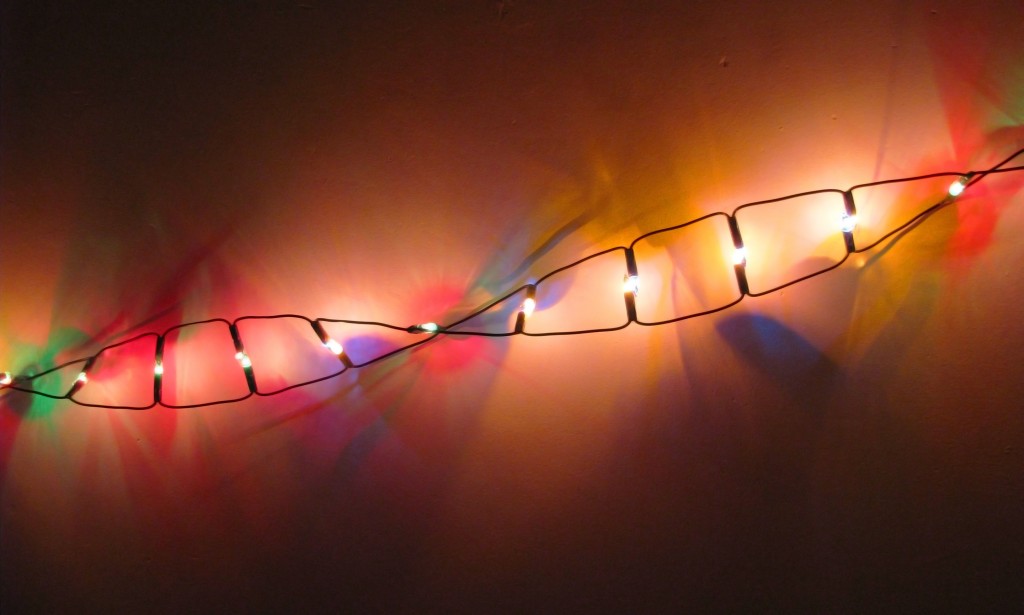 When I was in my first year of University, a friend sent me a link to scientific paper about female mice that exhibited 'male-like' sexual behaviour. His comment was something along the lines of 'well, now this explains you!"
A few years later, the first genome-wide study of male sexual orientation came out. It fascinated the people around me. I squirmed at being indirectly a subject of these studies, and bothered that even in studies looking specifically at sexuality I was excluded. As a bisexual genderqueer geneticist, there's not very much solid evidence I exist at all. The search for a 'gay gene', the cissexism and bisexual erasure, and the desire to crystallise fluid identities has all lead to a jarring discomfort that needs to be examined.
The search for a genetic reason for non-heterosexuality has been going on since before I was born. There have been a few "promising" leads, studies seem to lack the input of anyone from the communities they investigate. Measures have used as diverse as "have you ever had a same-sex sexual encounter" to "who do you fantasise about" to the Kinsey scale – a 0 – 6 scale of sexuality (0 being exclusive attraction to members of the opposite sex, and 6 exclusive same-sex attraction).
The issue with the Kinsey scale and non-binary identities aside, the unifying factor of these studies is that I – and all other bisexuals – don't exist. A study in 2000 on over four thousand Australian twins grouped everyone with a Kinsey score of two or more together. This means that almost everyone who experienced attraction to multiple genders was "non-heterosexual" in the study or, in the press coverage, "gay". Other studies have excluded multiple gender attraction entirely, accepting only people with a Kinsey score of 0 or 6. All assume that sexuality is stagnant throughout your life.
Most studies into the genetics of non-heterosexuality look only at strictly gay men. Women are rare, and non-binary people might as well be invisible to science.
It's easy to want to turn sexuality into a binary variable – gay, not-gay, straight, not-straight, attracted to males or females. Good science isn't about what's easy. Oversimplifying is lazy, and contributes to the erasure of already-marginalised groups. It means every new paper I hear about that's doing research into sexuality only applies to cis, gay men – none of which are categories I fit into. It feeds into the narratives that you can only be straight or gay, that there are only men and women, and every other harmful binary that it is a constant battle to dismantle.
I'm curious about the search for the "gay gene" – I became a scientist because I'm curious about how genetics and our environment interact to create the living, breathing humans we are. But none of this research has been about me and worse, many of them actively exclude or erase me.
Science appears straight. Your personal life is further removed than in most other professions, and being queer is very strictly "personal life". Perhaps this is why initial searches for a genetic cause of being gay looked for a single gene, whereas if you actually asked a member of the LGBT community they'd be able to tell you that sexuality and gender are both on a spectrum, not a binary attribute.
My queerness is most invisible in science. It's strange when you consider the amount of effort and money that goes into researching sexuality, gender identity, and sexual development. But the overwhelming feeling is that being out immediately puts me in the category of subject, rather than scientist.
As scientists, we want to pin the world down. We want to be able to explain why things happened, how they happened, and exactly what stages they passed through. The fluidity of sexuality and gender identities don't lend themselves to the crystallisation scientific research craves. By ignoring this, research serves to alienate not only those who fall between the binary, but also queer people who exist in the scientific world.
Sophia Frentz is a PhD student at the University of Melbourne in Genetics, investigating potential treatments for mitochondrial disorders. She's bisexual, genderqueer, doesn't mind what pronouns you use, and despite a degree in Genetics is very certain that we're more than the sum of our genes. She's written for Young Australian Skeptics, Lateral Magazine, and The Conversation.
<! -- WIDGET HERE FOR BUY ARCHER -->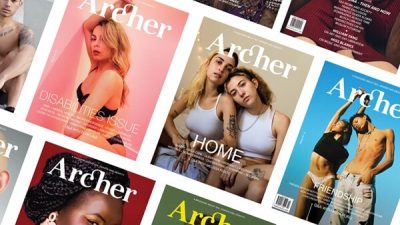 HELP KEEP ARCHER MAGAZINE AFLOAT!