School's out: Catholic schools and the Sex Discrimination Act
By: Eliza Berlage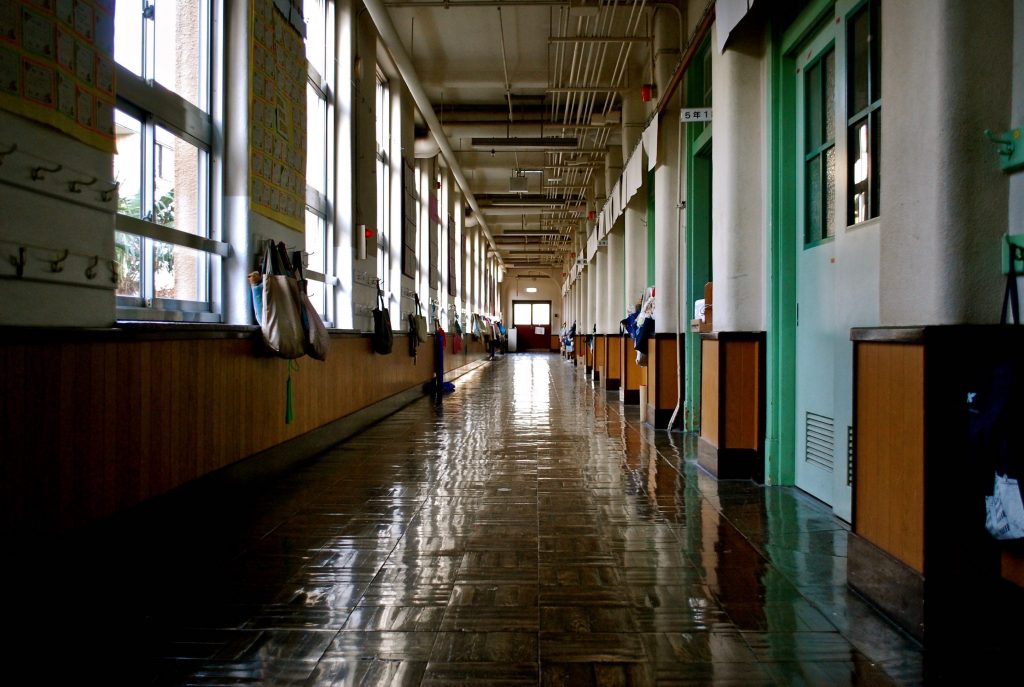 It's been ten years since I finished school. A decade since I definitively declared "School's out for summer, school's out forever". Between that day, the beginning of the rest of my life, and now, I came out.
Returning to my Catholic high school in Sydney's inner west to see what had changed, I expected better facilities, but I didn't anticipate an attitudinal shift.
Since leaving my old stomping ground, it's gone from a small predominantly all-girls school (up until the senior years) to a huge, completely co-ed college.
I asked a teacher, who was there when I was a student and still remains, whether this development affected the safety and confidence of LGBT+ students. She told me while not many students were out, those who seemed as though they may not be straight were "protected" by their peers. She said the tight-knit school community of my time had grown both in size and in its ability to embrace, and celebrate diversity.
Of the 80 or so students in my class of 2008, about ten have come out since graduation. Some contested estimates put the number of LGBT+ Australians (closeted and out) at around 10%, so that means my cohort is somewhat representative of that shaky statistic.
So why did we wait until leaving the school gate to stop being straight?
For me, coming out as bisexual was accepting that I'll never really belong. I was an outsider at school. I remain an outsider in the so-called LGBT+ community.
Bi-erasure and heteronormativity means I didn't understand that a femme presenting person who had only dated men was anything other than straight. It wasn't until I attended a Network of Women Students Australia (NOWSA) conference that I met women and non-binary people who shared my experience and gave me the support and confidence to come out.
Through a social media call out, I learnt about the myriad of experiences LGBT+ people have had as students at religious schools. Most of them weren't out at school. Some were fortunate to have a school where they could thrive in their identity, but a few saw bullying and violence that disheartened them.
Then there were those who were told by their school they could stay in the closet or they could change schools.
The ability for religious schools to expel or not enrol LGBT+ students as a result of protections in the Sex Discrimination Act was not widely known until late last year, when information appeared in a leak from the Ruddock religious freedom review. The review, commissioned by Malcolm Turnbull to appease the religious right during debate about marriage equality, has so far assisted in drawing ire to current problematic laws.
In the lead up to the Wentworth byelection Prime minister Scott Morrison committed to reforming the legislation as a matter of urgency to create certainty. But the matter was then sidelined until more discussions in December resulted in an impasse due to controversial amendments that could entrench discrimination.
A Coalition-majority Senate committee report referred to a bill to amend the Sex Discrimination act to end the exemptions for religious schools as "flawed" and referred it to the Australian Law Reform Commission.
This is not even using LGBT+ lives as political footballs, it's leaving them on the bench indefinitely.
The Coalition has now been returned to government after falsely claiming credit for passing marriage equality while having done nothing to protect LGBT+ students and teachers from discrimination.
Morrison has made much of "the promise of Australia". "An Australia where you are accepted and acknowledged, regardless of your age, your ethnicity, your religion, your gender, your sexuality, your level of ability, or your wealth or your income … A country where your children get the best possible start in life; a great education and can grow up safe."
But these are just words.
Gen Z (or post-millennials) are coming of age at a time of radical LGBT+ representation. With politicians proposing to their same-sex partner in parliament and celebrities coming out on social media there is a significant ability to see what one can be. Yet the government is knuckle-dragging on legislation that would enshrine protections for students with diverse sex and gender identities, as well as their teachers.
Recently, an independent Catholic school in Sydney supported a transgender teenager through therapy. Eventually the student was assisted to start at another school, a co-ed one, with their new name.
I'm told the teachers felt a moral and ethical duty to assist this student. Not only because it is the Christian way, but also because gender dysphoria is categorised as a disability – to overlook such needs is to contravene Catholic schools' anti-disability discrimination policy.
There are about 1730 Catholic schools in Australia, educating around 760,000 students across the country. The media director at Catholic schools New South Wales, the state where I grew up, told me that despite legal protections for these schools to do so, both students and teachers shouldn't be expelled or fired on the basis of their sexuality or gender. He explained that decisions about policies on sex and gender education and anti-bullying programs are decided by each school's own principal. But the legislation remains, and programs like Safe Schools remain demonised.
This time ten years ago I had graduated from high school. I was bisexual then – even if I didn't know. It would have made for a pretty cool ten-year-reunion to know that at my school, and all schools, LGBT students and teachers were protected from discrimination.
But reunions are usually disappointing, right?
Eliza Berlage is a journalist and podcast producer with a background in sociology. She tweets @verbaliza
<! -- WIDGET HERE FOR BUY ARCHER -->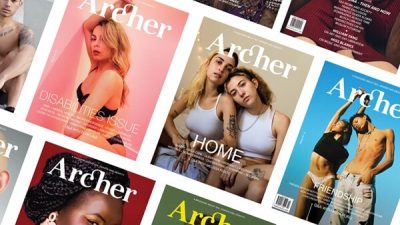 HELP KEEP ARCHER MAGAZINE AFLOAT!