Queer dating in rural America: Inexperience and isolation
By: Bret Serbin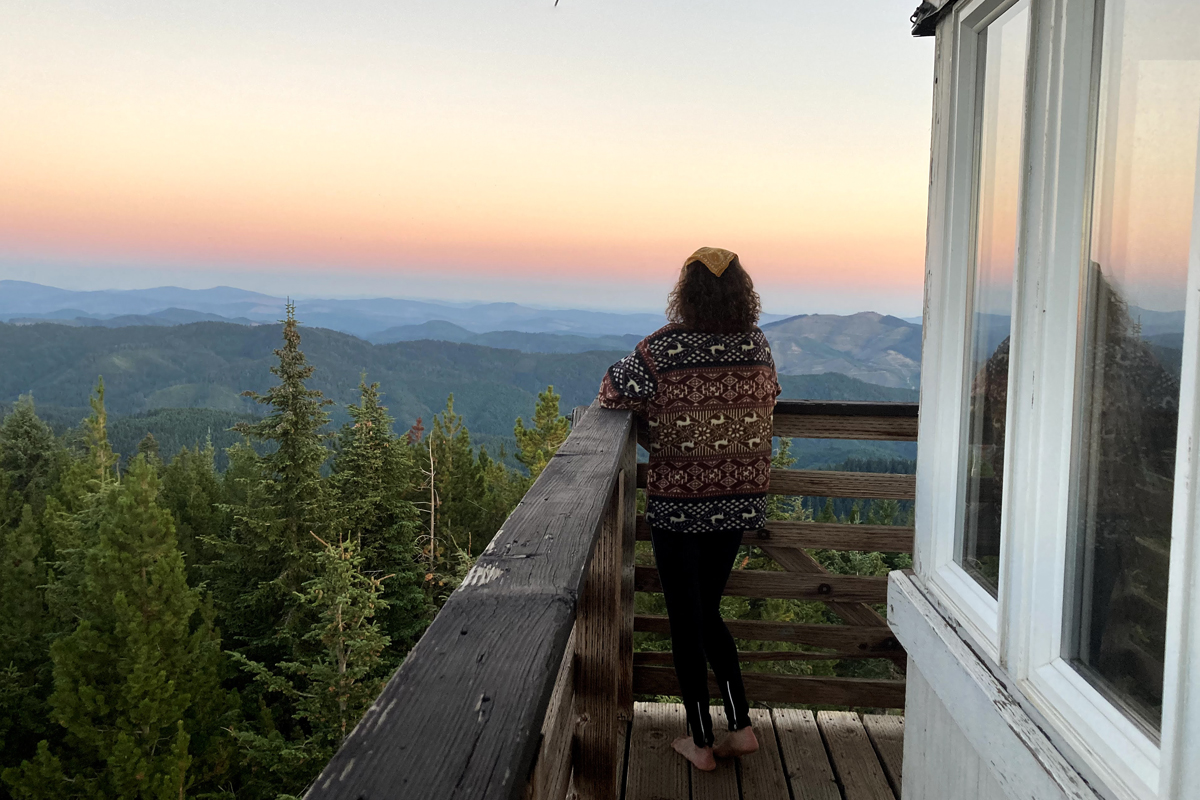 "It must have been hard coming out here," an out-of-town friend observed as we walked through downtown Missoula, Montana.
I wasn't sure if he meant the physical journey I'd made, thousands of miles away from here, or my gradual embrace of my sexuality shortly after the move. I considered his words as I explained what he should expect from a scoop of huckleberry ice cream, the pale purple flavour ubiquitous in our isolated region.
It was hard, I agreed internally, but not just for the reasons he imagined. 
Image: Taken by author
I knew my friend would relish in the story about the rock thrown through the window of a bookstore that dared display a rainbow flag the previous June. I could tell he'd get a kick out of the eye-catching religious billboards that dotted the highways, with their cartoonish flames and premonitions of hyperbolic damnation.
I was sure he'd be horrified if I told him about the time my car was vandalised down the street from my former partner's house. I even thought about pulling up a photo of my Honda slathered with mustard, adorned with a slur-riddled note telling me to go home.
It would be easy to agree with him that coming out here was tough. But to do so would only tell half the story of the struggles I'd faced as a queer woman in the American West. It would leave out the reality of what I'd encountered inside the community, among the very women who snickered at the billboards and wrung their hands over the mustard-flinging menace.
I didn't know how to articulate the confusion I felt with my very first partner, right after the joy of sensing her lips on my neck and my hands in her short hair.
"I just love women so much," she explained as we lay side-by-side on my bed. We were staring at my tapestry of a shimmering mountain lake. Her statement felt like an accusation; I'd asked that we pause our escalating intimacy just moments earlier. I couldn't help comparing her ardent affection to my clumsy attempt to replicate it.
I simmered with shame, regretting disclosing to her my non-existent history with women. When I asked her to stay the night, she declined.
Months later, I allowed myself to feel excited again when I met someone new. Her hair was long, blonde and feminine, belying the forward masculinity that attracted me to her. After my first failed encounter, I'd grown adamant about confessing my meagre experience. At first, she didn't seem to mind.
I was delighted when she placed a hand on my leg during our first date. She cooked me meals, ogled my outfits and texted me salaciously about all the things she wanted to do with me. But when I sent her an innocent photo of a cabin, things soured. 
"I thought I saw a man's wallet," she texted me.
I double-tapped the screen in order to zoom in on the infinitesimal detail she had somehow uncovered. There, I saw a brown leather wallet sitting on the bed. Just like the manly name Bret, the wallet belonged to me. I wanted to explain this to my partner, and remind her – with her equally ambiguous name – about the perils of making assumptions based on gender.
I could sense her suspicion, feeling as though she was sniffing out a supposed sign of my 'fragile' commitment to queerness. She was an out-and-out lesbian, comfortably defiant in her repudiation of heteronormativity. I was a bumbling, label-less woman without an explanation that would suffice for my partner. So I didn't bother trying to offer one.
I finally thought I had things figured out when, one weekend with a new partner, I was sitting in a fire tower lookout high above an Idaho national forest. The two-day stay was idyllic: full of Beatles songs strummed on her ukulele and my favourite amber ales pulled from the cooler she had packed just for me. 
At the end of the weekend, we opened up the guest book, and she insisted on detailing our intimate exploits in the secluded cabin 40 feet off the ground. As a naturally private person with a scorn for PDA, I shrunk away from the proposition. 
"Are you embarrassed?" she demanded.
I was embarrassed, but not for the reasons she believed. None of my excuses satisfied her though, and we did wind up signing our names below a very raunchy entry. But it wasn't enough to appease her. Without giving a reason, she called me that week to say goodbye. Her questions about my embarrassment rang in my head long after the phone call ended. 
After this, I saw each of my former flames often: at the sandwich shop where one of them worked, or by the share-house where another lived. In the small, rural communities throughout Montana and the American West, there's no avoiding your past. I was constantly reminded of their judgement and their rejection. 
Despite the tight web of connections in our little neighbourhood, I felt isolated. Instead of finding exploration and community in queerness, I felt pressure and divisiveness around me.
My visiting friend listened with concern as he devoured his huckleberry ice cream. He asked hesitantly: "Why do you stay?"
I sat there, thinking about what it might be like to lower my dating profile radius below 100 miles. I wondered how it would be, to go into work without older colleagues asking me if I'd met the man of my dreams, or to perhaps have a single gay bar within a 10-hour drive. 
But then I also thought about the time I was walking along the shore of Lake McDonald at Glacier National Park. My father marvelled at the beauty of the scenery and suggested I think about holding my future wedding there.
"Think about meeting your groom here," he said, gazing over the clear water with its mountainous backdrop. "Or your bride."
I knew, like the glaciers that carved the deep recesses of the lake, that I would keep trying to carve out a place for myself in the American West.
Bret is a journalist in Montana. Her nonfiction has been featured in Deep Wild Journal, Bi Women Quarterly and Decolonial Passage. She graduated from Swarthmore College with a degree in English. She's originally from Pittsburgh, Pennsylvania. 
<! -- WIDGET HERE FOR BUY ARCHER -->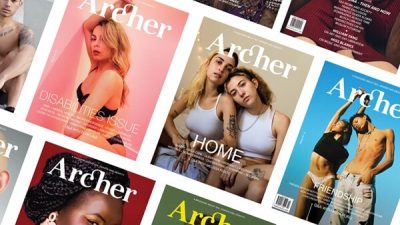 HELP KEEP ARCHER MAGAZINE AFLOAT!