Domination during isolation: The power in submission
By: Farrah Gray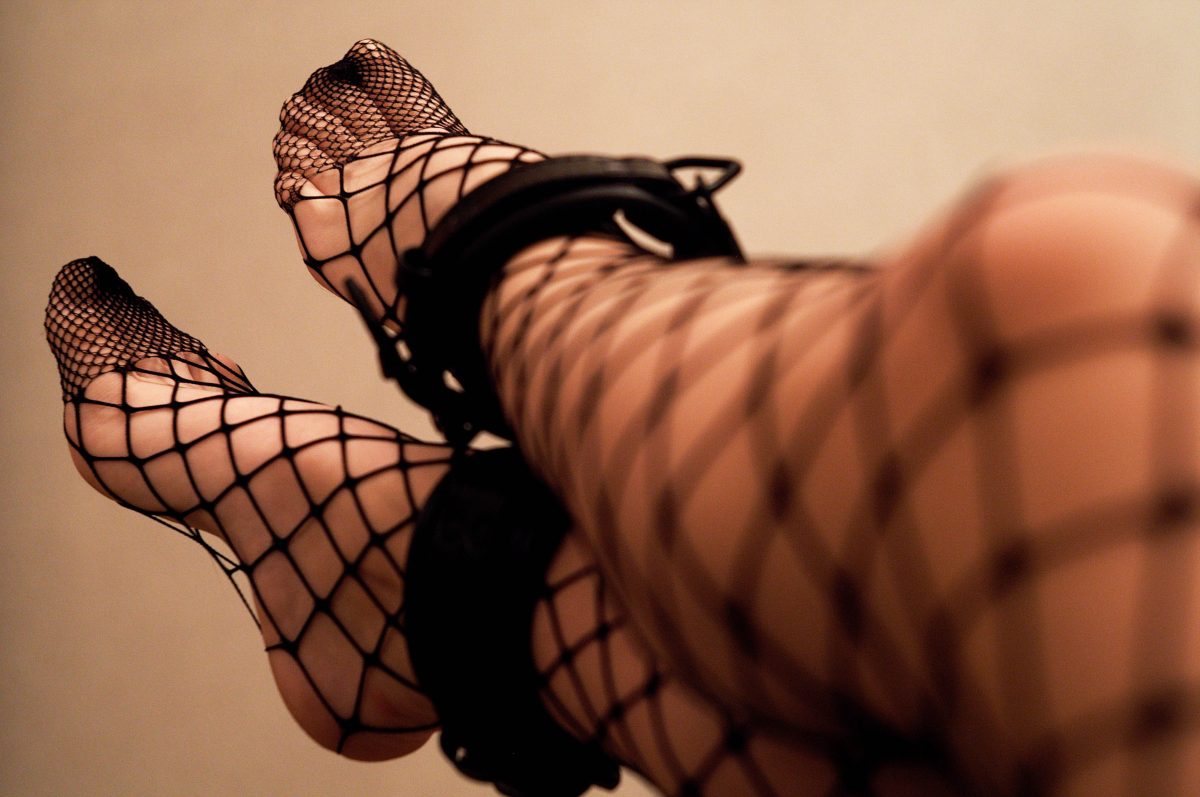 My phone buzzes at 5:30 in the morning. I'm not usually awake right now, but I know that he is. Total Type A personality; figures.
"Good Morning, Daddy's little kitten".
Slight cringe. Will I ever be okay with playing the role of "Daddy's little anything?" This is the sex-paradox; things that your brain will fully embrace whenever you're feeling horny, and then sweep away into a societally-conditioned shame-corner during business hours. I never thought that I would be someone who would enjoy playing at a faux Oedipus complex, but hey, here we are.
It started during a steamy exchange when the utterance "Can you cum for Daddy?" was thrown into the air.
Long story short – yes, I definitely could. The afterglow that evening was tinged with embarrassment and some deep introspection.
Society paints people who like a little Daddy action in the bedroom as needy, and powerless -with deep rooted psychological father issues, and a constant need for attention.
It's played up problematically in mainstream porn, tending to infantilise and disempower the 'Daddy' utterer.
So there's me, foghorn of ethical porn, and all things equality, feeling misguided guilt about getting her rocks off over some harmless authority play. No one (I haven't undertaken the study, but I'd bet on the majority) is thinking about their actual father figure when using the term 'Daddy' during sex.
It's about the consensual 'giving up' of power. Personally, it frees my mind up to focus on other things like the sometimes illusive (for those of us with vulvas) orgasm game.
Back to him. He's older, we met on a dating app and there was an intense connection, and I wasn't really looking for anything long term.
Our first date was three hours of sex-eyes over drinks. He was both warm and intimidating. We had intense schedules and needed to wrap up the chemistry check. Rough second date plans were made and we bid farewell.
Cue the plan-shattering global pandemic. We kept up the texting, and things continued to turn towards the nefarious. He revealed that he'd had a lot of experience with BDSM and was quite dominant in bed.
My interest was piqued. Turns out, he'd had prior experience in long distance dom/sub relationships. Thinking back to my limited power-play experiences with previous sexual partners, I decided that this was good way to experiment.
We talked boundaries, extensively. He went second and mentioned that he drew the line at 'shaving heads and giving tattoos (!!!)'. With my naivety on show, I realised mine probably needed to be a little more detailed than 'not too much degradation and no permanent self-harm'.
He asked about mental health issues or past trauma that may impact sessions. We agreed that any photos were to be shared over Snapchat. Just like that, we were in business. I wasn't quite comfortable with phone calls just yet, so our correspondence remained over text.
"Tell me how you cum, tell me every detail."
He instructed me to give myself an orgasm and come back to him with the specifics. The near-novella text that I replied with included angles, penetration, speed, thoughts, time – I made sure I was thorough.
"Excellent work, Kitten. Now you can't cum again until Daddy tells you to."
As my eyes read over his message, I inhaled sharply. My skin flushed, and I felt warmth crawl over my body. This was hot.
He instructed me to send him photos of outfits, so he could choose what I was going to wear.
I was to say 'good morning' and 'good night' to him by sending him a photo of me kneeling on the ground in my underwear with "legs slightly apart, feet under your ass, chest out."
The external control was quite grounding in the new routine-less world; he often would check if I had eaten, or if I was keeping up with other work.
"Daddy needs you to study, you're doing this for him."
I discovered a weird sense of power in being submissive. You're telling me what to do, but only because I'm allowing you to – I could shatter this illusion at any point.
Once, I forgot to say goodnight. After checking that the reason wasn't dire, I experienced my first 'punishment'. He had me write "I promise to be a good girl for Daddy." And look at it while spanking myself.
Look, I'm not adverse to a little spanking. However, spanking oneself felt a bit redundant. After we finished, he spent time asking me how I was feeling, what I was thinking, telling me that I was safe. I felt fine, but I appreciated the aftercare, a vital BDSM step for both submissive and dominant players.
I decided to wrap up my experiment after about a week. While it was fun pushing my boundaries and dipping my toes into a bit of kink, being a lifestyle submissive takes a lot of work. Daddy completely understood, and told me if I ever wanted to come back, even just for a chat, that I'd "always be his kitten".
Who knows, maybe I'll try out an in-person play session post-pandemic, see how our chemistry really intermingles –however, I think that in general, online submission isn't really for me. I'll save the experimentation for future, in person, boudoir encounters.
Farrah is an anthropology student, artist, and writer based in Melbourne. 
<! -- WIDGET HERE FOR BUY ARCHER -->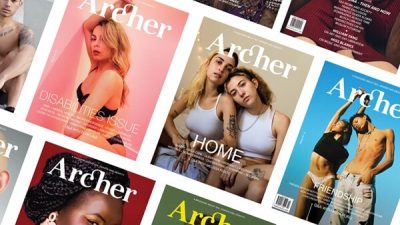 HELP KEEP ARCHER MAGAZINE AFLOAT!