Gay rape fantasies: What do our kinks say about us?
By: Brodie Turner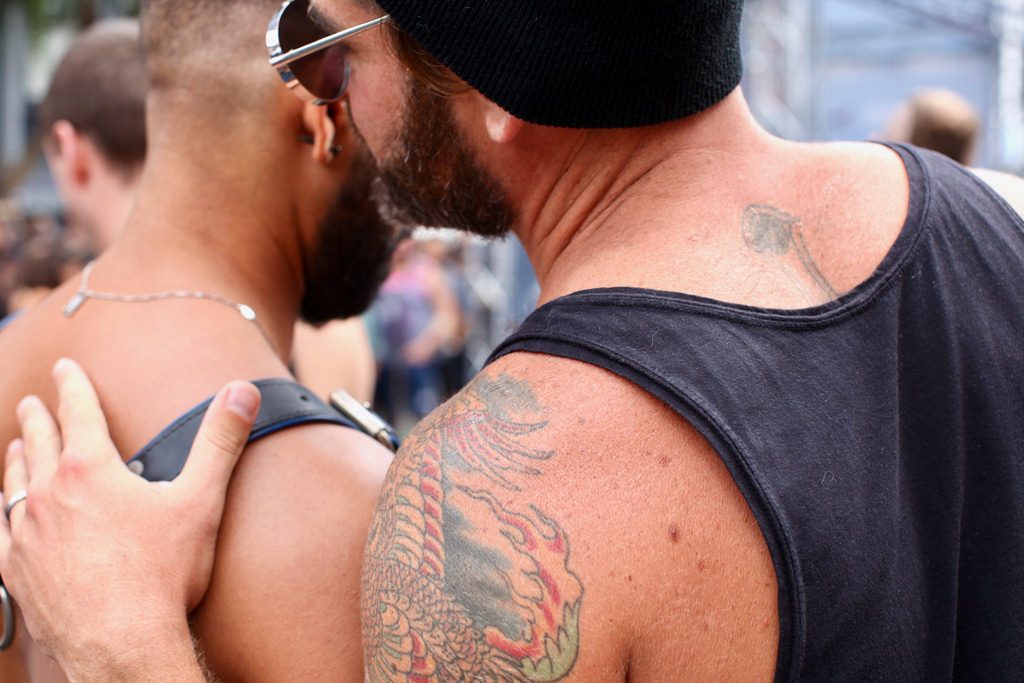 content warning: this article discusses rape and sexual trauma.
I remember trying to work out how he made the typo. "I want to rape your cock with my hole." How could he make such an error? He wasn't to know how triggering that statement would be to me, so I bit back angst to calmly respond with, "as someone who has been raped, I'm not sure I'm into that idea." I think I threw in a sweaty-brow-laugh emoji to take the edge off, but nonetheless I was instantly blocked.
Several occasions followed of being flirted at with lines like "I don't want your consent" and "I want to rape your mouth so bad", to which I'd always respond that some people might be upset by that and then I'd get blocked. Eventually, I spoke to a friend who told me this language has become par for the course, and I shouldn't be too worried or take it too personally. Apparently rape has become shorthand for rough sex and kinks around safety and denial.
I suppose that's reasonable. Very rarely is sex between LGBTQI people depicted as consensual, if at all, in mainstream content. I'm afraid even the argument for films like Call Me By Your Name can be brooked by the fact the sexual engagement depicted is statutory rape and assault. Love, Simon is off to a good start. At least it's a far cry from Mysterious Skin, 13 Reasons Why, Annabel, Priscilla Queen of the Desert, Brokeback Mountain and Perks of Being a Wallflower to name a few.
Having no representation in sexual education during adolescence, and nothing to model behaviour from besides straight sex, my first understandings of sex, like many queer people, was in the world of pornography. I discovered that when the consent between porn actors happens off camera, we as viewers aren't exposed to that process.
All we see is the squirming and screaming, and then sometimes if you scrub to the end there's an epilogue from the performer assuring people that they had fun. And what do we learn? To equate eroticism of flesh with the fears of abuse. What is the difference between a "no" in play, and a "no" in pain? What about the difference between a moan of pleasure, and a moan of pressure?
I don't believe men want to rape me like they say they do. I don't believe men want me to rape them like they say they do. I believe as a community we might have been manipulated into being aroused by the prospect of being taken by force. To the point where our arousal is realer than our concern for what that means for the safety and mental health of all parties.
Consent has been withheld from our community at large. When we aren't ever taught about it, in school or at home. When what we are taught is a sense of sexual safety that is defensive and not proactive. When we masturbate to sex scenes that don't involve consent, or checking in, or compassion. When our sex is silenced in a way that heterosexuality is not, on platforms where heterosexual sex is made explicit. When we don't tell each other during sex what feels good and what doesn't because we're afraid of rejection or embarrassment, or simply because we've never been given language for that kind of vulnerability.
When it happened to me the second time, it was because I was afraid that saying "no" would make him mad and because I'd convinced him to come over.
So when you say you want to rape me, and my response is "been there, done that", there's no need to make me feel more broken by blocking me because you're embarrassed or angry. Think about what it is you really want, and ask for that, because when it comes to intimacy and sex, I believe you have a right to genuinely ask for what you want. If the person or people you're with wants something else, then you can break new ground mutually with mind and body.
I don't know how this space and this phenomenon is navigated in the lesbian, bi, transgender, pan, intersex or kink communities. All I know is that rape and sexual assault in the gay community should not be elements we encourage or take lightly. They are tools of our oppression and toxic components of human nature and we are slowly awakening to how entrenched they have become.
As people whose sexuality is the key to our persecution, it is up to us to liberate each other, reclaim the right for sex to be a safe and sensational experience for everyone. No one is safe until all of us are safe.
Brodie Turner is an emerging writer, performer and advocate for confronting sexual violence in queer and artistic communities. Co-creator of one-human show Burlesque by Force which is due to return to Melbourne later this year, and currently completing a Masters thesis on sexual harassment in the creative industries. @brodiewrote.
<! -- WIDGET HERE FOR BUY ARCHER -->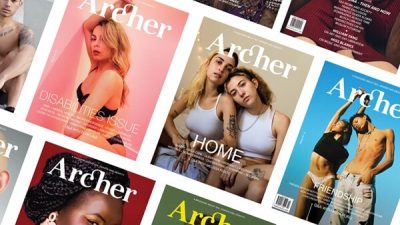 HELP KEEP ARCHER MAGAZINE AFLOAT!