Consent violations and kink: No means no
By: Alyssa Kitt Hanley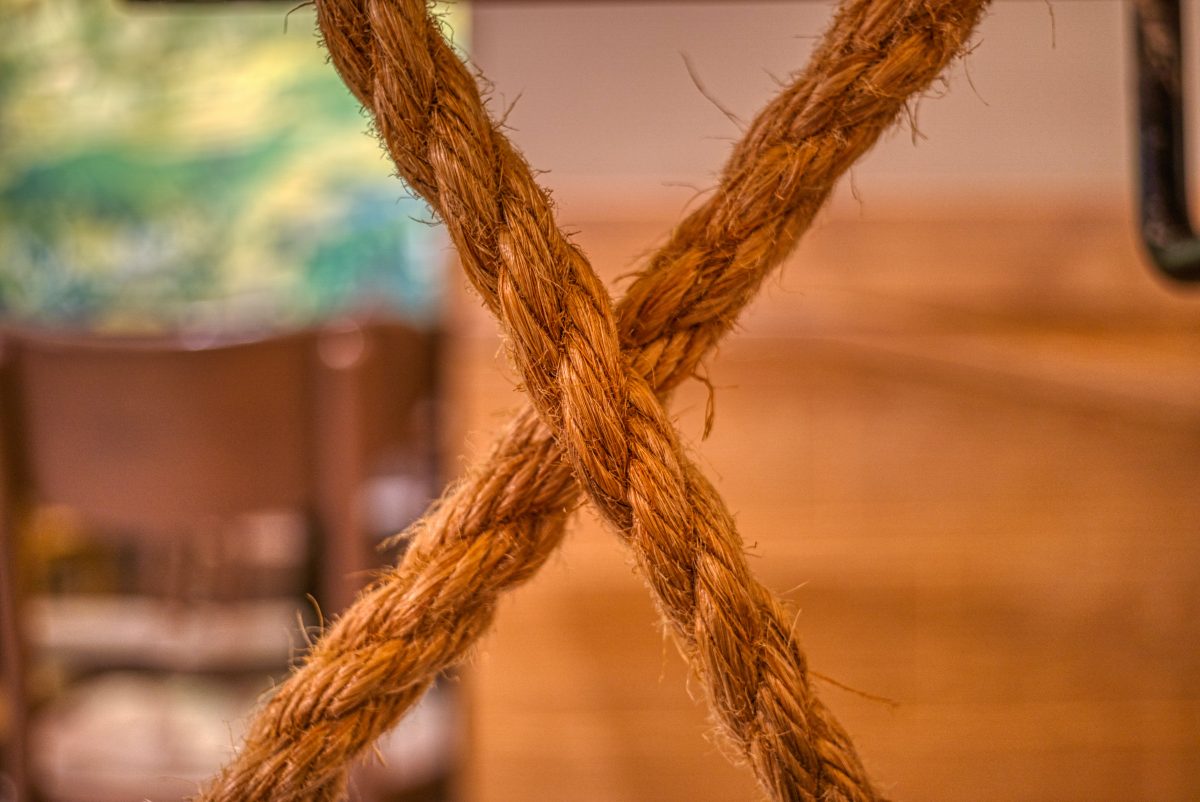 Content warning: This article discusses sexual assault.
"So, what do you do for work?" he asks as we sit on the outdoor furniture of my Marrickville neighbours' back yard. The neighbours – muso kids – are having their regular Saturday night rager. Instead of telling the notorious party house to pipe down their 3am jam down session, I'd decided to go hang out.
As I sit there, smoking, I can see his loose flannel tee sticking to his chest in the muggy December heat.
"Haha – ace question! I play dress-ups for a living. I'm a professional burlesque performer," I respond.
"Ohhh – is that stripping?" he asks. I recognise his eyes widening with intrigue.
"Absolutely! Theatrical striptease. I wear crazy costumes and get naked for screaming audiences."
"Show me?" he asks, less coyly, with a laugh. "Where could I see you perform?"
"I'm finished doing shows for the year but check my Instagram out sometime."
He opens the app and looks up my handle. He immediately clicks on an image of me clad in a spiked latex suit with demon horns splicing the air, my intense gaze searing through a hooded mask, glossy red lips gaping through with a lace-up mouthpiece designed to keep my jaw shut.
"That's pretty kinky looking. Are you into that sort of stuff?"
"Well, that's a costume for an act, I don't wear it for fun but I do love latex. I've been in the kink scene for a pretty long time," I respond. "Mostly rope bondage."
"Maybe you could teach me some time."
"Yeah I could teach you a basic tie but it's better to get along to classes and learn the ropes." I wiggle my eyebrows.
"I can just tie you up. Bet you'd like that!"
I feel his desire to show off his dominance and pull it into check quick. "I'm very picky about who ties me up, so I'd be a while off letting you wrap rope around me. I haven't been tied in a long time. I mostly tie now – it takes a lot to trust someone and hand over control. But I can show you a basic single column. I'm gonna grab another drink. Don't go anywhere; I'll be back!"
I walk away from the party and down the dark driveway to my house. I'm grabbing a beer from the fridge when I hear my door bang behind me.
"Wanna show me now?"
"Umm." I hesitate before adding, "I guess. But listen; don't try anything."
"My hands are right where you can see them. I'll try my hardest to be on my best behaviour." He sticks them up in the air like he's been caught out.
I pull out my furishiki and sit on the living room floor. The familiar smell of jojoba oil and jute tinges the air as I unravel the coils of rope.
"Ok – so first rule! Consent, communication and always have scissors on hand! After that, tie number one!"
I demonstrate a single column tie with deft fingers around my own ankle.
"Hold the tension, make sure you can fit two fingers between the skin and the rope. You don't wanna cut off circulation. This is the first tie that builds onto everything else."
He yanks the rope around my ankle. "Ha. Well I'm gonna practice on you now."
I realise that it isn't a question – he's not flirting anymore – and the dangerous situation that I'm in. The colour runs from my cheeks. I go to respond but my mouth goes dry and the words jam.
"Come on, you wanna get tied, you kinky bitch!"
I feel the words pressing into me and he tugs the rope sharply.
My body unfreezes, feeling the coiled muscles tight and ready to spring.
"We're going back to the party now!"
I know I have to get out. I shoot to the front door. And feel his hand grab for my butt – he pushes me into the door and wraps his hand around my long plait.
"Come on. That's why your hair's so long, isn't it? Just to pull! Haha!" He grabs my hair and rips it back.
My neck jolts and I scream, "No! Out! Now!"
I tear my hair out of his hands, shoot him a serious look and open the door.
"I don't think so, buddy. I hand over control when I'm comfortable. So it's a no. First thing in kink, before you tie: that word called consent. And you don't have it right now." I hold his gaze firmly and hold the door open even firmer.
"Out!" I walk out.
He follows like a sullen child that's just been told off. And I slam the door shut. I bend down to untie the rope watching him head out my dark driveway.
I go back into the party. I don't want to be alone; I want to be safe around other people.
As I press the buzzer on the door to be let back in, I feel him push me against my neighbours' door and press his lips against me, so when the front door opens I fall backward. He pulls back.
A wide-eyed girl I hadn't seen at the party yet stares back at us, dead in her tracks.
"Dave! What the fuck are you doing here? You're not welcome here after what you did."
I look at her and recognise the look in no uncertain terms. I slink past her as he stands there and folds his arms. She follows me and I hear her breathing get erratic, short and sharp.
"Are you ok? I just met him tonight. What's the story?" I start to take long breaths to try to calm her. "Hey, hey. It's ok. You're safe. Here, can I put my hands on you for a minute?"
She nods and I squeeze her tight into my chest and draw my breath deep.
"He's. Not. A –" sharp breath in, word pops out "A – he's. Not. Not good. Guy. Not a good guy!" Sharp suck in, word pops out. "Shouldn't. Shouldn't. Be. Here." Her eyes dart behind me and I turn to see him standing in the door of the kitchen, his flannel shirt sticking to his damp body.
"Leave now, buddy."
"Yeah whatever. It was just a bit of fun. Don't listen to her – she's just dramatic."
I hold the crumbling girl tight in my arms. The musos in the living room are jamming out in their jazz-holes. Nobody else has stopped for the interaction. Nobody has even looked up.
He walks out. The situation settles. She goes into her room and slams her door.
I start down my dark driveway, turning to check if I've been followed like I had been before. I shut my door and bolt the deadlock with a satisfying clack. I breathe deep. My empty house. Quiet. Dark but safe. My cocoon where I've got complete control – now.
I go to my bed without taking my clothes off and pull the covers over my body. I can't sleep. I lay wide-eyed thinking. Is my gate open? Did I lock the door?
Restlessly, I open my Instagram to a barrage of lovehearts from his account and a DM.
"We were having such a great time before she turned up and turned you against me. Believe what you feel and don't listen to drama queen stories. I still want to tie you!"
Bile bubbles in my stomach. I remember the bitter taste of his lips pressed against mine. His sticky shirt.
I know his type through the kink scene – the dominant ones that think that just because you identify as submissive, you're immediately going to submit to them. That just because you've got a hank of rope and they now know how to tie one single column that they'll be able to tie you.
I type the words, "No means no. Don't message me again."
I hit send, then block. But I feel sick; he knows where I live. This scenario is too familiar. It's happened to me before.
This is why I don't let anyone tie me. I choose who puts their hands on me. I've built a fortress to be safe and I choose to be single.
You could say I have a fetish is for saying no – but the danger is when they don't think that no means no.
Fierce. Formidable. The Feminist Fatale. Alyssa Kitt Hanley is an intellectual and artistic chameleon of the stage and page. She is an internationally acclaimed powerhouse of the burlesque world, writer, journalist, purveyor of the naked arts and PhD candidate at City University New York.
<! -- WIDGET HERE FOR BUY ARCHER -->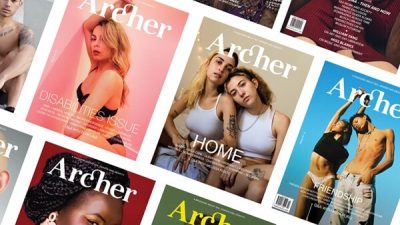 HELP KEEP ARCHER MAGAZINE AFLOAT!