Street harassment: It's not a compliment
By: Annelise Lecordier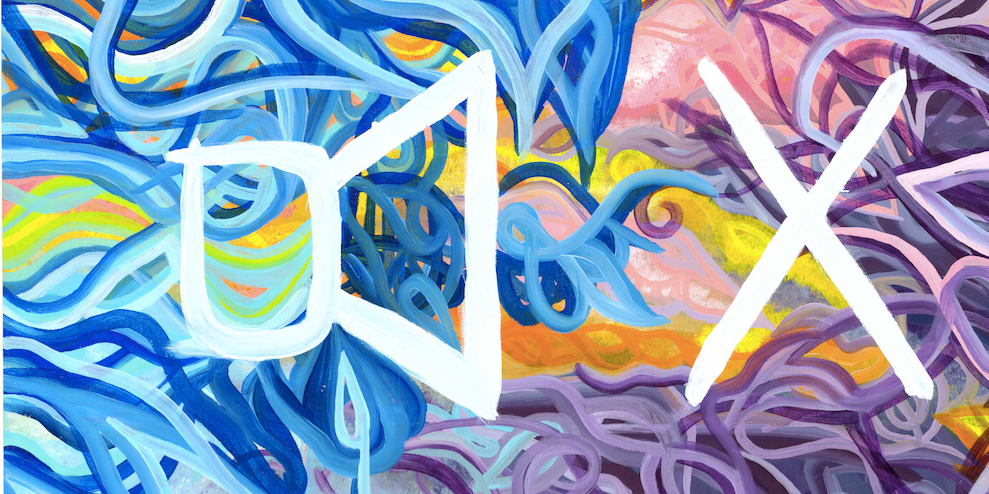 The first time I experienced street harassment, I was wearing my school uniform. I was 14 and walking to my mum's office after school when a man wolf-whistled at me.
At the time, I didn't have the words to describe what had happened. All I knew was that a strange man had found it appropriate to look me up and down and whistle at me.
I'll never forget how my body went hot and cold within seconds.
The way my neck and cheeks flushed as I averted my eyes and quickened my pace.
How my heart jumped to my throat and started beating at a mile a minute.
The feeling of shame, confusion and fear that took over me.
I was so embarrassed that I didn't tell anyone about it until much later. I didn't feel like I could because in my mind, I was somehow to blame for having brought about this kind of attention.
That day marks the last time I was able to exist in public spaces without fear. I feared that this incident could happen again at any moment ­– that other men could similarly choose to harass and intimidate me, or worse, pose a threat to my safety.
This is a fear that is shared by many, and one that is not limited by gender. People of all genders and backgrounds can be victims of street harassment. Statistically, however, women are the ones who are most likely to experience street harassment at the hands of predominantly male perpetrators – making it a highly gendered form of harm.
In a lot of ways, the first experience of harassment has become an insidious rite of passage for many young girls. It marks the first of many instances where they'll be casually sexualised and objectified, and the first time they'll realise that the world might not be a safe place for them.
Studies suggest that over 90% of Australian women have experienced some form of street harassment in their lifetime, with over half of these first occurring when they were still children.
For many victims of street harassment, these experiences have fundamentally changed how they view public spaces. A report by the Community Council for Australia found that half of women surveyed did not feel safe walking alone at night – a rate higher than other OECD countries.
That's why so many women feel the need to alter their behaviours when out in public. After that first incident of street harassment, I found myself spending longer considering what I was wearing, worried that I'd attract the wrong kind of attention again. I'd avoid being out by myself and steer clear of areas that made me uneasy.
A recent study by Plan International found that nearly half of young women surveyed in Sydney similarly avoided particular areas because of street harassment, with over a third adopting what Dr Bianca Fileborn terms 'safety routines'.
These are things like clutching our keys between our fingers, texting a friend to let them know we've arrived safely, or having our earphones in (but not on), to have an excuse to ignore comments while still remaining aware of our surroundings. These routines might make us feel safer in the moment, but they're also burdensome practices that position women as responsible for the harm done to them. Even worse, they are often ineffective.
Fundamentally, street harassment is about power and control, and often reflects broader forms of societal discrimination. It's not always about sexism, but can also encompass racism, ableism, homophobia, transphobia, Islamophobia, anti-Semitism and other forms of structural oppression.
Street harassment is not something that only happens to straight, cis women. More often than not, those whose identities are formed at the intersection of multiple forms of oppression are the ones most vulnerable to it.
That's because at the core of street harassment is a message about who is respected in our society and who can enjoy the expectation of safety. For some of us, it is a constant reminder of our vulnerability in public spaces. Behind every incident of street harassment lies the fear of what could come next.
Over 10 years have passed since that man wolf-whistled at me. I still face street harassment and have moments where I feel unsafe in public, but I'm no longer embarrassed – that's given way to frustration and annoyance. I might still adopt safety practices, but I'm also no longer quiet.
Looking back, the isolation I experienced from not telling anyone about what happened when I was 14 made the experience worse. If I had opened up sooner, I would have potentially found sympathetic ears. I would have found comfort in knowing that someone else understood how I felt.
That's why my friend Aakanksha and I decided to start It's Not A Compliment. Run by a dedicated group of women of colour, we're a grassroots campaign tackling street harassment by combating its normalisation, disrupting common narratives around it and advocating for more policy action.
A key part of this is sharing stories, so that those who have experienced similar things know they are not alone. Our goal is to create a space where everyone who has been subjected to street harassment can discuss their experiences without shame, and reclaim some of the power that these experiences have robbed us of.
Through this, It's Not A Compliment hopes to expand understandings of street harassment. We want to advocate for community-led solutions that centre prevention – through education and cultural change – rather than criminalisation.
By joining forces to share our stories and demand more accountability for perpetrators of street harassment, we can finally start to change the norms that have made it possible for so many of us to feel unsafe for far too long.
Together, our voices become harder to ignore.
Annelise Lecordier is the Co-Founder and Head of Communications and Policy at It's Not A Compliment. Formed out of Democracy in Colour's Create Change Fellowship, the campaign focuses on achieving street justice for all. An International Relations graduate originally from Mauritius, Annelise is passionate about human rights, social equality and fighting structural oppression through a strong intersectional, post-colonial feminist lens.
You can find It's Not A Compliment on Facebook, Instagram, and Twitter, or email them directly at itsnotacomplimentmelbourne@gmail.com
<! -- WIDGET HERE FOR BUY ARCHER -->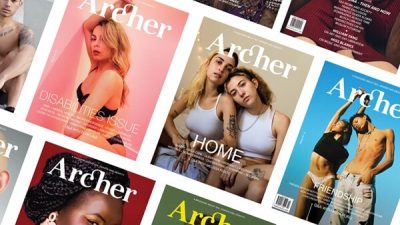 HELP KEEP ARCHER MAGAZINE AFLOAT!
Read more stories about:
gender