Trans erasure: Misgendering, murder and remembrance beyond TDOR
By: Bobuq Sayed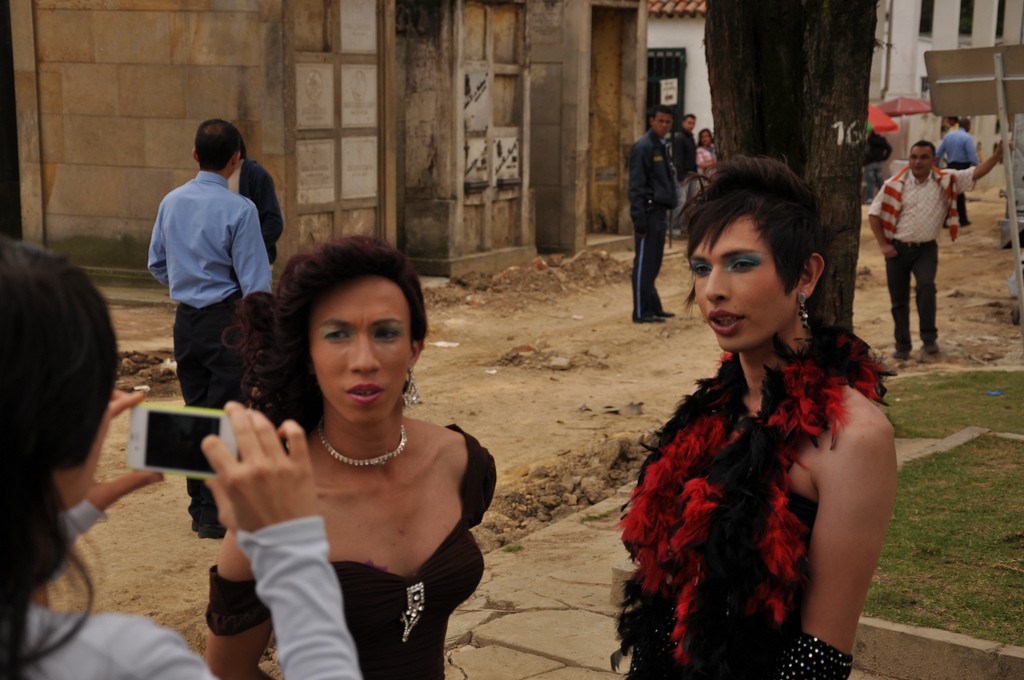 Remembrance day always elicits mixed reactions from me, mostly because I vividly remember having red poppies pinned to my shirt in primary school every 11th of November. I remember standing around a monument, while politicians placed wreathes on the steps, celebrating the same wars and soldiers that displaced my own people from Afghanistan.
Veterans in Australia and across the world are commemorated with plaques, dawn ceremonies, lifetime achievement awards, civic services and prestige because they fought and died for what they believed in and, more importantly, they were supported by the government for doing so. Growing up in the US, I learnt that this cultural idolatry for veterans was not simply an Australian affliction.
Nine days later, every year, and around comes trans day of remembrance, a much more silent affair. Queers on my feed tend to make a post to remind each other of what we already know: trans people are being murdered at an alarmingly high rate around the world and a significant number of these deaths are trans feminine people of colour. Yet no one beyond the queer community makes a peep of noise, even to do the mere lip service of acknowledging the price trans people pay for living their truth.
The first and most compelling reason for this is that the struggles of queer and trans people are trivialised and over-simplified. This is self-evident in the marriage equality debate and also applies to the discrimination we ritually face.
The next and more specific explanation is that when trans people are found murdered, they often aren't recognised as the gender they identified with. Instead, they are catalogued into the database as the gender they were assigned at birth, unless they completed the arduous paperwork and formal procedures involved in medical transition. Even then, family members can complicate this process with their own ulterior motives for which gender they want to remember their child as, thereby misgendering the person even in death.
This is difficult for non-binary folk like myself who haven't legally changed their names and who have no desire to seek out gender-affirming surgery. It is all the more brutal for binary trans people who don't have the access or ability to pursue medical pathways.
Because trans folk often aren't counted when we are murdered, all statistics on this matter extremely underestimate the problem. In the USA, at least 21 deaths were recorded by the Human Rights Commission in 2015 and the number is already at 20 deaths for 2016. The website for trans day of remembrance lists over 80 deaths worldwide in 2016, of whom the overwhelming majority are transfeminine people of colour. No such statistics exist in Australia, although on 6 February, 2016, Nadine Stransen, a white trans woman, was found murdered in her Sydney apartment.
I spoke about this grim reality recently in a Q&A with Darkmatter's Alok Vaid-Menon for Archer Magazine #7, and they made an excellent point:
"I often ask, "Do you care about us when we walk off the stage onto the street?" There's this thing that happens where we come for the aesthetics, but we don't stay for the politics, as if aesthetics and violence are separate. For many of us, how we look is the reason we're policed, and the reason we're seen as controversial."
Moreover, the governmental negligence of trans people permits and encourages the everyday violence we endure by the general public. Until Australians see a recognised third+ option on census forms, we'll continue to be policed when we enter the bathroom of our choice. Until gender affirming surgery is subsidised on Medicare, we'll continue to be viewed as subcultural freaks. Until we see trans politicians and leaders enter the public sphere and pop culture, children will continue to feel ashamed of the gender they view themselves as.
To speak of only our deaths is too reductive, because that's not the only price we pay for our gender non-conformity. The cost of medical transition, name change, wardrobe change and other hefty expenses that come with distancing yourself from the gender you were assigned at birth put trans people at a significant economic disadvantage compared to the rest of society.
This disadvantage is even greater for the many of us who are shunned by our families and/or jobs for being trans, which often has detrimental consequences for our mental health and our ability to leave the house and socialise with the only community we have left. These economic challenges can lead trans people into drug dealing and/or sex work, which tends to put them into danger caused primarily by the practises' criminalisation. The laws around sex work in Victoria are worse than NSW, where sex work is decriminalised and working conditions are safer for sex workers.
I dislike remembrance not because I don't want to remember, but because the need for remembrance reminds me every year how pervasively trans and gender non-conforming people are forgotten and erased by mainstream culture.
We trans folk are resilient, but don't only remember us when we're dead, remember us when we're still here. Remember to ask if we'll be okay getting home. Remember to ask if we're doing ok and remember to respect our choices regardless.
People like our coming out posts on Facebook in hordes, and they love us when we're dolled up all high-femme for a night out on the town, but they often aren't interested in what happens when we come away from the photo frame, which is often when we need support the most.
Bobuq Sayed is a non-binary writer, artist, performer and member of the Afghan diaspora. This year, they participated in the Emerging Writer's Festival, the Melbourne Writer's Festival and attended VONA, the world's only cross-disciplinary writing camp for writers of colour. They co-edited issue 7 of Archer Magazine and they tweet @BobuckSayed.
<! -- WIDGET HERE FOR BUY ARCHER -->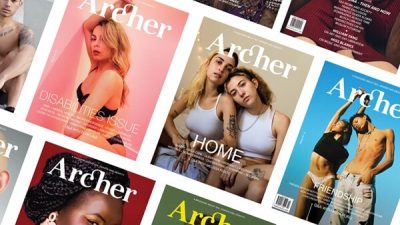 HELP KEEP ARCHER MAGAZINE AFLOAT!