Transphobia and the domestic and family violence field
By: Adele Aria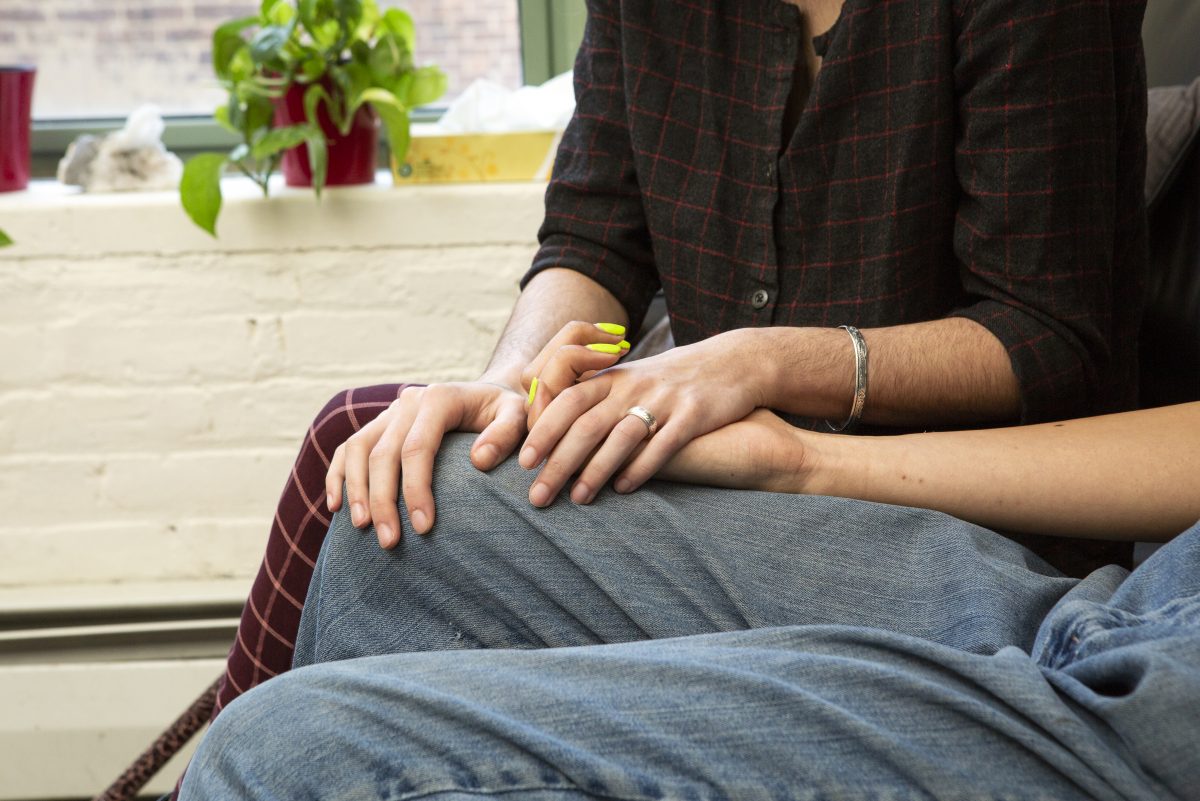 Content warning: This article discusses transphobia and domestic and family violence.
I have been learning through voraciously consuming lived experience narratives and reflections on trans lives for years. I have remained alert to how trans identity is covered or erased in academia and research activity. Soaking up lived perspectives was part of my quest to make sense of the dissonances and othering I observed and felt.
Colonialist impositions around identities felt like I was demanded to create distance between myself and my family's cultures. It would take me years to disentangle any sense of identity free of this.
Being a member of a multi-generationally displaced family expected to be a palatable minority has arguably deepened my attentiveness to discourse around gender and sexuality from multiple positions.
In continuing my work in the field of domestic and family violence (DFV), I have also begun to get to know more researchers, activists and advocates in this field.
DFV is often referred to as intimate partner violence or violence against women. This is driven by currently available evidence suggesting the most frequent manifestations of DFV arise in intimate partnership relationships, whether with current or past partners. The vast majority of violence in domestic settings and familial relationships are perpetrated by men.
Historic approaches to researching, documenting and, therefore, understanding and responding to DFV and diverse experiences of it have been constrained by the dominant heteronormativity that pervades Australian society (and that of the white-cultured countries Australia tends to source research findings and models from).
This means, effectively, for a long time, many other experiences that didn't fall within a cis-heterosexual partnered and nuclear family dynamic weren't investigated or even recognised as DFV.
Extended families, non-blood relations who hold the reins of familial obligations over others, and queer relationships didn't factor in much, if at all.
Being a trans person, whether woman, man or non-binary, consigns one to constant tensions of existing between your own concept of self and the way other people read you.
A person reads you, like a book through spectacles. They may choose to magnify excerpts of your pages disproportionately or even choose to skip over entire chapters of you.
This is what I'm seeing when I observe some people suggesting trans women are threats themselves or that their very existence undermines the battles to reduce and prevent violence against women.
They are magnifying the paragraph alluding to how trans women were born with certain conveniently vilified genitalia. They reject entire chapters of trans women revealing how they were little girls growing up into women, occupying a body where the book covers were read as maleness.
Trans people face substantially more threat and risk of violence than cis-women. Yet some in the DFV field reject their need and right to safety as if a mythical fixed pie of safety must be reserved only for those whose bodies were the right shape and easily read as "women" on their book covers all along.
It baffles me how transphobic-fuelled exclusion can justify itself. It scrutinises the shape of bodies, failing to recognise how much this sounds, looks and feels like ableism and racism.
It implicitly argues that possession of an appendage defines a person. What does this say to amputees, intersex and hermaphroditic people, who also face greater marginalisations than straight, cis-gendered people?
Extrapolating the argument that they were born male and will always be male, this focus on body might suggest that one needs to be large-breasted enough to qualify as a woman because the Western lens strongly valorises breasts as a sexual marker.
I reject categorising transphobia (and 'trans hostility') as a form of feminism. That is doing the work of anti-feminists and those who wield power through oppression. It reduces people to an aspect of physicality and refuses to listen to their agency and determination about who they are.
The fear of the penis, often grounded in traumas that maintain a suffocating grip on psyches, overrides recognising how other people also suffer and need the solidarity of community.
Monsterising the penis or those who have/had them has never helped reduce violence against women. While the trauma is very real and understandably links to fears, the conflation of trans bodies as abusers in disguise neglects that abusers exist in plain sight.
Abusers don't don costumes to enact violence. They are currently and historically enabled by our society.
I navigate through DFV advocacy and activism circles with caution. My body, that of a former fashion model, can so easily be read in ways that result in multiple forms of violence against me. Violence has denigrated my identity, culture, history, affiliation and affinity with communities, way of loving, way of thinking and existing.
When I see a DFV researcher, activist or advocate reveal they do not count trans women as women, I feel a tightening in my gut. My heart and lungs lose half their capacity, and a painful tension shoots through my shoulders and neck forming webs around my head like the promise of a migraine.
It feels akin to the personal terrorism that is the DFV experience. The way they reject the felt and embodied truth of trans people hits close to home, but it also tugs at strings of memory and experiences I hold of many ways I have felt warfare against my right to be me.
One friend, who is a trans woman, shed tears with me, not believing she was allowed to acknowledge the violence she endured and survived as DFV. She is routinely rejected and denied her humanity and identity.
I have heard too many personal accounts (even one is too many) of trans women and non-binary people finding their options to be safer are limited because they cannot access support at many services and refuges, being who they are.
I had naively joined the sector, believing there would be no one arguing for more barriers and challenges to exist for people that perpetrators of DFV are targeting. But that's what the transphobic rhetoric does. It installs more vulnerability and barriers for everyone who doesn't conform to femininity in some mythic 'right way'.
Who are we performing and policing the performance of femininity (and masculinity) for? What colonialising violence and legacy of eradicating diversity are we perpetuating against ourselves and each other?
Perhaps what bothers me most is how this violence against trans women is carried out by people, often self-labelled feminists, perpetuating colonialist violence based on a dichotomous cultural conceptualisation of gender.
It didn't help friends or people I've worked with be safer nor rebuild when they were last in danger from an abuser. It won't help me if I face such terror again. But it will achieve exclusion and embedding a select group of women firmly in the grasp of abusers.
If we are truly concerned with the safety of women in eradicating DFV, shouldn't it simply matter that anyone who has a book chapter entitled "I am femme" be recognised as being vulnerable to the violence against women?
Otherwise, this seems like doing the work of patriarchal policing, undermining and exacerbating vulnerabilities of potential oppressed individuals to use them, ultimately, as objects and resources for others. It is being another arm of violence.
Adele Aria is a queer disabled writer, survivor and artist. Their writing and studies explore the politics of identity and narrative, and focuses on human rights, social justice and domestic and family violence. As a person of colour, they are especially grateful to be living in Noongar Country, in Boorloo (also known as Perth).
<! -- WIDGET HERE FOR BUY ARCHER -->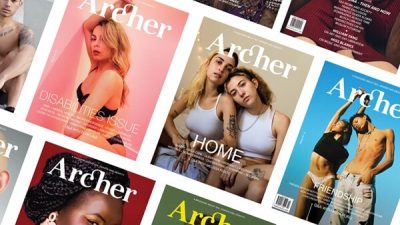 HELP KEEP ARCHER MAGAZINE AFLOAT!