Non-binary recognition: From haircuts to ghosts in the machine
By: Hannah Gillard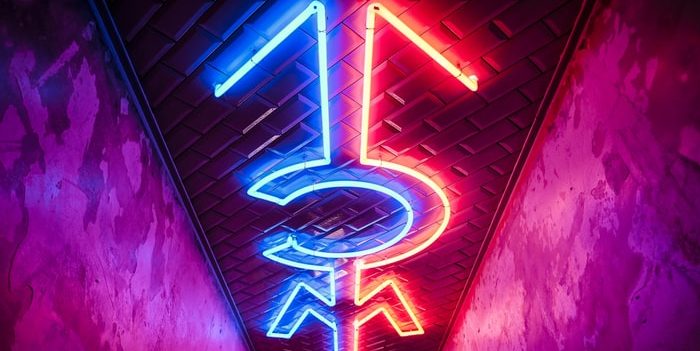 In a hilarious skit about the exclusion of women from barbershops, comedian Geraldine Hickey mocks the idea that women are so threatening to these spaces that they need to be barred from them. Arguing against the notion that barbers should charge women more for haircuts, Hickey quips, "it's not like you've got to cut around the boobs on my head".
While breasts aren't inherently linked to a particular gender, Hickey's primary message is clear: the sexism that often pervades the world of commercial haircuts is a problem. Beyond sexism, though intimately connected with it, is the lesser talked-about issue of how non-binary people navigate barbershops and hair salons, which are often very binary spaces. These sites are just facets of a larger system of non-binary invisibility that needs to be addressed.
Notably, many hairdressers have different prices for men's and women's cuts, and women's cuts generally cost more. I've also seen barbershops accepting short-haired female clients but still charging them more, simply because of their gender. These pricing discrepancies aren't just sexist, but assume people who aren't male or female don't exist.
I once visited a hairdressing store where, despite saying I was non-binary, I was still referred to as a woman. They said they'd charge me the higher women's price, and also claimed it could be unsafe for a male barber to cut a woman's hair as it may cause nicks or scrapes to my head.
I was similarly misgendered at a nearby barbershop months earlier. The barber announced they had just introduced a special, more expensive, women's price, but that I would be exempt from it because I was a regular. In both spaces, genders outside of male or female weren't acknowledged.
Many other spaces, such as bathrooms and administrative systems, present similar blockages to non-binary people being acknowledged. Toilets outside the home generally have male, female and sometimes a unisex accessibility toilet.
When I queried whether gender-neutral bathrooms were available at a theatre I visited recently, I was encouraged to use the accessibility toilet. I'm a person without a disability. Given there was only one accessibility bathroom and there was a queue for it, I didn't feel comfortable doing this.
Additionally, at some LGBT events, all bathrooms are made gender-neutral. I think this is great, though the non-accessibility toilets tend to revert back to gender-binary spaces after the event is over. This doesn't challenge the heteronormativity of these spaces on a long-term basis. Having to use male or female bathrooms invalidates my identity and can cause stress, shame and fear.
Beyond the binary architecture of many bathrooms, getting my identity recognised in administrative systems presents its own challenges. I use the term 'administrative ghosting' to describe my experience of service providers disappearing when I ask them to recognise my non-binary identity in their systems.
I used the gender-neutral title 'Mx' in an application to access an ethics database at my university. My application wasn't processed. When I asked the relevant team why, they were non-responsive. It wasn't until allies contacted them on my behalf that I learned gender-neutral titles weren't workable for the application and that my case had been marked as 'sensitive'. The team couldn't progress the technical change to include the title straight away, and thus I suspect they stalled any contact with me about it for months.
I was also administratively ghosted by my bank. While they were usually very speedy to respond to inquiries, they didn't reply to an email I sent asking them to update my title to 'Mx'. I felt they might not know what this title was, or why it was significant to me, and therefore avoided actioning my request. I had to contact them multiple times to follow up.
Being ignored by service providers can feel dehumanising, and the excess labour I'm expected to perform in order to be recognised wears me down.
I think that people's failure to recognise my non-binary identity is generally due to structural factors, rather than being deliberate and ill-intentioned. Without the Safe Schools program, people are entering the workforce without competency around gender diversity as it isn't being covered properly in schools. Further, the colonial gender binary system has perpetuated the myth that just two genders exist in so-called Australia, which is not true.
Another structural concern is that there can be educational privilege interwoven with access to knowledge about non-binary identities. For instance, the first time I learned about the possibility of challenging the Western gender binary was during a queer theory unit at university. I don't know if I would identify as non-binary had it not been for my exposure to an education that sowed the seeds for deeper reflections on my gender.
Improving the awareness and acceptance of identities outside the gender binary has a slew of potential benefits and can be actioned in many ways. This is a crucial step for improving the mental health and wellbeing of many non-binary folks, and combating social exclusion. Gender euphoria, rather than the medicalised rhetoric of gender dysphoria, could become a term more popularly associated with non-binary identities.
Non-binary acceptance is a collective project, which needs to permeate the spaces of everyday life in a way that is accessible and culturally sensitive. Given the role of the colonial system in embedding binary gender, the aim of recognising identities outside of this binary is inherently connected to the project of decolonisation. From administrative systems, to bathrooms, to the barber's chair, non-binary people deserve to be recognised for who we are.
My thanks to Evelyn for encouraging me to write this piece. 
Hannah Gillard is a white non-binary person in the final stages of writing their PhD on LGBTQI+ workplace diversity. They wrote this piece on Gadigal land. Hannah has blogged for a community legal centre and written a master's thesis on the connections between queer politics and critiques of paid work.
<! -- WIDGET HERE FOR BUY ARCHER -->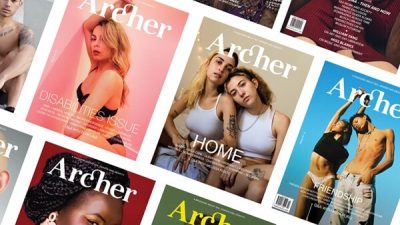 HELP KEEP ARCHER MAGAZINE AFLOAT!