Girlfriends, gal pals or partners? Language and queer visibility
By: Angela Glindemann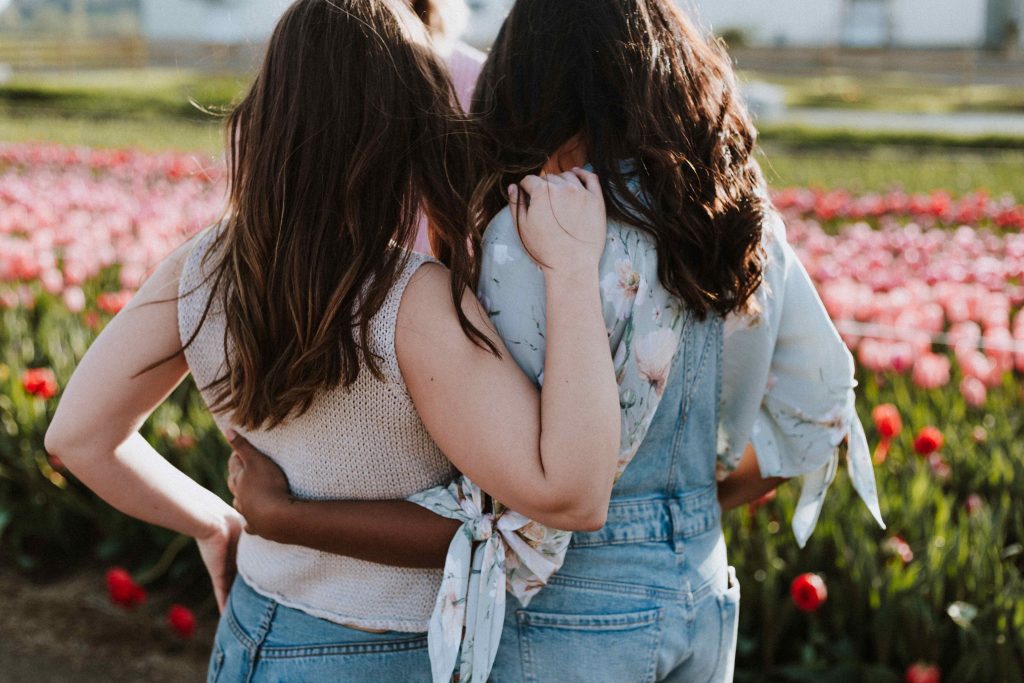 I was recently caught in the revolving door of the closet. During small talk with an acquaintance, I'd mentioned my girlfriend. After a meandering chat about household chores, she dropped the word 'friend' into the conversation, the cogs turned, and I realised we were on different wavelengths about what my girlfriend was to me.
As a femme gay woman, I find myself in this situation from time to time. Should I halt the conversation to explicitly correct the other person's assumptions, or should I just shrug about the double meaning of the word and stay invisible?
Usually, when I'm in this uncomfortable social grey area, it's the word 'girlfriend' that put me there. Of course, there's the romantic sense of the word, but there's also the alternative definition – a close but platonic female friend. This ambiguity doesn't exist when someone mentions a boyfriend, as cricketer James Faulkner recently found out.
This slight difference in the meaning of these two terms bothers me. Why can a 'girlfriend' be either your friend or your lover, while a 'boyfriend' is definitely your lover? I've spent a bit of time exploring our relationships with words that describe our love and sexuality – long enough to know that this kind of gendered difference is unlikely to be a random coincidence.
When I decided to find out how we reached this linguistic knot, I was convinced that the platonic version of 'girlfriend' was a relatively new invention, spreading through the airwaves as tight-knit (straight, cis) girl friend groups playfully or provocatively toyed with a word that means 'lover' until it started meaning something else entirely, because, 'if you wanna be my lover, you gotta get with my friends'.
It turns out that the opposite is true.
About a century and a half ago, the terms 'boyfriend' and 'girlfriend' were used to describe platonic friendships, often among young people. It seems that the only purpose of the prefixes 'boy' or 'girl' was to casually allude to someone's (completely irrelevant) gender at the same time as describing one's friendship, in a similar vein to other outdated terms such as 'poetess' or 'hostess'.
These meanings have stuck around in dictionaries to varying degrees. The Macquarie Dictionary actually still includes the platonic definition of 'boyfriend', as well as the platonic definition of 'girlfriend', while this secondary meaning of 'boyfriend' has seemingly vanished from the Oxford Dictionary, leaving only the platonic 'girlfriend' in its wake.
So, why has 'boyfriend' evolved, while the platonic 'girlfriend' persists (awkwardly, in my view) alongside its romantic counterpart? Every time that someone thinks that my romantic partner is my friend, I can't help but wonder whether this has to do with queer femme erasure.
Female sexual pleasure, in its many forms, has been (and still is) marginalised and censored. Naturally, then, queer femmes have frequently been overlooked, both historically and in the present. A long – and agonising – example of this erasure is captured in this article, describing two women's divorce proceedings in Canada. In this era before no-fault divorce, bizarre lengths needed to be taken to define sexual activity between two female-identifying people. Queer femme sexuality was invisible (and unimaginable): outside the law and the lexicon.
This invisibility continues in the media today, giving us that tongue-in-cheek term for queer femme celebrity pairings: 'gal pals'. It seems that, in certain parts of the public imagination, it is still easier to imagine that two women are just friends, even if they are holding hands, living together, or sharing their finances. Maybe, in these circles, the cultural line between a 'girlfriend' and a 'girl-friend' is pretty narrow.
On the flip side, there is the well-documented fear among certain straight male-identifying people of being miscategorised as queer. And so a sharper line was drawn between a 'boyfriend' and a 'boy-friend'. It's hard to see it as a coincidence within this social context.
Speculating about these words just frustrated me further. So, instead, I've been trying to leave 'girlfriend' behind, in favour of the word 'partner'.
I like the way it feels to free myself from the problematic binary notions tied up in the boy/girlfriend dichotomy. I like the way the word implies a kind of seriousness, a kind of equality, a grown-up-ness. The word has weight, and that weight brings me comfort.
In return for this weightiness, I have accepted that an ambiguity will persist around my sexuality when I use this word, an ambiguity that I must choose to dispel or accept, in each conversation, with each person. I am still growing into this ambiguity.
As it turns out, the word 'partner' also has a queer history. During the turbulent and traumatic times of the AIDS epidemic, some queer people were seeking terminology that would help them to represent their relationships as serious and committed. So, they took the word 'partner' (then only used in its business sense) and made it their own.
So, this word, like so many that queer people use, is a beautiful thing that had its beginnings in trauma. It refuses to be compartmentalised, and yet can represent this piece of our history, if we know where to look. To me, then, this is a queer word, and I am warming to it.
Words are so personal, yet so public. Like our identities, we form them over time, in the face of other people's perceptions and contexts. Sometimes, visibility can be a challenge. But I take strength and comfort from knowing that this authoring and re-authoring of language is something that queer people have always done well.
Angela Glindemann is a queer writer living in Melbourne. She works in educational publishing and volunteers as a copy editor for Asymptote, a literary translation journal.
<! -- WIDGET HERE FOR BUY ARCHER -->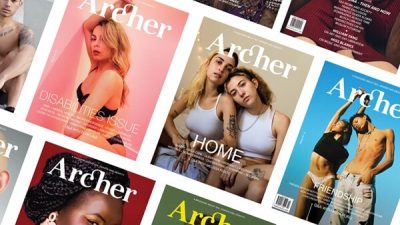 HELP KEEP ARCHER MAGAZINE AFLOAT!