The queer renaissance of comics
By: Ronnie Scott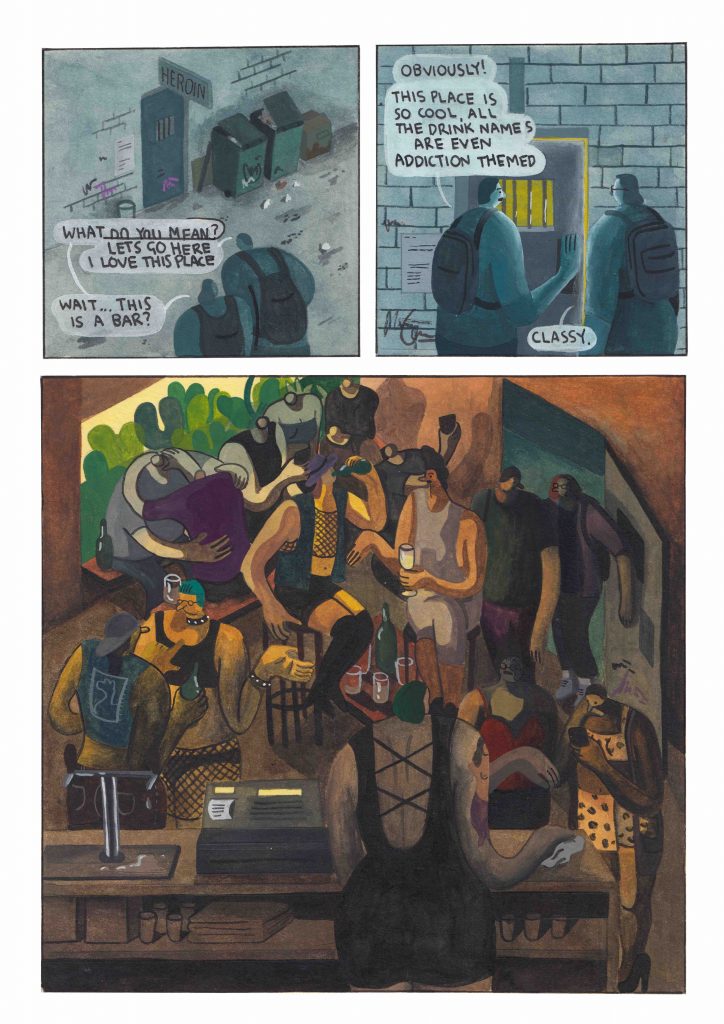 For all the good that comes from communities on the margins, it's easy to forget that these communities, too, have walls. In the West, comics – the most outsidery of outsider artforms – has not been a particularly welcoming medium for queers.
It's especially thorny because, for much of the 20th century, the mainstream positioned comics as being a bit like other mediums but worse: like art, but not 'real' art; like literature, but for kids.
Like many 'lesser' forms – amplified by their attractiveness to young people (another demerit) – comics felt the strict hand of the state come down hard. In postwar America, this took the form of the prominent Comics Code, which kept queer themes and other seditious stories out of mainstream comics.
Among other curios, the code era led to the invention of Batwoman to allay suspicions that Batman and Robin enacted a homosexual lifestyle ideal.
Despite state censorship, artists keep on making art – in some cases, making it all the more furiously. But when comics inevitably emerged from the underground in the 1960s, many of their marginalised characters stuck to the concerns of a specific kind of 20th-century man, with a specific set of social problems.
The most prominent artists had a lot to say and a lot of style to say it with, but little of it had to do with queers, people of colour or, frequently, women. It was a case of art, and the culture around it, welcoming some ways of being 'alternative' and not others.
Of course, there are beloved and beautiful exceptions. One that's lasted is Howard Cruse's 1995 graphic novel Stuck Rubber Baby, a story of sexual awakening and a shift to activism. Before her popular 2006 graphic ­memoir Fun Home, there was also ­Alison Bechdel's Dykes to Watch Out For, a revolutionary serial published from 1983 to 2008. And Cruse himself edited an anthology series of 'gay comix' in the 1980s that was strongly supported by a vanguard of straight alternative cartoonists.
I think about the conditions required for a healthy alternative culture because the transition from comics' mid-­century oppression to its late-century emergence into the rarefied worlds of literature and fine art was not particularly queer. While queerness has a place in many of today's prominent comics, in some ways it's skipped the underground and gone straight to the mainstream.
It's historically satisfying that the current Batwoman is a gay woman, but even this is refracted through cultural funhouse mirrors: she's a completely different character who goes by the same name.
Of all the comics subcultures of today – whether they're linked to literary culture, meme communities, the visual-arts world, poetic circles or superhero fandoms – the queerest scene might be the group of young and other-than-mainstream artists coming out of Australia.
It's the closest thing to an alternative community substantial enough to sustain itself, cross into and out of the dominant culture, and produce its own artists and quality products.
Tommi Parrish is in Chicago, in the middle of a book tour for The Lie and How We Told It. This is their first full-length comic, published by ­Fantagraphics, a Seattle-based publisher whose reputation and influence makes it a standard-bearer for alternative comics.
They grew up in Melbourne's beachside southern suburbs and – like many comics artists – committed to the form because they were spiritually unable to do anything else. "Nothing stuck," Tommi tells me. "At 19, I decided it was always going to be this way, so I might as well just really, really try my best."
They moved to Montreal because they wanted to be near another comic artist, Lee Lai; the two now live 15 minutes away from one another. Since meeting in the early 2000s, they've been invaluable to each other's working lives.
"Tommi's a rare friendship," Lee explains, "in which very honest, brutal and encouraging feedback … can be shared really openly without much ego getting in the way."
Most comics artists are, at some stage, zinesters. The form could've died off with the popularisation of Tumblr, but instead dug its heels in and gained strength as an artisan style. It may be from zine culture – which, in turn, emerged from the punk and hardcore scenes, whose ideologies extended beyond art-making and towards political activism, community-building and self-care – that modern comics gets its unique tang as a social and collabo­rative artform.
For Sam Wallman, another Melbourne artist, it's about communicability. "Before the internet made it possible for marginal voices to be heard, comics were a way for people locked out of the media to get their ideas to other people," he says.
This is especially because, nowadays, "people are sick of the same few archetypal stories being repeated over and over again". Comics tap into people's innate empathy – "and also their creepy nosiness".
Of the myriad ways for art to be queer – be it in terms of portraying queerness, being methodologically queer, or the product of queer identity – it may be the communal spirit and focus on friendship that makes current Australian underground comics queerest. Behind notions of behaviour or sexuality is a utopian spirit that positions art within activism, individuals within groups and politics within daily experience.
"I have a whole lot of good-­comics-karma to repay when it comes to Tommi Parrish," says Alice Chipkin. In 2017, Chipkin and her collaborator, Jessica Tavassoli, published the comic Eyes Too Dry, about friendship, depression and caregiving.
"As a totally new comic baby on the scene," Alice says, "they took me under their wing as a fledgling friend and observer. In Montreal, alongside Lee Lai, they let me sit, eat rice, watch, try pens and ask a billion questions. Even giving me proximity to their ­excellent-ness was a gift."
Alice also emphasises "the breakdown of amateur and pro" and describes the comics-makers she's encountered as "not capitalistic".
"Queers manage to magnetise," adds Lee. "It's actually uncanny how we can find and gravitate towards each other in physical spaces like studios or conventions or workshops."
Lee finds the support is often unfixed and porous, indirect and perhaps not intentional. Sometimes it's just gossip or mutual critique. "I didn't expect having a queer artist community was something I needed as much as I do, but I think Tommi and I have just found ourselves building that web and that nest automatically."
While a tiny group of Australian artists working together in Montreal seems like the ideal realisation of the potential for artists to advance each other – more so given the near-total lack of formal training models in comics – it's obviously a special case.
Queer artists exhibit together in Melbourne and elsewhere, publish together online and in print journals, and occasionally cluster in the same corners of festivals and zine fairs. Yet, true to Alice's memory of Tommi letting her test out different pens, it's ultimately a community of practice – a community that creates work and lives on the page.
Which may be why the work's so good. The Lie and How We Told It is, like all of Tommi's stories, an unusual comic about the intensity and strangeness of interpersonal ­relationships. The people all look ­whiplashed just from walking down the street. ("Tommi understands the weight and depth of banality," says Sam. "They once said to me, 'I love feelings.'")
Tommi's stories often explore age, gender or power relations, but they aren't in a hurry about it. You can spend pages with two characters without really knowing who they are.
In this book specifically, the characters are two people who knew each other in high school and haven't seen each other in a while. It's enough time for some real change to have taken place in their sexualities and lives, but little enough that their lives and even word choices can still have an outsize impact – the kind that's specific to people you've known since you were young.
Yet the most pronounced queer as­­pect of Tommi's comics is not necessarily these depictions of relationships, but rather how they push our expectations about character and form. Some of their characters feel like geometric humanoids, some feel like people, some feel like blobs.
"It's fun to see how much you can fuck with a figure and have it still somehow look like a body," Tommi says.
"We're so trained to make everything human. You can take almost any shape and people are going to read humanity into it, which is a super fun thing to mess around with. It's the same with faces: pare it down, make it as simple as possible, and still attempt to communicate expression, even if there's just three lines."
Maybe the possibilities afforded by comics make them particularly suited to a queer present that is increasingly about finding new ways to represent personhood beyond the binary. They accommodate pushing queerness beyond the romantic or the sexual, and looking at the connections between domains that have historically belonged to different struggles.
We may be witnessing a renaissance of the artform because, whereas once it mattered what was represented, what now seems to matter is the how. Comics can tell stories while 'fucking with' figuration and flirting with abstraction and metaphor.
The impact may lie in comics' ability to move beyond this exact moment – taking queer politics into the principles of making art more broadly. In any story, "You want multiple perspectives," Tommi explains. "Multiple actions and reactions. Multiple experiences, basically – like humans."
Ronnie Scott is a writer and researcher in Melbourne whose current interests include contemporary fiction, queer narratives and Australian comics since 1980. In 2007, he founded The Lifted Brow, a literary magazine and now a many-armed publishing organisation.
This article originally appeared in Archer Magazine #10, the 'HISTORY' issue. BUY ARCHER MAGAZINE
<! -- WIDGET HERE FOR BUY ARCHER -->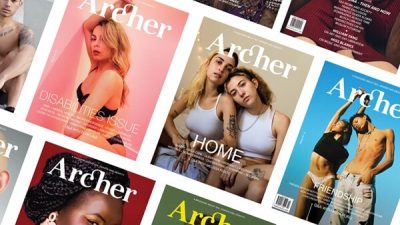 HELP KEEP ARCHER MAGAZINE AFLOAT!