Archer Asks: Dashaun Wesley, King of Vogue
By: Archer Magazine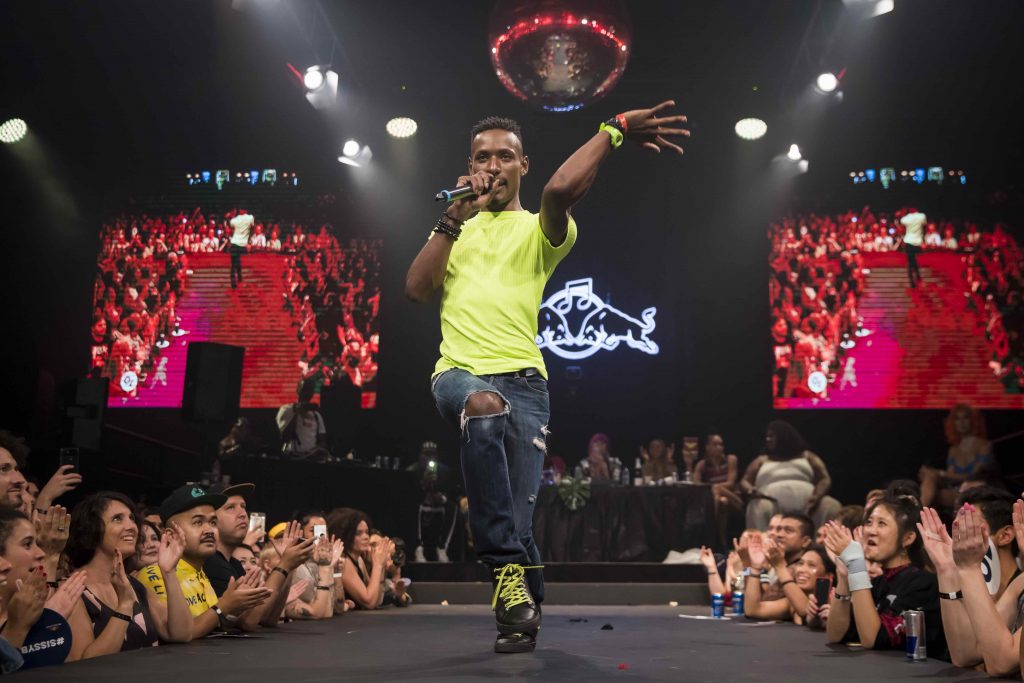 Dashaun Wesley, the King of Vogue, sat down with Archer Magazine recently to chat all things ball culture and voguing. Dashaun was in town to host Sissy Ball, presented by Sydney Gay & Lesbian Mardi Gras and Red Bull Music.
What does ball culture mean to you?
I say this a lot, but it's the truth: it's life. It's about being who you are, it's about letting people accept the person that's in front of them, and also being true to who you are.
I always say it's bigger than a lifestyle, it's a way of living. Ballroom is just the way I live, it's who I am, it brought me here to Sydney so I can't complain about that!
What's it been like joining the Sydney scene for Sissy Ball?
It's a great opportunity to be around different places all over the world where they're starting – or continuing – a scene, and see the culture expanding all over the world. It's a great opportunity.
We're in the second year of the process in Sydney. I can't wait for the fifth year, to see what changes are going to be made, and who's going to step up as leaders, so the scene here can be just as great.
Have you noticed many differences in the ball scene in different countries?
Yeah, definitely. I would say number one is a language thing. Because everyone uses words differently, but the best way we can communicate is with our dance, our presentation, our execution in what we do.
I don't have to talk to you to communicate with you, I can play a beat and we can communicate with each other. It can be such an interesting way to converse with someone. I believe we don't have to talk: we can move, we can share that way.
How does voguing facilitate the expression of identity? Why is it so important particularly for queers, and particularly for queers of colour?
We're in a different place now. Although the same things that we experienced 20 years probably still exist now, ballroom culture was so important then because we didn't have a place to go.
20 years ago, being a young, African American black gay man in New York City, finding a culture where people look like me, people do the same things I do, and I don't have to question if I'm in the right place. It's always great to go inside of a room and see people who look like you, act like you, talk like you, communicate like you, and love the thing that you love.
Ballroom culture was important then because we didn't have a place to go, but it's also important now because we're able to teach those who don't know where to go, and now it's so easily accessible. You're able to talk, communicate, meet people like you, and guide them.
How do you balance the increasingly mainstream appeal of the ball scene with the need to create a valuable space for queer people of colour? 
Our number one job is to make sure the correct information gets through. We're at a time when you can click a few buttons and learn what it is, but I know – and you know! – that's not the correct way to learn things. To learn you have to be involved, you have to step up.
We have some people who think they know it all, or they just want to jump on it because it's popular, but our number one job to do is to make sure that, yes, it's popular, yes, everyone knows about it now, but what you're not going to do is sit here and use our scene for your gain. This is why I like people who are of it, and go out there and do things for it.
Yeah, and they're not just voguing because of Madonna!
Exactly, and that's another thing! It's not as bad now, but 10 years back, we'd talk about voguing and everyone would go "oh my god Madonna!"
That's NOT voguing. It was going on before her. What she did was place it on a platform. People like myself and [head judge] Leiomy [Maldonado], people who have a platform, we make sure that they know the real deal.
You can't just come in here, do a class and then call yourself the best voguer. It doesn't work that way. You have to be involved, and throw yourself into the pit of the peach and work your way out.
What do you think is the future for ball culture?
I don't know! Maybe they're going to have a ball on Mars!
This is why we like our culture. We like to go beyond the norm. We like to create things people are nervous to create. If we have to create prosthetic ass implants, we're going to create it! One thing I do like about ball culture is how we're able to jump in and be so creative, and so courageous, and so daring, to know that no one can stop us.
As long as you involve yourself in what's going on, that's the best you can do.
<! -- WIDGET HERE FOR BUY ARCHER -->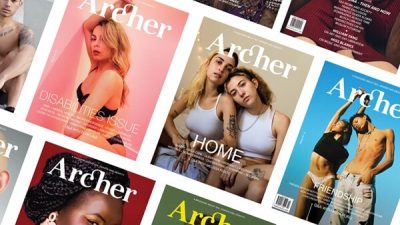 HELP KEEP ARCHER MAGAZINE AFLOAT!
Read more stories about:
arts