I'm the gay teacher you want the right to fire
By: William McBrien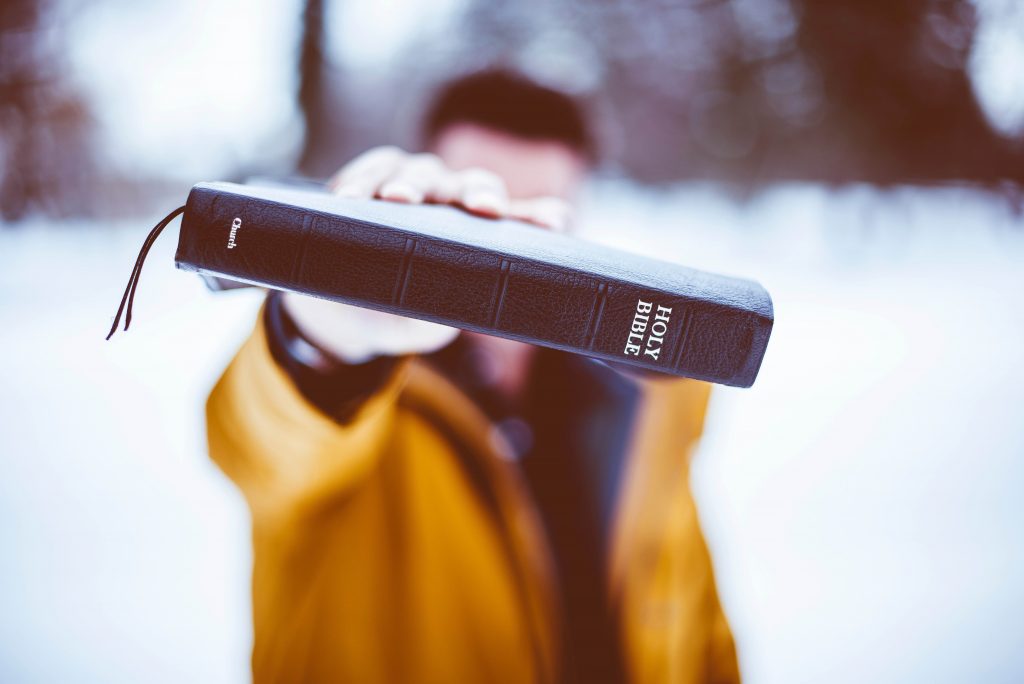 I have been a teacher for the better part of a decade. When I graduated, I was offered two jobs: one in a state school and one in a Catholic school.
At the time, my Catholic faith formed a huge part of my identity; I had even undergone additional study to attain formal qualifications in teaching religion. To me the choice was obvious, and I subsequently made the decision to work at the Catholic school.
For as long as I had wanted to be a teacher, I wanted to be a religion teacher. In my personal life I had experienced a rich and vibrant Catholicism. This, however, did not always filter through in many joyless religion teachers of my own Catholic education.
I never wanted to be a great evangeliser, but in an increasingly secular world, I wanted to produce students who could at least appreciate the wisdom that was to be found in my faith.
Since that first teaching job, I have taught religion in every year of my professional life. Some years it has even made up the bulk of my subjects.
As a teacher I work hard, go the extra mile, and draw out good results from my students. When seeking feedback, I am considered highly trusted by students who believe I have their wellbeing and education as a top priority. I am also one of the few religion teachers at the Catholic school where I work who regularly practises my faith.
I could also be fired at any moment, without recourse, simply for being gay.
Growing up as a queer Catholic, unsurprisingly, led to a lot of internal conflict. Yet I was one of the lucky ones; my home life was filled with free-thinking Catholics for whom the problems with 'Theology of the Body' and Aquinas' natural law were openly discussed.
I have never personally believed that God doesn't love me because I am gay, but I have been made to feel shame, stigma and fear because of my sexual orientation by others.
For most, the personal decision about how to reconcile their faith with their sexuality remains just that: personal. Those of us who have a vocation in Church ministry, however, end up wading into more perilous waters.
Catholic organisations, like the school I work at, have broad exemptions from anti-discrimination laws in Australia.
This enables them to fire staff—in the wording of Section 38 of the Sex Discrimination Act—"on the ground of the other person's sex, sexual orientation, gender identity, marital or relationship status or pregnancy".
The only condition is that they must be acting "in good faith in order to avoid injury to the religious susceptibilities of adherents of that religion or creed".
And let's be clear about this: I do not have to say anything about my sexuality at school to lose my job. I just have to exist and be gay.
Most of my heterosexual friends don't understand why this is such a big deal. They think that, surely, it must be easy not to come out to my colleagues.
What they don't understand, however, is that concealing sexuality is not a passive choice. Rather, it is an active decision that requires constant vigilance.
Hiding my sexuality involves a low-level of paranoia when it comes to social interactions. To start with, there is the standard self-policing of mannerisms and language so as not to 'look gay' (whatever that might mean).
On top of this, there is the meticulous on-the-fly sanitisation and editing of all personal stories lest I leave in a slightly queer detail. Turns out that I've gotten pretty good at it, but it can be isolating to regularly censor yourself during workplace chats.
On a more intimate level, I can't even go on dates in public without keeping a constant eye out for students, parents or co-workers in the crowd. Frankly, the whole thing is pretty exhausting.
The legal Sword of Damocles hanging above queer teachers has been brought to the forefront of the public consciousness by the release of the Ruddock Report into Religious Freedom.
One of the report's many recommendations is that there should be clearer provisions in place allowing religious organisations to discriminate based on sexuality when choosing staff.
The response to the Ruddock Report has been interesting to observe. After public pressure, politicians from the two major parties have expressed a desire to change legislation and prevent discrimination against queer students in religious schools. This is good. However, the push to protect queer teachers has been lukewarm.
This raises an interesting ethical question: how old does a queer person have to be before it's okay to discriminate against them?
There is an issue of economic justice here too; religious schools (mostly Christian) make up nearly one-third of all schools in Australia. This radically reduces employment opportunities for queer teachers, and leaves many of those who are employed by religious institutions without job security.
Permanent positions and long service leave mean nothing when left up to the whims of potentially volatile principals and school systems.
On the bright side, many Catholic leaders suggest that they will not actually use anti-discrimination exemptions to fire queer staff.
Yet the Australian Catholic Bishops Conference (and many of its individual members) have been outspoken in their opposition to repealing or altering the Sex Discrimination Act. So why are they fighting hard to protect these exemptions if they aren't planning on using them?
The short answer is as obvious as it is simple: the mere existence of a happy, out queer person is—to Church leaders—inherently an act of advocacy at odds with Catholic teaching. If this advocacy becomes a problem, it must be quashed.
For the longest time, I saw teaching in a Catholic school as part of my vocation; I saw it as a way of giving my life to my faith. I don't know if that is still possible.
I do not see my homosexuality—which I have come to embrace as a healthy and normal variation of human sexuality—as inherently at odds with my relationship with God.
While I have always been able to look past the institutional aspect of the Church, now the institutional Church is making itself impossible to overlook in a very practical and tangible way.
I reject the false binary of choosing between my Catholic faith and my sexuality. Unfortunately, without the law on my side, this personal belief could also leave me unemployed.
William McBrien (not his real name) is a high school teacher who has worked in Catholic schools his whole career. He has been both a Catholic and a homosexual his whole life.
<! -- WIDGET HERE FOR BUY ARCHER -->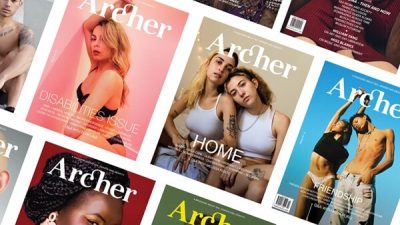 HELP KEEP ARCHER MAGAZINE AFLOAT!