Archer Asks: DANCING QWEENS performer James Welsby
By: Angelita Sofia Biscotti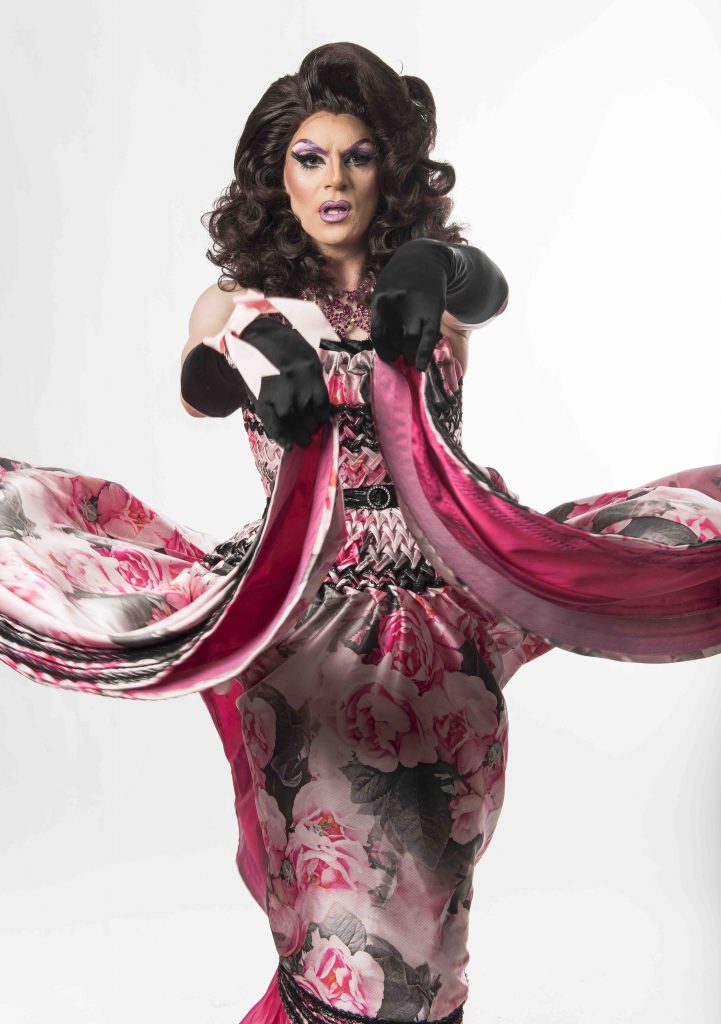 James Welsby is a VCA-trained performer, choreographer and producer with a decade of professional experience. His group Phantom Limbs won "Best Dance" and "Melbourne Festival Discovery Award" at Melbourne Fringe 2013. He is the founder and artistic director of the hit internationally touring cult cabaret YUMMY. His drag alter ego is "Valerie Hex."
In Midsumma Festival's first Dancehouse event, DANCING QWEENS is a new interactive and surreal work that explores 50 years of queer dance history. Performing with James Welsby/Valerie Hex are Rolly, "Mad Fox" Maggie, Ally Cat and Joel Bray. You can purchase tickets here. It's also accompanied by a public program of workshops, conversations and queer dance classes.
Enter the code ARCHER when you purchase tickets to receive 20% off the full price!
What is queer dance? 
"Queer dance" isn't an established term the way that others genre terms like "folk dance," "street dance," "ballroom dance," or "contemporary dance" are. That doesn't mean it doesn't exist – I'm making the case that it does, on terms that subvert cishet norms. What makes it "queer" may vary. It might be the artist, the artwork itself, the intended audience, or any combination of the above. There has always been a tradition of queer people working in dance, but I'm talking about dance that is made directly by, for, and about the lived queer experience.
Queer dance is as real as any other genre, and deserves to be respected as a cultural offering. The end game is to have ongoing expressions of cultural identity through physical practice, whether that's experiential, such as a dance floor, or performative, with performer and audience.
Where could one go to find a queer dance environment?
Wherever makes you feel like you are the best version of yourself! There's a fantastic community at Honcho Disko, Barba, The Outpost, and so much more. I'm also really interested in queer spaces that don't always centre around nightclubs (I'm saying this as a professional club performer). I'm inspired by queer choirs, theatre groups, and community spaces that offer activities and culture beyond the party. That's why I'm offering 10 dance classes, three panel discussions, and two days of choreographer workshops.
To dance is to put the body out there. For whom do you dance? With "Dancing Qweens" specifically, what is it you wish to express?
I dance for myself, to stylise my body language into movement. Dance connects my identity with my moving body and nothing feels more authentic. I give opportunities to other artists to do the same so that we can interconnect and express the breadth of the culture.
I want to express the self-determination of queer people and the way our perseverance has manifested as movement culture. The four other artists in Dancing Qweens represent different gender, sexuality, and familial backgrounds. Together we show the diversity of existing queer cultures.
Dancehouse is a great place for this project, because this is a cultural first. Dancehouse, a place renowned for its rigorous approach to choreography, has never produced a show in Midsumma Festival before. I'm hoping some of my queer audience make discoveries about Dancehouse, and the Dancehouse audience make some discoveries about the queer community.
What happens when queer dance speaks to classical and contemporary dance?
There are many queer makers in classical and contemporary dance, but I see queer as a form of punk – so I'm most interested in the work that challenges gender and sexuality norms we all have to deal with. You could be in a queer relationship but if the work you put out there only adds to limited ideas about gender and sexuality, I would argue that your work doesn't speak of the lived queer experience. But that's not for me to judge. There is no right or wrong way to be queer. If an artist wants to put their work forward as a contribution to queer dance, let's listen to what they have to say.
In classical and contemporary dance styles, there are amateur and professional levels, clear standards of excellence. What does excellence look like in queer dance? Is excellence even a thing?
Yes, excellence is a thing. Part of queerness is seeing through tropes about 'eliteness' and breaking down unethical power dynamics. Of course there are outstanding artists out there who deserve to be honoured. Consider the 'legends' of Voguing, the champions of same-sex ball room, the iconic performance artists of the drag world. When someone repeatedly wins competitions, battles and titles there is evidence of excellence. Still it's important to remember that not every artist is at the peak of their powers right now. Engaging with artists at different points on their journey is an essential aspect of supporting the culture.
With queer style and queer performance culture becoming more and more mainstream through hit American TV shows like RuPaul's Drag Race, Queer Eye and Pose, it would almost seem that queerness is no longer as queer, or as strange, or – some might say – oppressed. Can you tell me your thoughts on this?
I sometimes wonder that as queer behaviour becomes more and more assimilated into pop culture and broader society, our subcultures may be lost. But a queer person might feel completely comfortable one minute (seeing themselves on TV), and completely uncomfortable the next (a doctor making a transphobic comment, a real estate agent ignoring a gay couple's application, a gendered slur screamed from a car). The truth is we're still not ever completely safe, and our gender and sexualities come with their own unique set of challenges and rewards.
I'm incredibly proud to be queer, and to live and breathe in my own unique culture, but I don't want to live in segregation. Part of being accepted in the straight world means accepting straight people into our world too. It's about leading with the heart, but protecting and respecting the founders and gatekeepers of the culture.
DANCING QWEENS runs from 30 January – 3 February at the Dancehouse in Melbourne. Buy tickets here. Enter the code ARCHER when you purchase tickets to receive 20% off the full price!
The public queer dance program at Dancehouse includes Voguing, Waacking, hip hop in heels, dancing in drag, Indigenous identity in queer dance, Bollywood, Afro-Carribean, same-sex ballroom and same-sex Latin. No prior dance experience necessary. The program is open to all gender identities. More info here.  
Angelita Sofia Biscotti is a model, photographer and photomanipulator based in Naarm, Melbourne. Her art and captions are meditations on mental health, the meaning of love, confronting self-hatred, and the pursuit of self-improvement by practising self-acceptance. Follow her on Instagram: @angelita.biscotti
Dancehouse is a proud supporter of Archer Magazine. BUY ARCHER MAGAZINE
<! -- WIDGET HERE FOR BUY ARCHER -->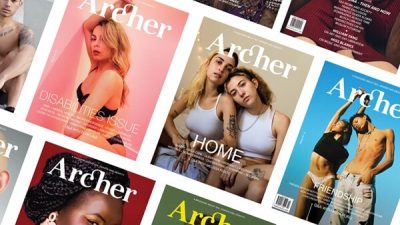 HELP KEEP ARCHER MAGAZINE AFLOAT!
Read more stories about:
arts