Archer Asks: Musician and performer, William Hannagan-Mckinna
By: Sabina McKenna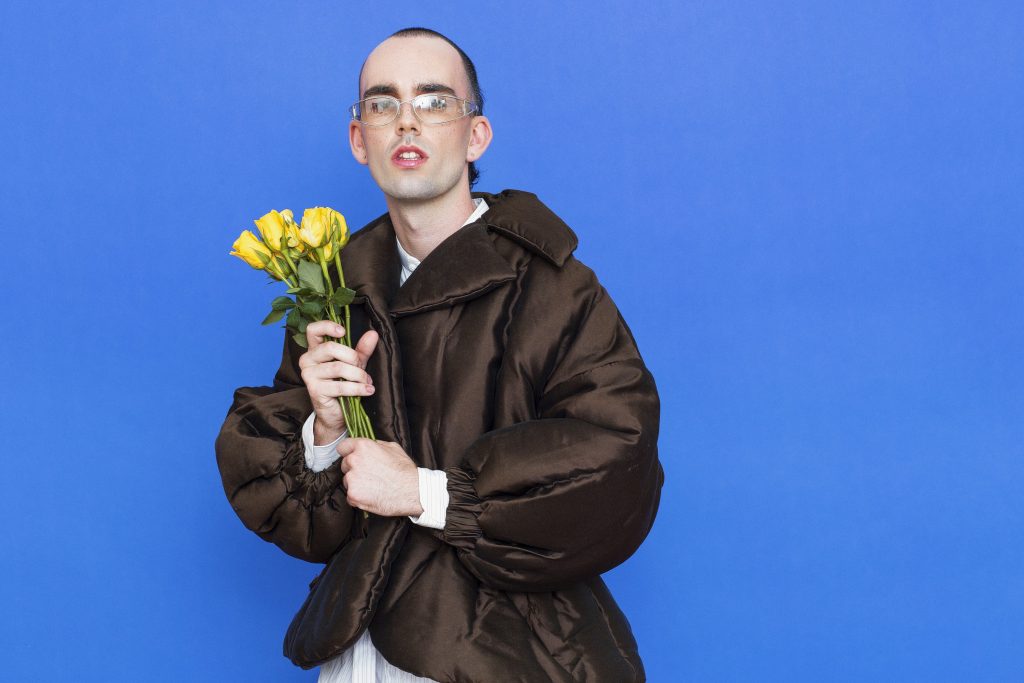 In light of his self-released record, Small Cruelties, Melbourne based musician William Hannagan-Mckinna spoke to Archer about the inner-city-queer-millennial-experience, the breakup that instigated the record and his one true love, the club.
Your sound epitomises '90s house meets queer disco' and the lyrics deal with many funny and relatable queer-relationship tropes, that feel so relevant. Why do you think it's important to tell those stories?
Sometimes I feel almost guilty for adding my own voice because, yes I'm queer, but I'm a cisgender white man, which means trying to make sure you know where you sit within the queer space at all times and checking how much space you actually take up.
I really wanted to portray talking through your emotions and sharing that on a stage in a way that was really tender and soft.
Working with emotion is important because of what it's trying to scope out, especially in men where the space for emotionality has often been oppressed.
I think that a lot of the Melbourne-queer-music scene has embraced emotionality in a whole lot of different ways. Habits is a great example: it's a lot harder in its presentation than what I'm doing – but the work is trying to do similar things. I mean—I don't want to put myself on their level, they're just so good.
Apart from your break up, where do you draw your inspirations from?
Uh well—the club! (laughs) The record is pretty fucking honest about things like drug use, being a slut, and going out and being silly. That's probably the reason I love (and write) pop music, because the silliness is inherent, and this is certainly reflected in the first half of the record.
It's an attitude I try to bring to my live shows too: when I performed at Midsumma we decided to play out a song about sleeping with straight men on stage by bringing someone up on the stage and serenading them, which was actually so funny because it was such a queer audience.
Who did you collaborate with on the record?
So Claddy is the only featured vocalist on the record and I was SO excited when she said yes because I knew she did all that fab vocal house stuff, which is exactly the sort of stuff I wanted to get into more. Aside from that I mostly work with two very skilled producers: Luis and James. I meet up with them and hand over a 'quite shitty demo' in the studio, and then they really make the magic happen. The absolute joy is the collaboration.
So, on a final note – I have to ask – any break up advice?
Yeah, you know I'm constantly really impressed by Julian (my ex) and I. And I think the thing is to find balance between being tender and resilient, and to just fucking listen to each other. We listen to each other more now than we ever did during our relationship. We're better friends now and it's because we genuinely care about each other's well-being, and because we called it before it got too bad.
Small cruelties never became big cruelties. If they had become big cruelties, I don't think we'd be in the place we are now. It would have been disastrous for both of us because our entire inner-north circle is so intertwined that it would have made things much more difficult.
There was no choice but for us to be entirely open and vulnerable with each other and to continue having conversations. So my advice is that all you've got to do is to continue being open and honest with each other. It sounds like such a cliche thing to say but it is what it is.
Cry together, and try not to put any rules on what the break up has to be.
The conditioning of the patriarchy means that romance and friendship have this line. There is this binaristic thinking about it, and when you try to dismantle that line and allow relationships to grow organically and are constantly present in the moment, that is when you can have a really beautiful breakup. One that of course hurts, but the hurt enriches you rather than destroys you.
Sabina McKenna is a writer and curator based in Melbourne. She has been published in Art Almanac, Broadsheet, Acclaim, i-D, G-IRL (London), Ladies of Leisure, Catalogue, and Hopes and Fears (NYC); and is the creator and editor of whereareyoufrm.com.
<! -- WIDGET HERE FOR BUY ARCHER -->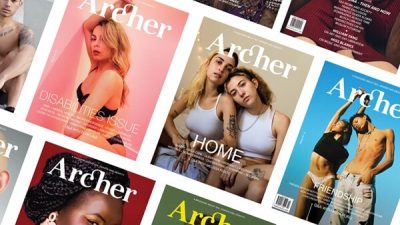 HELP KEEP ARCHER MAGAZINE AFLOAT!