Losing a digital home: Tumblr's ban and marginalised sexual identities
By: Allison Gallagher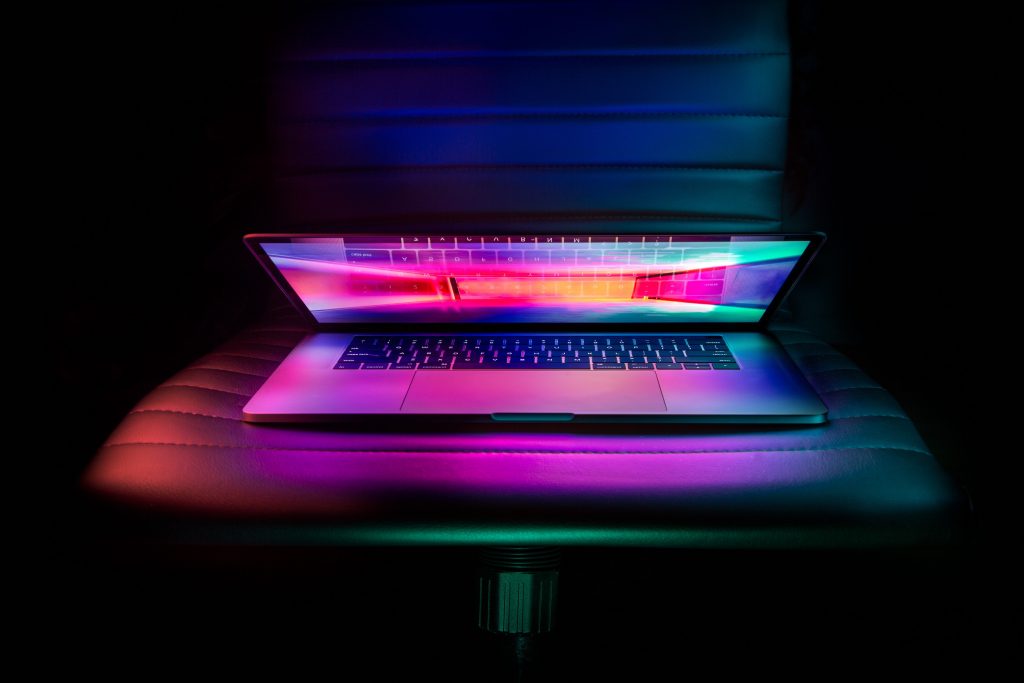 On December 17, the popular blogging platform Tumblr enacted a ban on "adult content" uploaded to its site. What it means by adult content is images and videos of "real-life human genitals", content that depicts sex acts, and nipples – but only, of course, ones that are "female-presenting."
Many have pointed out that the blanket ban followed an incident where the Tumblr app was taken off the Apple App Store after child porn images were found on the site. A valid reason, obviously, but as Jason Koebler and Samantha Cole point out, "thousands of sites manage to effectively moderate to keep their platforms free of child porn, while allowing adult content more broadly." Some critics have suggested the move is to appease Tumblr's investors and advertisers.
I found Tumblr at a time when my sexuality as a queer, trans woman felt non-existent. Growing up in an era where trans women's sexuality was at once demonised, erased, and fetishised – I had rarely, if ever, seen trans women have autonomy over their sexuality. It was a level of control I'd only seen relinquished through the media's resounding narrative about our bodies, our sexuality.
Early in my transition, I discovered communities that were specifically centred around uplifting trans and queer women's sexuality early in my transition. It was at a time where I was unsure whether or not I was even allowed to have one. I had nowhere else to find that kind of representation in such an autonomous, communal way.
In their recent Archer article, 'Being queer on Tumblr: Privacy and anonymity in the age of social media', Jake Pitre articulates Tumblr as an "escape from the social surveillance seen on networks like Facebook", explaining that the site exists as a way for people to assert control over their identities.
Pitre's article, read in light of Tumblr's recent ban, suddenly feels incredibly dated.
Tumblr – ostensibly free from a puritanical eye – facilitated the creation and fostering of sexual communities for people who found those communities largely inaccessible otherwise. This included queers living in rural and regional areas who could not access physical spaces in which their sexual identity was supported.
A troubling aspect to the ban is that there don't seem to be clear outlines of how content will be policed, or what the arbiter is for what constitutes sexual imagery. What is explicit content? Who decides whether an image is "nudity related to political speech" – which Tumblr says is okay – versus smut that needs to be erased?
Some have suggested that the system may inadvertently – or, indeed, deliberately – target LGBTQ+ content regardless of whether it is "sexual" in nature. It's not the first time that's happened; in 2017, there was an outcry after it was discovered that YouTube was demonising videos that included queer content.
Recently, a test-run of the site carried out by CNN found that images of a "woman breastfeeding a baby, a fully clothed woman taking selfies in the mirror [and] a photo of a vase" were all incorrectly flagged by Tumblr's moderation system.
The condemnation and erasure of 'deviant' sexual behaviour and identities has always been wrapped in a coat of cis and heteronormativity.
As writer Jenna Wortham noted on Twitter, the "adult content" ban is indicative of a larger trend of "troubling, invisible heteronormative morality clauses" on the internet.
It's a reminder of the folly behind putting that kind of trust in a company whose end goal is still tied to their investors and  advertisers.
Tumblr communities were the first places I saw people that looked like me with agency over their sexual depiction. In reality, that was privately owned content all along; content that those in charge at Tumblr could have abolished at any point.
While it was online communities – not a privately owned company – that gave me a sense of self-actualisation and connection to other queers, I, along with many others, am faced with the reality that the digital platform we intertwined with our sexual identities – generating capital for them in the process – was outside of our control.
There's a kind of assumption we make that the user-generated content and communities that we put significant time and effort – in many cases years – into developing are therefore our own.
For a queer kid in the middle of nowhere, those communities become a kind of digital home. As writer Steven Thrasher points out, however, the people in those communities "can't protest eviction" once they're told to get out.
The message is clear: we're not in control of what the internet looks like or what activities we're able to engage in.
It's difficult not to see Tumblr's ban in line with the same culture responsible for passing the FOSTA/SESTA acts last year.
The legislation, which effectively criminalised web hosting of people who engage in sex work, consequently saw Craigslist and Reddit shut down parts of their sites that were often used by sex workers and clients.
I don't know what the answer is. Many have sardonically pointed out that Tumblr is far from the only place on the internet where you can find sexual imagery.
But there are few other places on the web where the confluence of self-expression and community have created the kind of space that can be vital for marginalised sexual identities.
Unchecked, these restrictions signal a vastly different internet – not merely heteronormative and puritanical, but one that silences any marginalised bodies and identities from having an autonomous space online.
Allison Gallagher is a writer and artist based in Sydney. They tweet at @allisongallaghr. 
<! -- WIDGET HERE FOR BUY ARCHER -->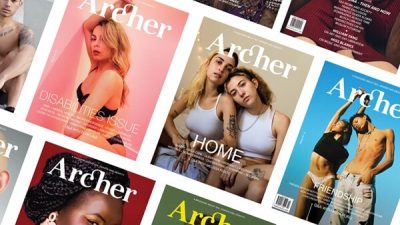 HELP KEEP ARCHER MAGAZINE AFLOAT!