Gender Euphoria: Two trans artists chat about gender, performance and celebration
By: Archer Magazine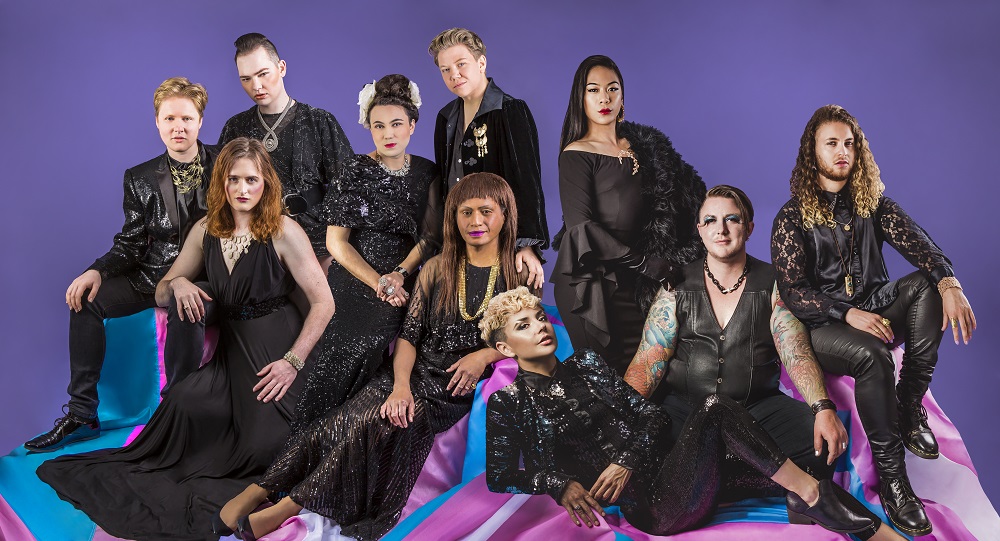 Australia's biggest line-up of trans and gender-diverse performers is coming together to flip gender dysphoria on its head and explore the distinctive joys that can come with being trans: this is GENDER EUPHORIA!
We recorded a conversation between two cast members, Harvey Zielinski and Mx Munro, discussing performance, celebration and empowerment of Trans communities and artists.
Please enjoy this candid one-on-one. It's a bit like being in a café next to two awesome gender diverse people, and we are very honoured to be privy to such a chat.
GET TICKETS TO GENDER EUPHORIA – 15-20 October
Gender Euphoria is a proud supporter of Archer Magazine.
Mx Munro [TV presenter voice]: Hi, welcome to 'In Conversation with Mx Munro and Harvey Zielinski'. Today we'll be discussing a show that we're in, Gender Euphoria.
Harvey Zielinski: [laughter] Ok – Gender, identity, life, art. Let's go.
MM: For me, art has been a really integral part of understanding my gender and exploring who I am as a person. I always wanted to be a performer or singer but I was always too scared, thinking I wasn't good enough.
But then at uni I started doing drag. I was obsessed with gender studies because I realised I didn't really identify with being a man, and to try to get through my law degree I'd watch RuPaul's Drag Race.
I entered amateur drag competitions, experimented with make-up and dresses, and found out about non-binary identity. And eventually I met people who told me I shouldn't be lip-synching, because I had a lovely voice and I should be singing live. I had some singing lessons, got me some gigs, and now suddenly, with Gender Euphoria, I'm here at Arts Centre Melbourne.
Community. Grass roots community. That's what made me.
HZ: Well, for me, I started acting when I was eight because my parents thought I needed more confidence, and I haven't really questioned what I want to do since then.
I think my work was held back for a long time by my struggle with gender. It was unresolved, eating away at me, alienating me from myself… I became conscious of what was going on around age 19 and kind of went through a mental health landslide until at 24 I finally came out.
During that time I was still acting, but I was never gonna be very good because I was completely blocked. I didn't like being looked at, I wanted to disappear… I just think I was not in a place where I could embrace the moment or embody a character using every part of myself – because I wasn't actually being myself.
MM: It's hard to play roles when you hate the person you have to play.
HZ: Yeah! But then I came out, and the first role I got after drama school was in Taylor Mac's Hir at Red Stitch playing Max – a trans character. That was amazing, considering the dilemma I'd been under for five years about how I was going to fit in the industry: who I could comfortably play, who I was.
GET TICKETS TO GENDER EUPHORIA – 15-20 October
Later that year, I was nominated for the Heath Ledger Scholarship and went to Los Angeles  — this huge introduction to the LA industry in a week. That was really huge in terms of seeing that there was a place for me in the industry, the fullest version of me. All the work I'd done moving towards an open and honest incarnation of myself, a truer version of my identity, really contributed. I was able to open outwards and show myself in a full, expansive, nuanced way, using all of myself in my work.
My work became better, and I became more comfortable and confident, projecting myself outwards into the world instead of retracting inwards.
MM: So for me, performing helped me find my gender, and for you, finding your gender helped you in your performance work.
I think it links to how and when we find moments of gender euphoria – I know I have had moments that are affirming through art, and that the art we've created has made such moments for other people.
I mean, I remember after the first performance of Gender Euphoria, a friend's girlfriend said: "That was the first time I've ever seen someone who was like me on stage, and that felt good."
HZ: Definitely. I experience a great, true surge in euphoria in our show, and in our rehearsal room. It's complex and vulnerable but really profound, and both deeply calming and igniting to be so seen and validated and to acknowledge a huge part of my life and identity that I often try to repress or ignore to get by.
MM: And there's something really freeing when you're in those spaces full of other powerful trans people –
HZ: It's huge!
MM: It's huge. It's massive, and we don't get those spaces enough.
For me what was really powerful about making this work was that it was unapologetically acknowledging that there's not one singular story, that euphoria isn't always just that one type of bubbly lemonade – it's something that's really complex, difficult to understand.
Being able to hear all these different stories echoing out into a space, and that they are all similar but different, all powerfully coming together.
HZ: Even just to not be the only trans person in a room is pretty amazing.
MM: It's a space where we don't have to pretend.
HZ: An innate understanding.
MM: Exactly.
GET TICKETS TO GENDER EUPHORIA – 15-20 October
HZ: And I imagine for queer audiences it would feel very special and validating in a way they're not used to. That's my hope for it. It's moving to be held in a space like this, and see people sharing of themselves in such big, creative, unashamed, unapologetic ways.
MM: Definitely. It allows us to tell stories that aren't usually told. Some of the people I know who saw the previous iteration of the show just sobbed, because they have never had this kind of affirming experience in the theatre.
HZ: Part of the importance of what we have created is it focuses on and emphasises a joyous experience of transness that is usually neglected in mainstream media in every way, when trans narratives are usually defined by and limited by trauma without finding out anything else about us at all.
Instead we've focused on the transcendent, joyous, expansive experiences we can have – just like anybody else.
Mx Munro and Harvey Zielinski are two of the stars of Gender Euphoria, co-created by Mama Alto and Maude Davey, and presented by Melbourne International Arts Festival and Arts Centre Melbourne from 15 to 20 October 2019.
TICKETS AND INFO: https://www.artscentremelbourne.com.au/whats-on/2019/festivals-and-series/miaf/gender-euphoria
The ensemble of 10 – featuring Mama Alto, Amao Leota Lu, Miss Bailee Rose, Fury, Harvey Zeilinski, Mahla Bird, Mx Munro, Ned Dixon, Nevo Zisin, Quinn Eades and special guests – explore gender, identity and personhood in what is a celebration of queer voices, and a rallying cry to empower Trans communities and artistic practices.
Music, dance, comedy, burlesque, circus, poetry and much that defies any label will come together to seduce and transport you, as emerging talents rub shoulders with some of our stage greats. You'll also be privy to many familiar faces showing a side you've never seen before.
#gendereuphoriashow
Gender Euphoria is a proud supporter of Archer Magazine.
<! -- WIDGET HERE FOR BUY ARCHER -->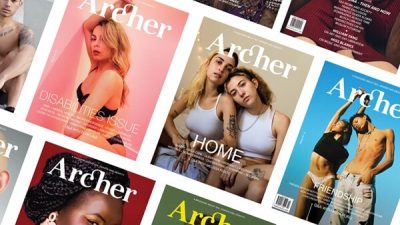 HELP KEEP ARCHER MAGAZINE AFLOAT!