Unmasking heteronormativity
By: Sarah Rowe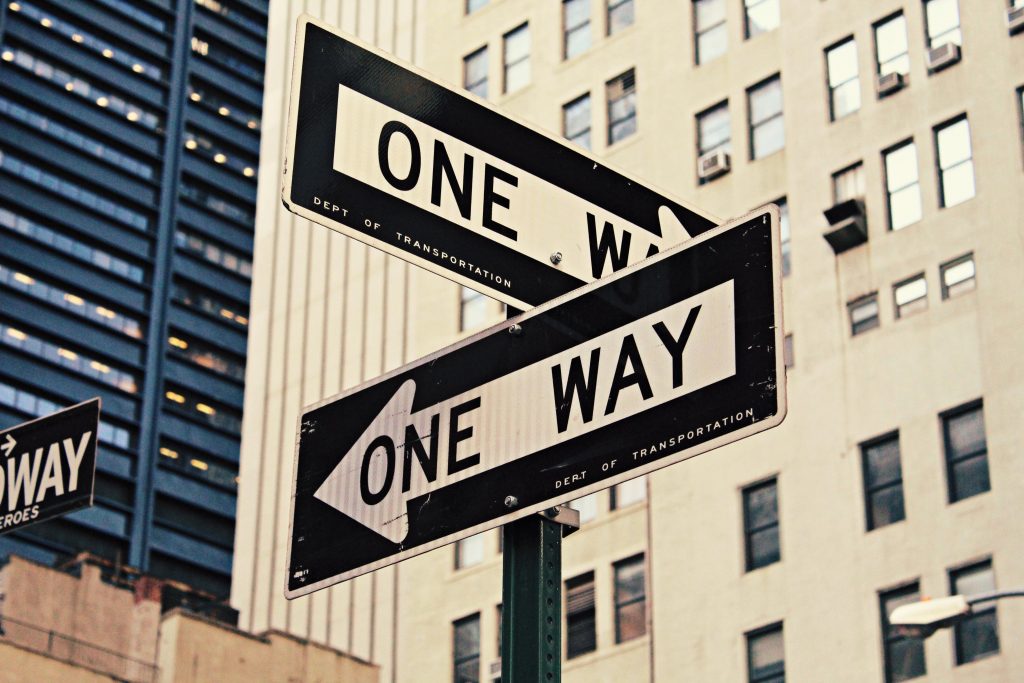 I was about 16. My mum and I were at Sam's house. She's a friend of my mum's, and I loved visiting her.
Her house was filled with mismatched antiques and eclectic treasures from around the globe; patterned rugs covered the hardwood floors, lush Japanese blankets draped the couches, while the smell of incense made the space feel exotic, even though it was just another unsuspecting weatherboard house in suburban Melbourne. There was also the faint scent of old leather and paper (given that she had chosen not to have children, two of the rooms in Sam's house were dedicated solely to her expansive book collection).
The whole place felt like another world, something unknown, something unfamiliar, yet never unsettling or uncomfortable.
Though her space was by no means untidy, it felt somewhat undomesticated and foreign, especially in comparison to my family home, the décor of which seemed to be mundane domestic items – school photos on the walls instead of scrolls of Japanese calligraphy on thick cream paper; washing baskets and odd socks on coffee tables rather than photography books or brass candelabras; the scent of laundry powder rather than incense.
I loved to ask Sam about her younger life and relationships; having chosen to be single for most of her recent life, I found it fascinating to hear her reflections on past intimacies. The years (and her psychology degree) had bestowed upon her the ability to examine her past relationships with a critical and insightful eye, and I always felt that I learned something from our conversations – and, being an insecure teenager, desperate to get an insight into the adult world of relationships, I was quite an eager student.
It was during one of those conversations that I remember having a direct confrontation with heteronormativity, that general desire to promote and privilege heterosexuality.
I realise now that, unfortunately, I had probably encountered heteronormativity many times beforehand; but this was the first time I remember it making me feel uncomfortable, questioning, uncertain.
Having exhausted examinations of her relationships with men, Sam turned to my mother and asked, "Can I tell her about my dark past?"
Her tone was light, playful, but I observed my mother's initial discomfort as she offered an uneasy laugh and a small shrug.
"I've been with women."
The revelation itself didn't bother me at all. But the question – asking my mother's permission – did, though I didn't have the words to explain why at the time. As I've grown up and been exposed to other sexualities, and begun to explore my own, I've thought about it intermittently and have come to see just how sinister those few sentences were, and how they provide an acute example of heteronormativity at work.
Sam's use of the phrase "dark past" was light, humorous. There was a twinkle of mischief in her eyes, the ghost of a smirk on her lips when she said it. It was perhaps intentionally subversive; an example of her consciously making light of the fact that some people thought that indulging in same-sex relationships was somehow deviant, at worst, or unusual, at best.
But, despite Sam's teasing and rebellious tone, there was a certain underlying vulnerability; she felt she needed the permission of my mother before she told me she had engaged in same sex relationships.
A straight person would never be required to explain, much less justify, their relationships. Yet it seems we still expect an explanation from anybody who dares to challenge the narrative of compulsory heterosexuality.
Heteronormativity is something we learn, whether through our family, our religion, our peers or our education. Thus, when confronted with narratives beyond heteronormativity, it can present a challenge for us. But we have a choice; we can stand by the apparently 'superior' narrative of heteronormativity that we have systematically inherited OR we can challenge it, break it down, smash it to pieces and create space for all narratives.
In such a scenario, no one is made to explain themselves or ask permission before sharing their story, lest they be made to feel vulnerable or shamed. All stories, all relationships, all varieties are welcome and accepted.
Heteronormativity doesn't carry the same explicit negative overtones as homophobia, and yet its overall effect is still damaging to LGBTQI+ communities.
My mum is by no means homophobic; I'm sure that if Sam was in a relationship with a woman today, she would be nothing but supportive. What happened that night was driven not by homophobia, but rather a simple, unchallenged and unexamined disposition to stick to the traditional narrative of heterosexual relationships, to maintain the heteronormative status quo.
No, it wasn't homophobia, but it still put Sam in a position of vulnerability, of needing to ask permission for going against some supposed omnipresent authority on sexuality.
It's not homophobia, but heteronormativity still perpetuates social inequality, vulnerability and shame. It still demands that people explain their behaviour when they don't conform.
No, it's not homophobia, but heteronormativity is still harmful. And we need to continue to challenge it, so that people like Sam don't need to ask permission before talking about the love they've provided, received and experienced.
Sarah is a sociology student living and studying in Melbourne. She is fascinated by issues of sexuality, gender and psychology. Her current aspirations include completing her undergraduate degree, pursuing a Masters in social work and owning a cat. 
<! -- WIDGET HERE FOR BUY ARCHER -->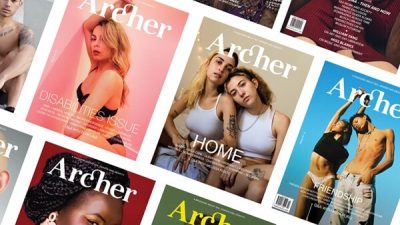 HELP KEEP ARCHER MAGAZINE AFLOAT!