I as my brother: Confessions of a Tinder catfish
By: Elias Parks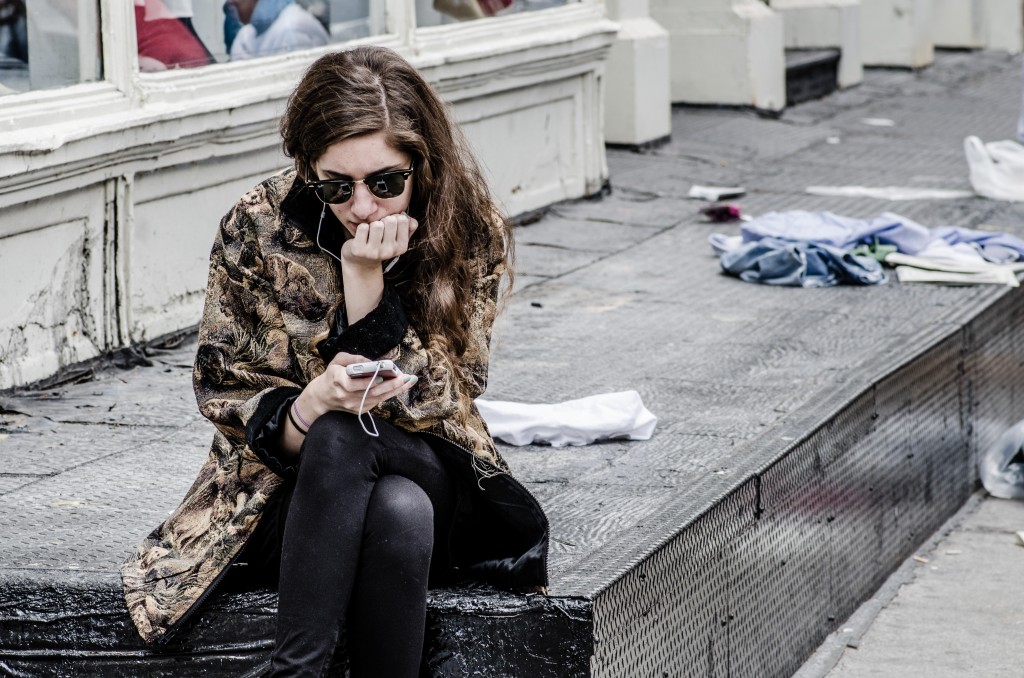 "She let me come inside her," my brother said as he walked into my apartment.
"Who, one of my girls? Was this last night?" I replied in shock.
"No, no. This was different, some French girl I met last night," he responded, as he sunk into the couch and turned on the television.
"Ohh that's alright then," I said grabbing my phone. I didn't think the girl I set him up with would let him do that.
"It was good you dropped by because I've got two girls that want to meet you tonight. Kara seems interested, she's already out in the city so you can grab a few drinks with her and bring her back. She'll have sex with you, easy. The other one, Ina, I don't know, personally I wouldn't bother," I continued, grabbing a drink from the table. "Which one did you want me to lock in?"
"Ina, I feel like a challenge, something different," he said, returning to his show.
I opened my brother's Tinder account on my phone and scrolled up to read my previous conversation with Ina. She was shy and there was a slight hesitancy in our exchanges, but I knew she wanted to meet my brother, maybe even have sex with him. But she needed to be treated softly, I needed to press the right buttons – even though she looked like she was into kinky stuff in bed.
Now, before I continue, I want to say that my brother is an attractive, popular, young man that has always found it easy to establish relationships with people. Not only that, but we have always been very close friends, with only a few secrets between us. So I was neither surprised, nor shocked, when he downloaded Tinder about a year ago. A few months into creating his account, he asked me to download his Tinder account on my phone to help fix the failed conversations he had with women online. I realised his face-to-face sweet-talking didn't transfer well online; it was a territory unknown to him. So, before long, without even noticing, I was initiating and conducting most of his Tinder conversations.
I didn't just accept this proposition because it was my brother and I was bored. Initially, I activated his Tinder account on my phone because I was curious. Could I flirt with his matches online, as a woman pretending to have a man's face? Would they trust me? And more importantly, would they notice that I, a woman, not I, my brother, was courting them?
I had suddenly become a sheep walking amongst horny, young, attractive sheep, who didn't know I was one of them because I was wearing wolf's clothing – and it felt exciting.
At first it was hard, or more specifically, the transition was surreal. I've had Tinder before so I understood what it was about. You had to be open, willing and cooperative.
A significant factor in my success as my brother on Tinder was my heightened perception and ability to deduce information effectively. When my brother saw a picture of a 19 year old tanned brunette with nice boobs, and a decent face; I saw something different. I looked at where the photo was taken, the amount of cleavage she showed, the legitimacy of her smile, how much make up she applied. I then was able to draw deeper conclusions than my brother.
At times I mistakenly got carried away and wondered if I would get along with certain women if we met by chance at a cafe or a bar. Did she really think my jokes were funny, or was she only enticed by my brother's handsome features, and the possibility of sex?
Regardless, I wasn't afraid of being open in conversations because I believed certain women found it refreshing. I also knew that most were sick of the initial cat and mouse 'foreplay', so I cut it out and established more personal conversations which showed that I cared about the little things, but was clever enough to have the end goal in sight. This skill, used by most men on Tinder, was what I perfected due to my astute awareness of the womens' feelings and reactions.
A few months into my experiment, I noticed a change.
I was still analysing certain aspects of their bio, pictures and Instagram photos, but I noticed that I had grown colder towards the women I spoke to. The women started becoming simply matches and I started getting lazy and generalised my pick-up lines. I was forgetting what I, as a woman, wanted to hear, and began carelessly disposing women because I knew there would be more matches and conversations to be had.
I only noticed this recently, when my brother asked why I didn't ask one woman, who I was talking to at the time, how her day was, before asking her out that night. And that's when I realised that I'd stopped doing the little things that required more effort. I realised my frustration when women didn't answer the way I predicted, and didn't bother responding to women who refused to meet up with my brother.
I had become the very person that I hated when I was on the app as myself. Granted, many people use it for casual sex, but I felt increasingly as though I, and others, had conveniently forgotten that these profiles being swiped left and right were in fact humans; humans who had emotions and could be hurt.
I eventually stopped using my brother's account, but I didn't delete it because I felt sympathetic towards the women I spoke to. I felt guilty for lying, but they were also lying to me, lying to themselves about who they were and what they wanted on Tinder.
I stopped because I was scared of who I was becoming. I was scared that I had become numb to manipulating emotions. But most importantly, I was scared that there were others like me, other men who were hypnotised by our society's tainted fantasy for instant gratification, meaningless sex, and disposable women.
And this crippling fear made me think about all the men who were initially sincere, but were now subconsciously transformed into a person they themselves didn't even recognise.
Elias Parks is a Melbourne-based writer and photographer who enjoys instigating random conversations on Twitter, drinking beer, and overanalysing television shows.
<! -- WIDGET HERE FOR BUY ARCHER -->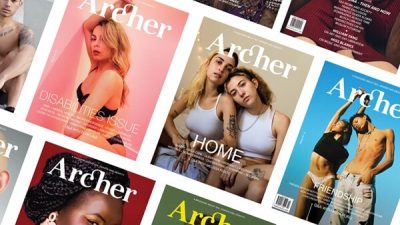 HELP KEEP ARCHER MAGAZINE AFLOAT!