Female friendships and sexuality: Common plums
By: Laura McPhee-Browne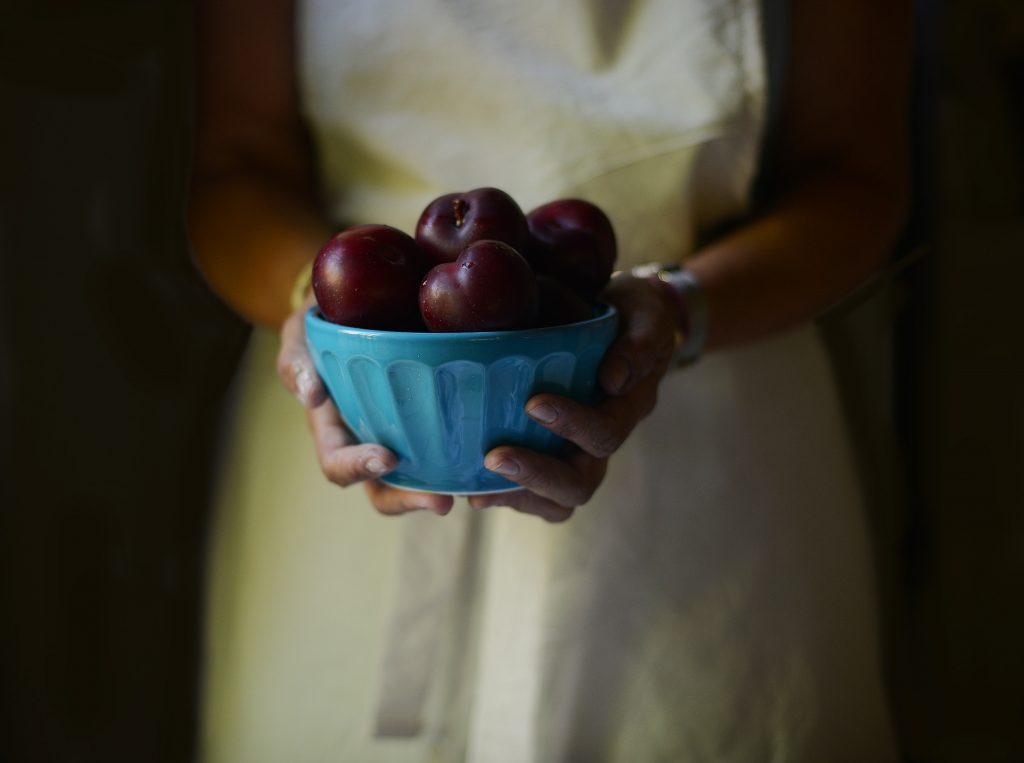 I want to show her one poem
which is the poem of my life. But I hesitate,
and wake.
—Adrienne Rich, from the second of Twenty-One Love Poems
Of all my loves, my love for women is my most complicated. You could describe this love using phrases from psychiatry text books—hypervigilance; belief that an ordinary event has special and personal meaning; chronic abandonment fears; overwhelming attraction; excessive jealousy; blushing and rapid heart and trembling. The very edge of human experience, this love. The very opposite of common.
When I was six years old and in grade one, I was deeply in love with a boy and a girl in my class. I flirted with the boy, if a six year old can flirt, and we joined in something like a kiss together one afternoon at his house while his mum was distracted. I felt happy and sure; I was so young but I was flying. The girl was my best friend, and I was shy around her even though I hid it so well she would never have known. I held myself carefully, took shallow breaths, and watched her when she wasn't looking. One night at a sleepover, we moved our bodies against each other's in the spare bed. I was terrified.
Why?
My mother, her mother: one dead, one alive.
The world: its hate and suffering.
My mother: who she loved, who she loves.
When I was smaller than six, Mum and I often spent time together in our small garden, out the back of our small terrace block in Northcote. She planted and watered and dug, I pulled at the Labrador's silky ears and listened to her tell me things: about the plants and the rain and the sun, how the moon came only at night. My mum has always been passionate, and so full of love and anger and sadness (so full of grief) that she is sometimes too much. Since before I was able to understand or remember, she has reacted to me as a mother to a child, but also as a woman to another woman. The loss of her most important woman, her mother, who died when she was ten, has haunted her.
Years later, after she had convinced my father to move to Warrandyte, she planted plum trees in an avenue to one side of our quarter of an acre. I asked her what kind of plum the trees would grow and she told me: the common ones. Later I would eat them as soon as they ripened and just before they fell, and would understand that a common plum was beautiful (purple-pink and tangy-sweet). She was out in this garden always in my memory, a restlessness taking hold of her most days that I saw then as more of a love of nature than a burden of the mind. She tells me now about the times 'I wasn't well', but I didn't know it then, or didn't understand it. I would read in bed or on the couch for hours—it seemed then that it was my only passion. She would bustle past me with dirt under her fingernails, sometimes joyous and sometimes wet with sadness or dried-out with anger. I didn't know how to predict which one would come next. I had learnt from when I was a small girl to prick up my ears and stay on my toes.
These days my ears are still pricked, and I find myself worrying, whirring, tiptoeing around my close female friendships, because I have a schema that I am only starting to pull apart, and because these women are everything to me. There is still much closeness and trust and truth between us—I work hard to make sure of this, and so do they. The value of a woman's love, her companionship, is the value of the world. And I believe in it.
I wonder if I should start gardening. I can't understand how my mother's affinity for growing things is not also mine. I hope it could be an answer and imagine I could slow down if I gardened, that if I grew a piece of stone fruit and held it, I could hold on to other things, too.
I would like to think of myself as someone who understands what an orchard is: how it thrives, what it needs.
I would like to have common plum friendships, common plum love.
I would like to think of myself as someone who isn't me, sometimes.
Along the banks of my body of water are girls and women, flanking the river of boys and men I have washed in. I have had best friends and close friends, and they have always (and never) been female, because it always meant so much more to be close to them. The only intimate relationship where I couldn't ask for what I wanted was with a girl from university. We stayed together nine months but my heart couldn't calm. This hypervigilance, this fear that if I let a woman have me she will let me go—it comes from grief. When my mother's mother left her, she left me too.
Laura McPhee-Browne is a writer and social worker living in Melbourne, on Wurundjeri land. Her short stories have been published widely in Australia. Laura also volunteers as a fiction editor for the literary magazine Verity La. Cherry Beach is her first novel.
<! -- WIDGET HERE FOR BUY ARCHER -->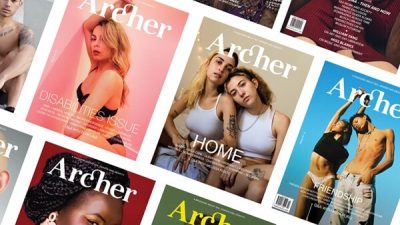 HELP KEEP ARCHER MAGAZINE AFLOAT!