Trans women in sports: End the discrimination now
By: Sabreena Lachlainn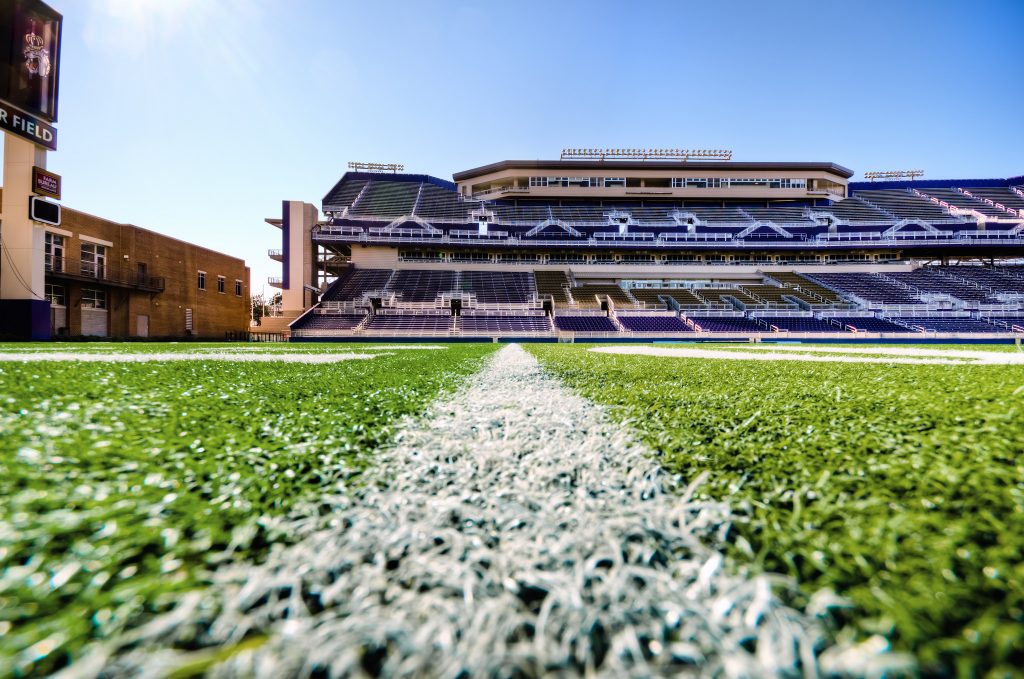 Wading into the deep end of the pool as a trans woman athlete has been fraught with problems. I was only three years into my transition when I made the decision to return to sport in 2004.
Prior to this, I had been a competitive athlete since my 5th grade of school. All I had ever known was sports. Having newly come out as a trans woman, I was terrified of the idea of competing as a woman for fear of reprisal, and the thought of being denied the right to compete.
Not a lot was understood back then about trans athletes competing in sport, from a medical perspective, so it was a major undertaking. When I first tried out with the Detroit Predators Women's Professional Football Team from IWFL there were a lot of barriers that had to be dealt with.
The first obstacle was acceptance by my teammates. I worried about how they would feel having a trans woman in the same locker room as them and practicing with them. Would there be issues concerning a perceived unfair strength advantage given my male past?
Then there was the worry of how the League would deal with me. Would I be banned before I ever played my first game? Would other teams boycott contests with us over my inclusion, forcing the League to forbid me from playing?
Fortunately, at the time the League allowed me to play. I had to present copies of my surgical letters and hormones scripts to verify that I had in fact medically transitioned, however that did not stop opposing teams from laying bounties on me, and offering money to any of their players who could end my career.
While most of my teammates were supportive, it was other teams who demeaned me during warm ups. I'd be lying if I said it didn't get to me. To be made to feel inferior by your peers is a very painful place be. All I wanted was to compete and to be an equal but, often, my mind would be swimming in an ocean of emotions.
I would find myself spiraling through bouts of depression, always asking myself if I was ever going to be treated and respected as an equal, as just another girl. While my teammates had to deal with the physical toll of practice and games, I also had to deal with the emotional toll.
Stress would overcome me during matches. As I ducked and weaved past my opponents, the constant reminder that someone was looking to end my career out of spite and bigotry stayed close to my mind. Add to that the cat calls from the stands by our opponent's fans.
Despite the few teams on our schedule who did try to end my career, in the end I was able to fight through. When my career was over after nine years, I had played on four teams in two nationally syndicated leagues and had been responsible for helping both leagues to write policies that were more inclusive of trans athletes.
I also got a call from the Women's Canadian Football League about helping them to adopt a policy that would allow inclusiveness for their trans athletes and I worked closely with them to ensure that would happen.
Since I left football and returned to the world of sailing as a trans woman, I have been accepted without much of an issue.However, there have been pockets of resistance, especially when it comes to the record books, questions come up about whether I should be listed in the women's categoryor given a separate category.
When it comes to trans athletes there is a great misconception about unfair strength and advantage. After undergoing full gender reassignment surgery, which included taking a regiment of hormones, I can safely say trans women's muscle mass and physical strength is drastically reduced.
Three months ago, my blood test revealed my testosterone level was in the negative, as I have no means to produce it anymore. The longer a person has been on hormones and the more time that's passed since surgery, physical strength drastically decreases.
As an American who has dreamed of sailing solo nonstop around the world from Australia most of my life, being trans has given that dream even more meaning. The political climate toward my community in the States has become toxic and life threatening. We are vilified and crucified for just being ourselves.
I want my journey to show our enemies we are people who have dreams and aspirations too. We can be and achieve whatever we set out to do, and we just want to live our lives and be treated with the basic dignity and respect everyone should be accorded.
Going out there and chasing down the records for fastest around the world alone nonstop as the first trans woman would mean so much. Not even just to me, but to a lot of trans people who feel they can't go after their dreams because they have been told their gender is not allowed.
My story is about sending a message. If you truly believe in the power of your dreams, if you are willing to make the sacrifices necessary regardless of what you're told, and you work hard and don't give up, you can achieve your dreams.
Sabreena Lachlainn was the first trans-woman to compete in the US Women's Football League and helped shape legislation to allow other trans-athletes to compete. She's now set her sights on becoming the first trans-person to sail singlehandley around the world.
<! -- WIDGET HERE FOR BUY ARCHER -->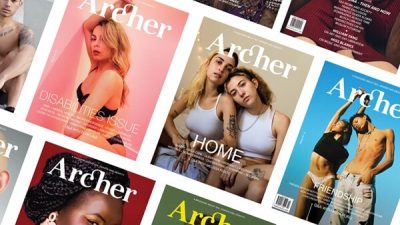 HELP KEEP ARCHER MAGAZINE AFLOAT!