Archer Asks: Samantha X, author and sex worker
By: Samuel Elliott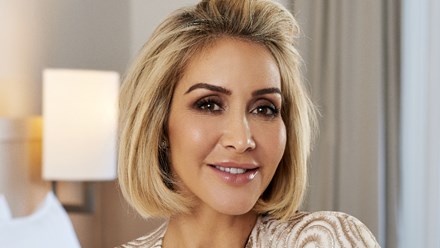 Samantha X is a British-born, Australian-based, journalist-turned-escort-turned-writer who now also manages her own escort service, Samantha X Angels. When not juggling her own business and client-base, Samantha is frequently sought by the media  for her pundit insight into the much maligned and misunderstood sex worker trade. 
SE: What makes a good client?
SX: What makes a good client is reliability, seemingly a very simple thing but, say when you are going to be somewhere, be there. For someone who is being paid for their time, it's massive, you can't mess around with that. It's something underrated as well, so good time-management skills and punctuality is always crucial for a client to possess.
Also, respect. Just because you're handing over money to someone does not mean you can't respect them, or treat them as anything else than a human being and a beautiful woman at that. Respect is fundamental in any relationship, whether it's an escort or anyone else, doesn't matter – respect them as a person, treat them as such.
SE: One of the central plot points in Back On Top is the whirlwind romance with Big. After years of meeting with clients, was falling in love a rarity?
SX: Yes, it was most definitely unexpected, unusual and ultimately a terrible mistake.
I think when you're spending long amounts of intimate time together with a client you're bound to form something meaningful. It's very raw, so you can't help but develop some emotions for them. Over time, when compassion and understanding have been established, you do connect with them on a very honest level. If you see the same client over the course of years, sharing many a dinner, an evening out, you've definitely built some strong sense of intimacy and genuinely care about them. I think that's pretty basic human nature really.
But that's not love and never to be confused with love. I've never fallen in love with any other clients. No, you only make that mistake once. Never again. Never, never, ever again.
What's worse, is that you have effectively ended the arrangement with your client, meaning that you'll have to quit seeing them, so a serious financial loss too. That's not the most important factor, but it should be something to seriously consider.
SE: Has your line of work changed how you view sex in your personal life?
SX: Sex is important yes, don't get me wrong, but it's not the be all end all. It's really all about the intimacy created and lasting, about establishing that connection that extends beyond simply what goes on in the sheets.
So many men are craving affection, real affection, not the porn-scene playing out, not the penis and vagina mashing together with all the moaning and shrieking, which we know always ends up taking just seconds anyway. It's the build up to the actual act that makes it so great, so sought after, the dinner, the light touching beforehand, the anticipation, all of that.
The job has taught me to respect my boundaries more, to understand what it is I really want, which I can't cater to as much in my professional life obviously, because the client is the focus there.
SE: Do you think people ignore the ways that sex work can be beneficial beyond the money?
SX: Being an escort has allowed me to understand what it is I'm really after in my personal life. I probably had more sex before this job, but much of that was the bestial, no-connection sort of affair, just going through the motions, which isn't lastingly satisfying.
Looking back, I was probably missing the intimacy during that time, or maybe I didn't understand what true intimacy was, whereas now I get that intimacy with a client as well as the sex. Sex isn't the main reason why I became an escort. When women come to me now saying they have a high sex drive and want to start working as an escort because of that, I tell them not to. It's not that.
Sex is a component, but you'll fall short and won't succeed if you cannot also provide that intimacy for a client, that's what they truly want at the end of the day. Forget the sexual aspect, at least initially, focus instead on what establishes intimacy, what is required of that, that's what I've come to learn and appreciate.
Men pay me a lot of money for my time, so when I'm going to have sex with free for someone in my personal life, I'm going to make sure that I'm not being used. And that there's respect from both parties. For the most part, though, I've found that I really can't be bothered having sex in my real life.
SE: Since first entering the escort business, how have you found that it has changed?
SX: Definitely for the better. I think that in society it's less judgemental now, less caught up in the outrageously antiquated ways that have carried down from all the past generations. We, the escorts, are certainly not going anywhere and we won't tolerate being condemned or otherwise publicly shamed. There's nothing wrong with what we are doing.
I think that there's more women showing their faces now, it's not so hidden and shameful as it once was, which is the way it should've always been really. Now, sex workers are in the mainstream media, standing up and speaking for ourselves. This shows that things are changing for the better, not as fast as they should, but gradually.
If it wasn't for men who were soliciting such services and funnelling millions into it per year, the job wouldn't exist. Most people seem to conveniently forget that whenever they get on their high horse about the escort trade.
SE: What's your transition into manager of Samantha X Angels escort agency been like?
SX: Definitely being an escort is much more fun than being a manager of an escort agency. Now that I do have my own business like this, I don't get to do anywhere near as much actual escorting as I used to. I miss the clients when I don't see them, I miss the thrill, I miss the excitement and I miss the intimacy.
I'll always love the clients and being an escort, but the management is the next stage and, though necessary for me,  it's nowhere near as fun. I accept that and I get the job done.
SE: What advice would you give people looking to enter into the business?
SX: Don't do it because you hate men, I know that some get into it for that reason and that's toxic. Don't do it if you hate sex either, because you're going to be doing that activity eventually, don't be naïve about that.
Also, you have to learn to overlook someone's physical appearance, don't be precious and don't be mean. This isn't a dating agency, you aren't dating them. They are paying you, it's a job, and it's totally irrelevant if they are on the other side of sixty, or over eighty kilos.
It's a profession like any other and you have to look your part. Always be well manicured, if someone's paying to have dinner with you, don't turn up in tattered jeans, looking all rough. You have to look at what they want. Be clean and tidy and presentable, have your nails done, good skin, don't smoke.
Archer Asks presents Q&As with the world's most interesting voices on gender and sexuality. If you know someone with a fresh, diverse perspective, or someone doing cool stuff in the worlds of sex and gender, drop us a line.
Samuel Elliott is a Sydney-based author who is currently working on his novel series, 'Milan Milton: Heiress' in between completing a degree and working two jobs within the television industry. Excerpts of his work can be located at: www.facebook.com/samuelelliottauthor.
---
<! -- WIDGET HERE FOR BUY ARCHER -->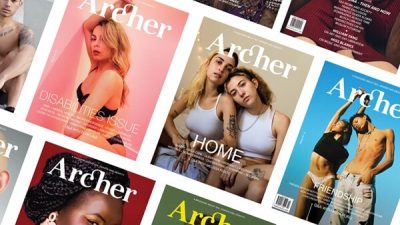 HELP KEEP ARCHER MAGAZINE AFLOAT!