Archer Asks: Ella Baxter, author of New Animal
By: Mia Walsch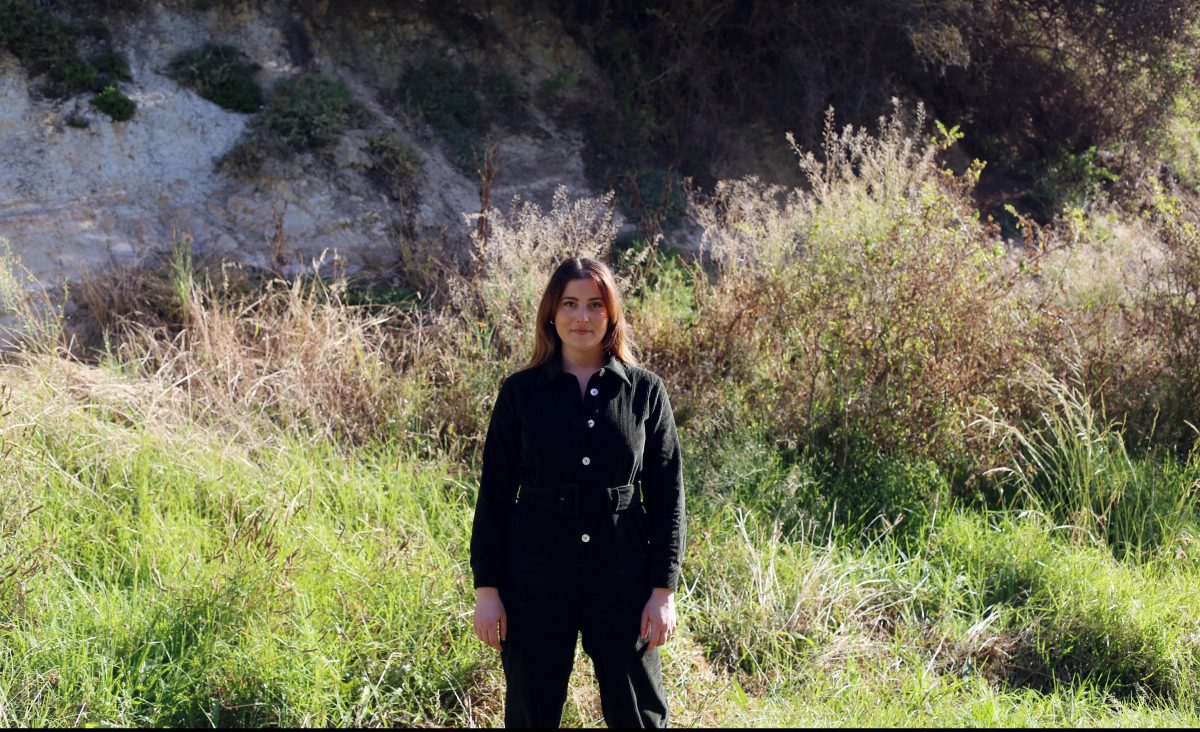 Ella Baxter is a young writer who has a deep connection to ritual, art and ceremony through her small business making bespoke death shrouds for funerals. Her poetry has been published in Spineless Wonders, Gargouille Literary Journal, and Bowen St Press. New Animal is being adapted by Marieke Hardy for a television series. New Animal has also been sold to Picador Books UK. Ella is writing her second novel, Woo Woo.
Ella spoke to Mia Walsch, author of Money for Something.
New Animal is about death and death adjacent things, but it feels flooded with life. Same with the whole 'devastating/hilarious' thing: it's not a balance of two states, but an exploration of their simultaneity. How did you get so comfortable with ambivalence and how'd you paint it so well?
Throughout New Animal I tried to exalt both the sour and sweet aspects of life. I wanted to mine the horrors of existence and then juxtapose them against lightness and beauty. It felt impossible to write about death and sex without some levity. Like life, the whole of New Animal is soaked in chaos, hilarity, absurdity and devastation. I was comfortable writing that way because that is my lived experience of the world.
Sex and death, yeah? I'd love to hear more about the strings you wove between the two.
A therapist once told me that people often do what is the least painful for them at any given point in time and I think about this a lot. How making someone look alive when they are dead is more comforting for us than seeing them as they are. In the same week that I was researching the practice of extreme embalming, I was also looking into vacuum sealing as a form of sensory deprivation. I found them both equally fascinating. Both necessary, both strangely human.
I read parallels between BDSM aftercare and funerary preparation, were you making them?
I love the way that both BDSM aftercare and funerary preparations place emphasis on handling the body with deep reverence and consideration. Preparing another body for any transition seems ceremonial to me which is maybe partially due to the order and routine of things. There are so many parallels between the two, but I wasn't purposely trying to drive it home. I have found over the years that I write a lot of things accidentally.
The settings feel really vital and whole; tell us about place in New Animal.
I grew up in northern NSW in a small rural town which I miss every day and when I moved to Melbourne it took me a full year to stop looking for snakes across my path because it was such a regular occurrence to see one up there. I wanted Amelia's grief to be initially contained to the island of Australia, and then when it swelled to the point of unbearable discomfort, I wanted to put her on an even smaller island to help hold her more. The landscape in both cases was her container and her friend.
I read Amelia as neurodivergent. Am I projecting and totally wrong? 
You are neither of those things, but I don't want to pathologize her. To me, she's a character who is cut differently, who is nuanced, and complex, and not easily understood. In a lot of ways Amelia is still an enigma to me. I felt possessed by her while writing the story – or maybe I was channeling her. I am still unsure of how characters land in your lap fully formed. Some sort of dimensional tear in the multiverse perhaps, but I don't want to think too hard about it, because some mysteries are better left unknown.
What was it like to prepare a book for publishing in 2020?
I signed the contract at the start of 2019 and since then I have just been worried about whether people will like it. Looking at how authors such as yourself handled their launches with such aplomb helped, but mainly I tried to mentally stay afloat especially during COVID because I found the last year extremely difficult. Editing a book about grief was hard when our beautiful world was experiencing so much devastation and suffering. I went for lots of walks. Cooked soup. I think I lived a smaller life while waiting for my book to come out.
What does it feel like now that your book is a real paper thing?
Very good and also quite uncomfortable. When I got the publishing deal, I rolled up the last page of New Animal and smoked it because I had to put part of it back inside. It felt both right and wrong to know it was going to be out in the world because up until then it had felt so internal. None of my family or friends had read it until it was released – not even my husband. I had hidden it from everyone, and so at first I felt really out of control. I coped by crying and eating fruit in bed, but I rode that wave of panic until I got tired, and now I'm fine.
Mia Walsch is pseudonymous, not anonymous. She is a professional reject & award-winning author living on Wurudjeri land. Her memoir Money for Something came out in 2020 via Echo. She is releasing her essay collection Living Like a Raw Nerve: a guide for tender bitches monthly on Patreon.
<! -- WIDGET HERE FOR BUY ARCHER -->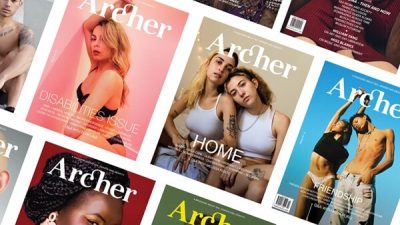 HELP KEEP ARCHER MAGAZINE AFLOAT!