Archer Asks: Tilly Lawless on sex work, friendship and her new book 'Nothing But My Body'
By: Frankie van Kan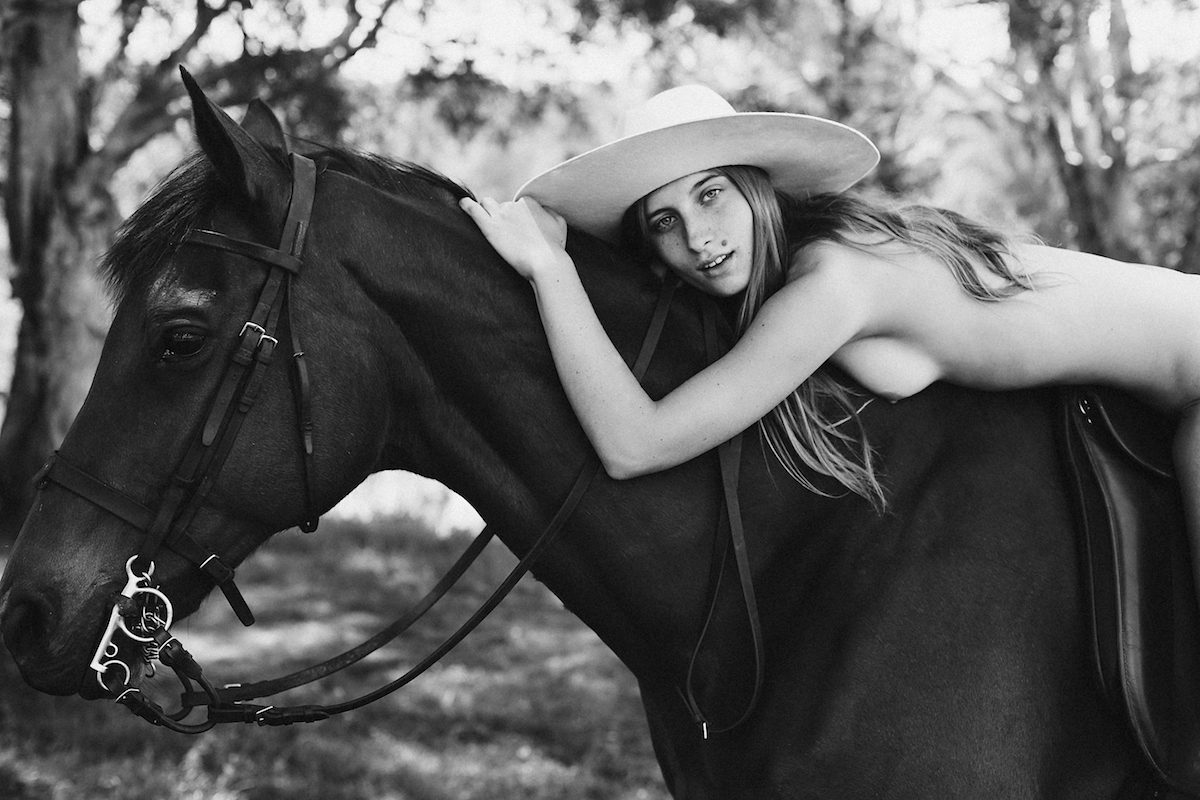 Outside my window the sky is heavy and grey, much like the collective mood in Melbourne with each lockdown update. When Tilly Lawless answers the phone, her voice is bright and clear.
Her laughter drowns out the rain and I feel the Sydney sunshine pulsing through the phone. This is one her gifts: to bring light into darkness, to talk about things we find challenging while making her readers feel held. 
Tilly Lawless is a writer and full service sex worker. She has been a public figure in the community since starting the hashtag #facesofprostitution at 21.
She speaks about mental health with frankness and intellect that cuts to the core, and her debut novel Nothing But My Body has just been released.
Frankie van Kan: Your novel explores themes of mental health, queerness, and friendship in the life of Maddy, a young sex worker. Sex work is not the focal point in the book, it's simply Maddy's job.
We see a complex and multifaceted nature in Maddy so often lacking in depictions of sex workers. Is that something that was important for you to explore?     
Tilly Lawless: I wanted people to think about sex workers not just as sex workers, but along with everything that's going on in their lives.      
To the sex worker, often work is just incredibly mundane. I deliberately have Maddy having sex with a client, and sure, she's thinking about what position she's doing, but she's also thinking about things going on in her personal life.      
I did that because so often people think sex workers themselves must obsess about the sex we have at work, when really that's not the case.
FVK: You write from an embodied sensory space that allows the reader to become immersed in Maddy's thoughts and emotions.
When you draw so much inspiration from the body in relation to its environment and others – how did that feel in a pandemic when we had limited opportunity to engage with others?
TL: One of the things that the pandemic made us all aware of was the loss of physical spaces.      
I often saw a lot of queers dismiss clubbing culture as if it were frivolous, and maybe that's because that was one of the few spaces we had. If you didn't like it, you felt like an outsider.
But when the pandemic happened, a lot of people I'd seen diss on clubs were like, "I miss clubs!"
I think what the pandemic made so many of us realise is that online interaction is only a poor shadow of in-person interaction. I was missing all the little physical things that you take for granted in everyday life.
That very much bled into the book.
FVK: You've said this novel is primarily about friendship, and that you have two more books in the pipeline with strong friendship themes. Can you tell me about what drives you to explore this theme?
TL: I wouldn't be able to create the way I can – or even be the person I am – without friendship. In the book, I have the courage to say that it is a love letter to friendship. I really do feel that every day.      
In periods of bad mental health or being suicidal, it's my friends who have gotten me through. Everything I write is an ode to the things I appreciate. It's to friendship, to clubbing, to Australian nature, to physical touch. 
That's partly why I wrote about friendship – because I want to hold it up in high esteem. The other reason is political. I feel so much content that's created focuses on either familial or romantic connection. That does a disservice to friendship.
FVK: Platonic intimacy is so undervalued in our culture.
TL: Totally, and I feel like it's something queer people speak about a lot. I think friendships being redeeming relationships is true for a lot of people.
FVK: Your book explores finding solace in sex work when going through emotional upheaval. In my experience, intimacy in sex work spaces can be healing for both client and worker. It's an aspect of our industry often overlooked.
Is that something you consciously wanted to investigate?
TL: I wanted to look at the good and bad of sex work. People are so reactive whichever way you speak about it. 
If you speak about the bad, people are like, "you can't say that – it will delegitimise the job!" When you speak about the good, people say you're discounting the people having a bad time. So I wanted to speak about both.      
I think it can be healing, and it can be a difficult job at times. But at the end of the day, you are still having human interaction.
Especially in lockdown, I wasn't seeing anyone while I was writing, and I was missing every kind of human interaction. 
FVK: People in every industry talk about the negative aspects of their jobs, but expect sex workers not to talk about the negative stuff.
TL: It's ridiculous. If someone's support is based on a good job that they're always happy in, it's not real support.
FVK: Your character Maddy takes drugs when she's partying with her queer family, but never at work. I loved seeing a sex worker depicted working sober.
Not because I have anything against workers who like to or need to be intoxicated to work, but because it's not usually how we're portrayed.
TL: That was very deliberate. All the sex worker books I have read have been memoirs. They've also often been what I would call 'addiction memoirs'. 
I wanted to counter that argument, because I've always been sober at work. For me, drug taking has always been about heightening moments I have with friends. I only take drugs with friends I would hang out with when sober. 
So firstly it came from personal experience – I wouldn't know how to write about working on drugs because I never have. Secondly, I wanted to combat that stereotype.
I deliberately wanted to write about drugs, because I'm pro-decrim [pro-decriminalisation] and think people should speak more openly about drug use for harm reduction.  
FVK: Although the novel doesn't follow a traditional narrative structure but is written in stream of consciousness, I still found there to be a character arc in Maddy as she swings between despair and hope and back again.
I felt like the fluctuations of Maddy's mental health showed us not just the internal struggle, but the growth and awareness that comes with those lows. 
TL: I wanted to show that when she's mentally unwell in the first section, she's closed in. She's not thinking about the world beyond her. She's only thinking about the distressing thing that's going on in her own life.      
As she's feeling well again, she starts to interact with the external world.
I wanted to show that when you're going through really bad mental health periods, you can become so consumed with your own mental health you don't look beyond yourself.     
FVK: Yes, you become fixated with your own anxieties.
TL: Exactly. I know I'm a much better friend to people when I'm mentally well, because I have the capacity to think about other people's lives.
I wanted to show that Maddy was developing and learning to incorporate both. She's able to be mentally unwell, but not be shut off to the world. 
FVK: Set in 2020, the novel explores themes of climate anxiety during the bushfires. I think it reflects the collective concern that's really heavy and permeates our everyday.
TL: I wrote that chapter because I was frustrated by the seeming obliviousness of any of my friends who weren't Australian. I felt intense grief. I wanted to express this grief that I felt like so many of us were feeling, and that the rest of the world wasn't paying attention to.
FVK: I think if you're going to write a novel that's set in contemporary times you can't do that without commenting on climate change. It's such a huge part of our reality now.
TL: Totally. I feel like I don't know anyone our age who isn't thinking about it every day.
Nothing But My Body by Tilly Lawless is published by Allen and Unwin and is available now wherever good books are sold or you can buy online here.
Frankie van Kan (aka Frankie Valentine) is a queer writer, sex worker and performance artist living in Narmm/Melbourne. Follow her @frankievankan.
<! -- WIDGET HERE FOR BUY ARCHER -->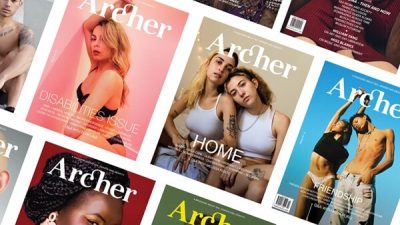 HELP KEEP ARCHER MAGAZINE AFLOAT!