Mexico's cultural history of LGBT reform
By: Adolfo Lópezserrano R.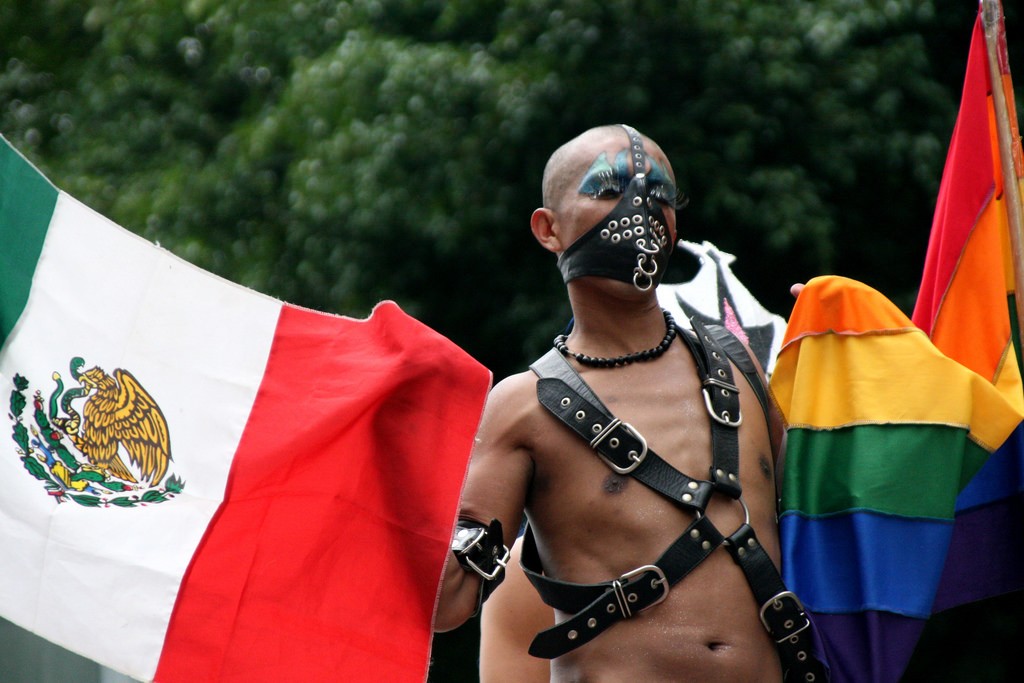 I'm seated in the back of an Uber on a cold evening in Mexico City. The driver turns right and I can see the noticeable change between neighbourhoods as we leave the financial district of Reforma Avenue and enter Zona Rosa,the queer neighbourhood of the city.
After liberal laws were passed here during the eighties and nineties, people from across the LGBT spectrum began to move in. Most of the newcomers settled in neighbourhoods such as Roma, Condesa, Polanco and Cuauhtémoc, but Zona Rosa was special, because it became a haven for the impoverished LGBT community who did not have the protection of wealth.
The driver mentions that "Mexico has changed a lot in the last few years, if my parents had seen this…" Two women kissing can be seen on the corner where we wait for the light to turn green, but before the light changes two men holding hands and carrying a baby cross the street. We reach our destination, but before I get out the driver tells me "I think it is good they can have children, there are many who need a home." I agree politely and say good-bye.
Mexico's approach to LGBT people has dramatically changed during the last couple of decades, but can be linked to the indigenous civilisations that inhabited the territory before colonisation. The Mayans, Toltecs and other groups accepted third genders and same sex partnerships as part of their communities, while the Aztecs punished homosexual relationships with death. After the Spanish conquest in 1519, the Spanish Inquisition was established and the Catholic Church dictated most rules regarding society and living, including capital punishment for homosexuals.
It wasn't until the intellectual influence of the French Revolution and a brief occupation by the French Empire that same sex activities were decriminalised in 1871. But the values of strong Catholic influence would take another hundred years to give way to a real LGBT movement. During the 1970s, a new generation of politicians and intellectuals began discussing their sexual preferences openly and promoting the adoption of equality laws that ensured that LGBT Mexicans and foreigners living in the country received the same rights as their heterosexual peers, symbolised in Mexico's first pride parade in 1979.
Religious speech cannot be used in Mexican politics since there is a complete separation of the church and state, which makes it illegal for priests and nuns to hold public office or for politicians to legislate on the basis of their religious belief. Nevertheless, the ground-breaking Supreme Court decision to make it mandatory for states to give marriage licenses to couples, regardless of gender, wasn't passed until June 2015.
If a Catholic majority country like Mexico, with widespread institutionalised machismo, has been able to legislate in favour of equality and therefore bring to light a series of social issues, why hasn't Australia been able to do the same?
Other countries where same-sex marriage has been legalised before the majority of the population supported it have seen dramatic rises in tolerance. The rights of the minority should never be subject to the whims of the majority. Even if a majority of the people support an immoral act, it doesn't make it right.
Sure, Mexico has many other problems that Australia doesn't have; widespread corruption and poverty make it difficult for LGBT people from impoverished families to gain access to the same benefits that a wealthy Mexican would, but the law is set and today not only can I marry and adopt in my birth country, but any other marriage or civil union performed elsewhere has to be recognised by every single state and government dependency.
Still, in a visible way, Australia is more accepting of LGBT people than Mexico is. Mexico City and its liberal laws are not a decent representation of the rest of the country, where a more conservative society dictates that legality does not make queer identity ok. Anti-discrimination laws in Mexico are weak at best and are rarely enforced, making it common for queer individuals to face discrimination and exclusion.
The great divide between rich and poor makes gay life greatly different between individuals of different social classes. While in most cases a wealthy Mexican can have a comfortable out life, poor youths from rural areas can face abandonment and violence after coming out.
LGBT Mexicans and Australians today are lucky to have been born in a time when their rights aren't automatically stripped as they come out, but we still face the challenges of a society that tolerates us without understanding us. There is much to be done to reach equality. Legislating in favour of minority rights is, therefore, not only a responsibility of our governments, but certainly a path towards inclusion.
Adolfo Lópezserrano R. is a 26 year old public relations and communications executive from Mexico with a love for history and languages. He has lived in Canada, Germany and Japan and dedicates his time to photography and blogging about his travels (www.manwithmap.com). 
<! -- WIDGET HERE FOR BUY ARCHER -->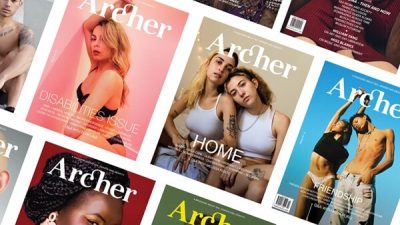 HELP KEEP ARCHER MAGAZINE AFLOAT!