Emerging from the shadows: A queer teen in 1990s Tasmania
By: Alexi Freeman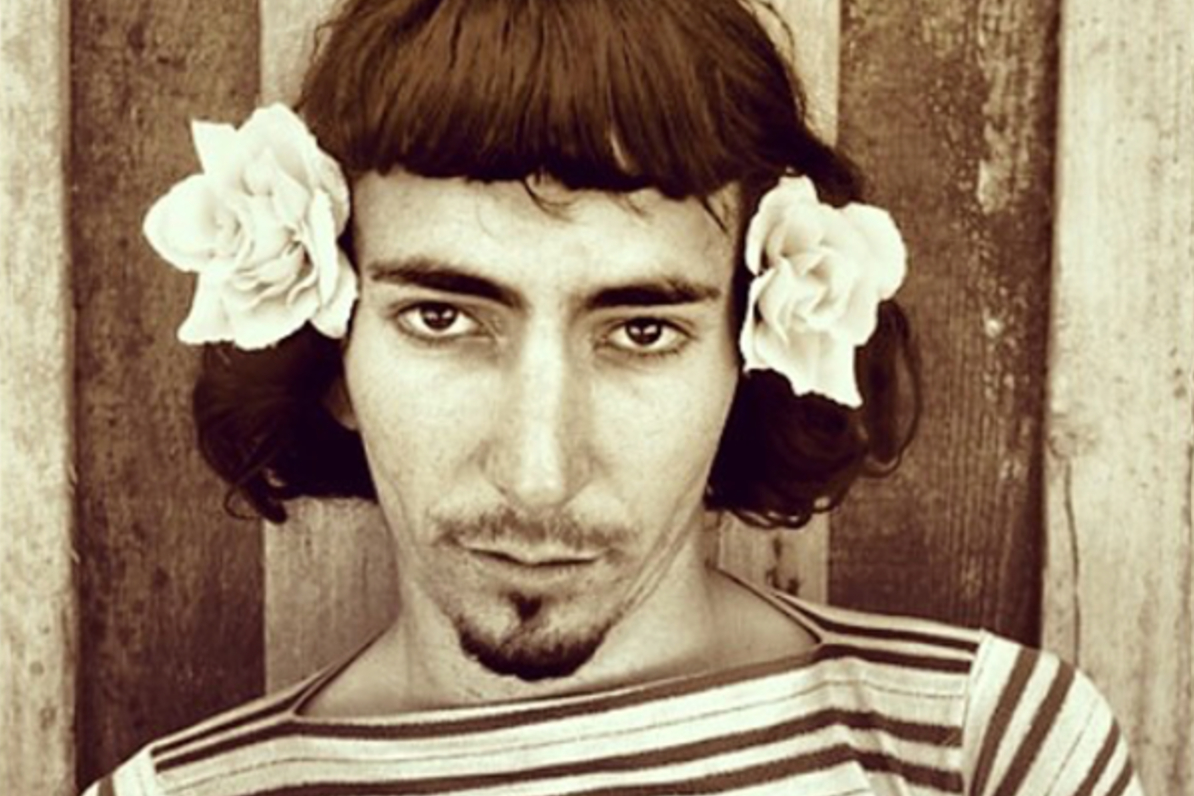 Content warning: This article contains detailed descriptions of queerphobic abuse, emotional and physical violence.
In 1990s Hobart, identifying as a queer teen felt analogous to asking for a vegetarian option at a restaurant and being told that I could order fish – queerness was simply not understood by the mainstream.
Taking this analogy further, I doubt many people truly wanted to force-feed me fish, or push me to be something I'm not. But in a society heavily clouded by prejudice, queerphobia was commonplace. People couldn't comprehend the narrowmindedness they were perpetuating. And that was on the good days.
On the bad days, their homophobia ranged from unprovoked verbal onslaughts that bruised my ego to physical abuse that left me spat on, my ribs aching and my mouth bloody. It was common practice for passing drivers to bellow profanities like "doughnut-puncher" with AK-47 frequency.
Images courtesy of the author. Header image by Pandora Karavan.
Growing up, I was often told to "suck some c*ck in hell" and that "God hates f*ggots".
Even before I hit puberty, I was abused because I loved singing and tinkling the ivories, and I purportedly had a "girl's name". As a teen, I was further ridiculed because my voice hadn't broken, my haircuts were too wild, and my handmade outfits were too androgynous. It wasn't limited to verbal abuse – on more than one occasion I was physically assaulted by gangs of adolescents.
I vividly remember laying on the ground in the foetal position pleading for them to stop, while they repeatedly kicked me and chanted homophobic slurs.
I wasn't the only one who experienced this abuse. During those years, so many queer people suffocated through a pervasive atmosphere of intolerance – fuelled by societal norms, stereotypes, and limited exposure to diverse perspectives.
So, what was the root of all this bigotry and hatred? Why did myriad people lash out because they identified me as 'other'?
In the 1990s, 'otherness' was largely stigmatised. In Hobart, like in other parts of Australia, LGBTQ+ individuals faced challenges due to archaic societal attitudes and draconian legal restrictions.
Queer people were subjected to social isolation, prejudice and outright discrimination. Before 1997, same-sex sexual activity between consenting adults was a criminal offence in Tasmania. This legislation gave homophobes the false justification to inflict abuse based on sexual orientation.
Our queer community not only faced the harsh realities of homophobia, but also grappled under the oppression of anti-crossdressing laws that suppressed our identities. We faced prosecution for dressing in ways that didn't conform to our assigned sex at birth, as crossdressing allegedly 'deceived' others.
These laws cast deep fissures into personal freedom and self-expression, fuelling a climate of discrimination and social stigma for those of us whose gender expression deviated from the strict confines of cis-heteronormativity.
Despite these challenges, the LGBTQ+ community in Hobart also embodied remarkable resilience and activism, led by a vocal minority who challenged the status quo.
Environmental activist turned senator Bob Brown publicly came out in 1976, although his courage was immediately met with a homophobic backlash – including a smear campaign in which 'Brown is a Green Queen' balloons were distributed throughout the Tasmanian electorate.
Nevertheless, I recall feeling safe and supported at a handful of venues in my youth. In particular, a nightclub named Syrup provided respite from the minefield of homophobia that was rampant at street level through those years. After the venue's closure, Syrup founder Warren Hankey reminisced about its heyday: "We caught the wave of alternative dance music, 90s rave culture and it was an underground scene with a very strong community of ravers."
Alas, public spaces catering to the queer community were few and far between – and sadly, they remain scarce in Tasmania.
In the 1990s, this lack of queer spaces stifled our ability to safely celebrate our 'otherness' – especially pre-internet – with allies facing similar discrimination. Openly expressing my pride carried risks and repercussions in terms of social acceptance, relationships and personal safety.
In 1993, local post-punk band Mouth released a track named 'Homophobia' that included the challenging lyrics:
"Homosexuals – I know they scare you, homosexuals – I know you hate them."
When I saw Mouth play live, on my 15th birthday, it was literally the first time I'd witnessed pro-queer creative culture in any public setting. The experience catalysed a transformative journey for me.
That concert revealed a hidden community of allies who embraced and celebrated my true self. Within this subterranean network, my creativity flourished, and my self-expression found the nurturing spark it needed to ignite.
In 1996, I handcrafted a chainmail gown from scrap metal that symbolised my resilience. The artefact embodied a tangible representation of my journey from an isolated cocoon, battling relentless homophobia, to the emergence of a burgeoning artist ready to spread their wings.
My metamorphosis was unfurled at the art school ball, where I proudly rocked my emotional armour and took to the stage to perform a cappella love poetry. The rapturous applause was overwhelming – a symphony of solidarity.
In those precious moments, I realised the power of my voice and the absolute necessity of authentic self-expression.
These rare unifying experiences were scaffolded by legendary advocates such as Miranda Morris and Rodney Croome. They founded the Queer History Walk in the mid-1990s amid the heated gay rights debate – with Tasmania dragging behind as the last Australian state to decriminalise homosexuality in 1997.
Croome was one of 130 activists arrested at Salamanca Market in 1988 for supporting gay law reforms, which was reported by Discover Tasmania as "the most significant act of gay rights civil disobedience in Australia's history". It was a proud day for us all.
In 2001 – following a longitudinal campaign by activists and advocates for LGBTQ+ rights – the anti-crossdressing laws were repealed marking another important milestone in the recognition of gender diversity and the protection of individual rights and freedoms.
Despite relentless queerphobia and discrimination in Tasmania, the walls of prejudice slowly crumbled. Our LGBTQ+ community have shown extraordinary courage and progress, thanks to the tireless efforts of countless activists and advocates who paved a glistening rainbow path leading towards a more accepting society.
Decades later, the emotional scars of past traumas still echo; I faced vilification for my queerness in Hobart this year. But amid the shadows of bigotry that engulfed our queer community in 1990s Hobart and still creep in today, shards of radiant light shine through our vibrant activists and allies, illuminating paths to acceptance.
Today, our inspiring resilience and fabulous self-determination unify us, as we emerge from the shadows to embrace a brighter, more loving and inclusive future.
Alexi Freeman is an interdisciplinary artist with a diverse creative practice ranging from growing biomaterials with microorganisms to designing costumes for The Australian Ballet. Alexi has recently written a number of articles for Matters Journal and is based in Naarm. You can find him on Instagram @alexifreeman.
<! -- WIDGET HERE FOR BUY ARCHER -->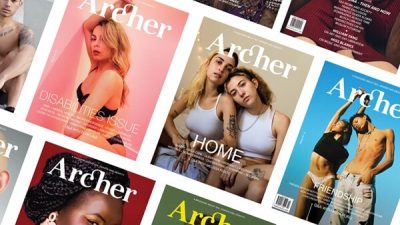 HELP KEEP ARCHER MAGAZINE AFLOAT!