Boxing for bravery: Risk, transitioning and a warrior's spirit
By: Alec West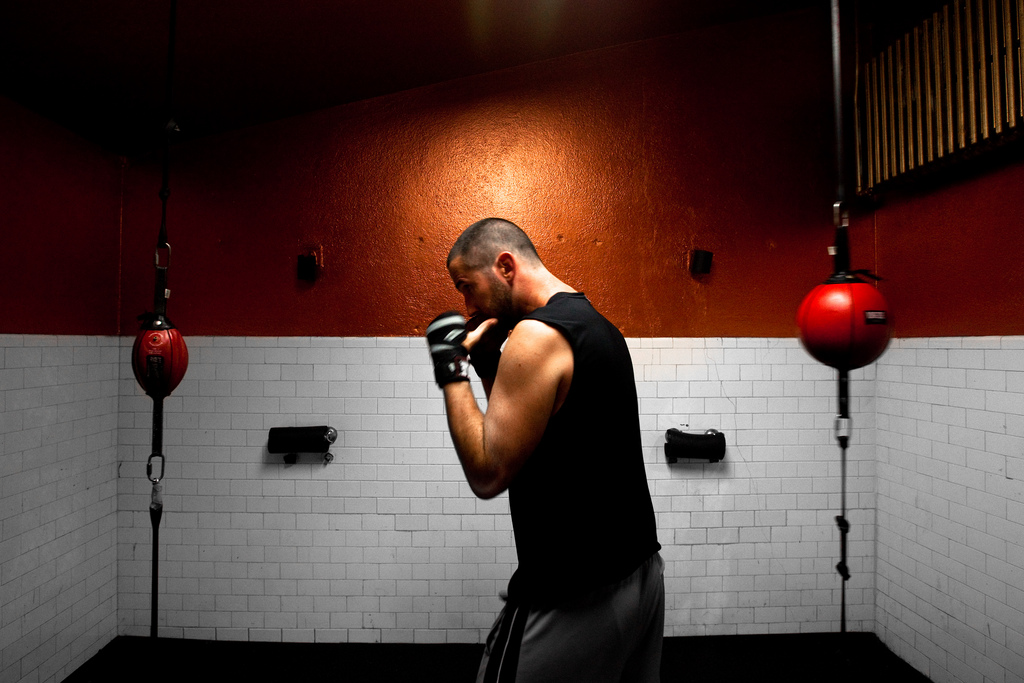 I became truly fearless the day I returned to the old school, no frills, male-dominated boxing gym that I had attended for years as a female. My friend had outed me to a huge, burley macho guy. But I stood strong before him without showing any fear while awaiting his reaction, even though I was terrified on the inside. I made sure I did not break eye contact or shy away, because I was not raised to show fear. After a few awkward moments of watching him process the information, he simply said, "Oh… really? No way! You move really well, mate!" Just like that, my faith that not all cisgender macho men were narrow-minded and unaccepting was immediately confirmed and restored.
I have a strong background in boxing, from which I've learned one thing relevant to all trans people: "become fearless and keep moving or perish." I continue to live by this. Boxing requires you to tackle danger head on for the reward of winning a fight, despite the high risk of getting hurt and humiliated. Transitioning is no different and it, too, requires courage and bravery. Only in real life you don't get to wear protective gear, and you take the full brunt of the blows.
The word fear has a lot of power, especially for trans people. We fear other people's reactions, words, hostility and narrow-mindedness. We fear how the words and actions of others will effect us. We fear not being perceived as "real" or being rejected by a lover after disclosing our identity.
From the many reasons to be afraid, bravery develops. Bravery has many different meanings. Some think that being transgender is not brave at all, but believe firefighters who risk their lives every day are brave and heroic. Both are brave, and neither bravery is more valid than the other. To transition is to assume risk, and to assume risk is to be brave. For some transfolk including myself, it takes enormous courage to make the decision to transition and go against the grain of society. For others, the decision is ordinary.
The beautiful Caitlyn Jenner could never have transitioned smack bang in the middle of the public eye if she wasn't brave enough to defy her fear. It's all very well for people to say that she's not brave or courageous, but living in the public eye and dealing with the severe disrespect she has received, with your genitals at the centre of conversation around the world, is no easy task.
For many transfolk, the biggest act of bravery in their transition is informing their family about the journey they are about to embark on. Many transfolk have lost their entire families or become homeless due to it. Nonetheless, they remain brave on their path to becoming their true self and pursuing their happiness.
Transitioning assumes both minor and major risk. Risk takes the shape of workplace discrimination, physical or verbal assault, homelessness, difficulties finding employment, relationship breakdowns at the start of transitioning or being mocked and disrespected on a regular basis. These are real outcomes of transitioning that many transfolk can identify with, and it is often fear of them that keeps a person from transitioning.
Yet no two transitions are the same. Some are mostly free of any major incidents, relationship breakdowns, workplace issues, assault and are an overall smooth ride. Others are riddled with verbal or physical abuse, bullying and lack any acceptance. As a result of this those transitioning can feel completely alone and thus withdraw deeply into themselves, while the world goes on without them.
Boxing has taught me how to fight, and not just physically. It has given me a warrior's spirit, will and discipline. I'm not saying I don't feel scared, nervous or anxious about things, but when I do I give those feelings a violent shove out of my way. In life and in boxing you win some and you lose some. But when I lose, I allow myself to feel the pain and disappointment. I pick myself back up and find the lesson to be learned from that experience. I embrace losing, because I always come back stronger and wiser.
I believe in the saying "no risk, no reward". But taking any risk, big or small, is still scary, and requires one to conjure up a certain amount of courage and bravery to reap the reward. What may be a fairly simple journey for you, may be another person's living hell. To transition is to risk losing it all, so to say that transitioning is a simple and straight-forward thing is to assume that all transitions are generally the same.
We all have unique journeys and regardless of whether transfolk think they are brave for becoming their true self, in some way, we all actually are. If you've had an overall smooth transition both physically and socially but do not think you are brave, do you think you would still feel the same if you had lost your entire family, friends, and ended up living on the streets with only dysphoria, rejection and depression to keep you company? Every transition is different, but we all share one thing in common: conjuring up the bravery every single day to pursue glory.
Alec West is a 27 year old trans man who started testosterone three years ago and identifies as heterosexual. He is a personal trainer and boxing instructor in Melbourne, specialising in the LGBTI community. 
<! -- WIDGET HERE FOR BUY ARCHER -->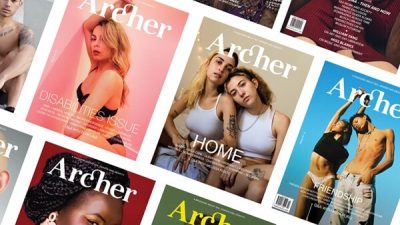 HELP KEEP ARCHER MAGAZINE AFLOAT!