Joseph Wolfgang Ohlert's images explore the spectrum of gender identity
By: Joseph Wolfgang Ohlert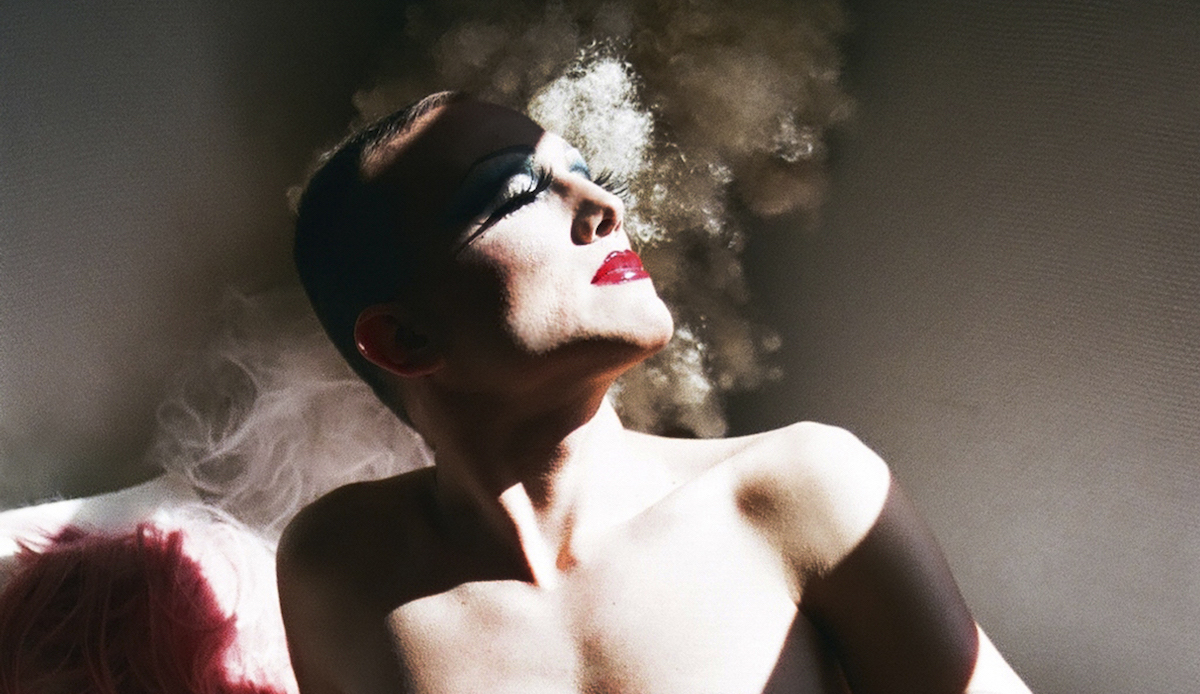 This is a small selection of images from photographer Joseph Wolfgang Ohlert's new book, Gender as a Spectrum, which includes excerpts of interviews written by transgender author Kaey, in collaboration with Ohlert. Ohlert works exclusively in analogue photography, and his priority is always to present the people who sit for him as themselves.
Since 2014, Kaey has worked in Berlin at queer city magazine Siegessäule, which has been in circulation for some 30 years. Kaey is an active member of the community, co-organising Kreuzberg CSD (Berlin's alternative Pride parade) and Wigstöckel, an event by and for transgender people.
"Nothing about gender identity is fixed," Ohlert writes. "Its development is often a fluid process, changing throughout a lifetime. As a result, it is always highly subjective, with each person perceiving and presenting their identity in their own individual way.
"This series of portraits depicts a diverse group of people who defy the heteronormative restraints of gender."
"I see myself as transgender. My use of the word stems from the lack of cultural terms to denote where I see myself on the spectrum of gender. Although many find it offensive to be called transgender by itself, I find it empowering." – Levi, New York City, USA.
"I have fallen in love with my body again. The confusion of my adolescence has subsided. I still like to play with clothes but I don't feel the need to be drag, trans or female anymore." – Adam thomas/Hllywyd, Berlin, Germany.
"I've started getting very creative with my drag lately and experimenting a lot. The look I'm going for is not meant to be pretty, it's meant to make you vaguely uncomfortable, like a clown or an alien." – Ryan Stecken, Berlin, Germany.
"I am not sure I know how to define how I feel in words that people will understand. I know that my physical body is male but my soul tells me that I am genderless." – Barry Brandon, World Traveller.
"When I was 15, my father locked me in a room and asked me if I was gay… before he kicked me out, I had the chance to start again or just keep faking all my life. Nowadays, even though I don't see myself as part of, or represented by, the LGBTQI community, I have realised it was so important to take that step and answer 'yes'." – Negroma, Berlin, Germany.
"I stopped seeing terms as labels a long time ago. They're more like lenses that I look through for a while, to bring certain aspects of myself into focus." – Kai, Berlin, Germany.
"I identify as a transfeminine, non-binary creature… A lot of people say, Don't sweat the small stuff. I like to sweat the small stuff. I like the detail. I am always in flux. I am always changing." – Rhyan Hamilton, New York City, USA.
"I allow all the different currents to exist within me. The child is always there. The man is always there. The woman is always there. These days, perhaps also the old lady and the old man, too." – Dieter Rita Scholl, Berlin, Germany.
"At 17, I was quite feminine and sometimes thought about becoming more feminine by means of surgery. As I got older, I also started liking my masculine side a lot, too, and in time I managed to combine both." – Stella Destroy,Berlin, Germany.
"When I was four years old, I heard my grandparents explaining to some total strangers that I wasn't a girl, but a boy. But I didn't feel myself to be a boy, and that these strangers had taken me for a girl rather pleased me." – Grete Gehrke, Berlin, Germany.
"Personally, I would rather not define my gender identity at all. No definition works for everyone, and gender does not describe who I am." – Lemay, San Francisco, USA.
"I'm physically a boy and I feel very happy about it, but I love to play with gender identities. Drag has brought some balance into my gender, allowing my feminine side to shine and complete my personality." – Alejandro Rodrigo/Mariska, Paris, France.
Gender as a Spectrum (48 €) is a special limited edition book of 1000 copies in print. To purchase the book and see the full series message info@ohlert.de for more information. The book can be delivered worldwide.
This article first appeared in Archer Magazine #7, the THEY/THEIRS issue
<! -- WIDGET HERE FOR BUY ARCHER -->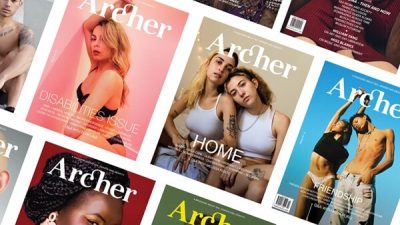 HELP KEEP ARCHER MAGAZINE AFLOAT!