Performing comedy: on being relatable, funny, and visibly queer
By: Kirsty Webeck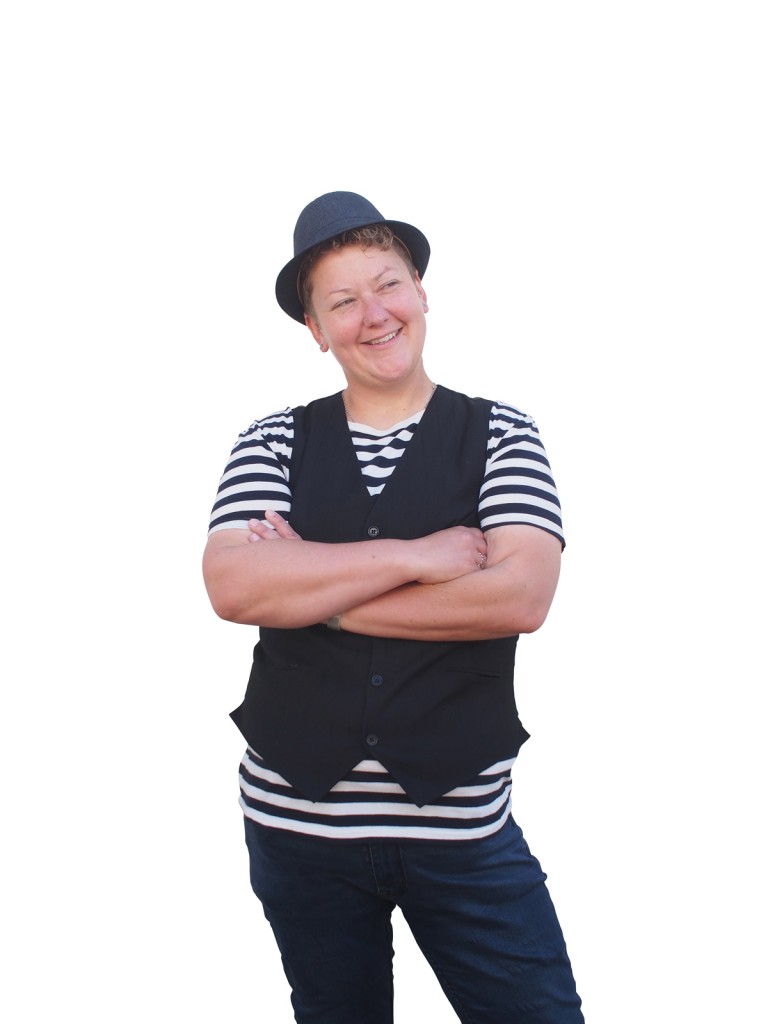 Being queer defines me about as much as my enthusiasm for burritos, passion for gardening and disdain for spiders do.
Much like how a vegetarian doesn't think about not eating meat until an alpha carnivore interrogates them at a barbecue, I hadn't thought a great deal about my sexuality until I became a comedian.
Performing comedy is a ceaselessly exposing artistic venture. To successfully win an audience over you have to be authentic, relatable, and, of course, funny. This means letting people into the inner workings of your mind and allowing them to see the world as you see it. It also means standing before a roomful of strangers, night after night, and surrendering yourself to their praises and criticisms.
It's relatively easy once you've developed a fan base. Generally people have intentionally bought tickets to your show because they've seen you before, seen your promotional material, or someone has recommended you to them. These audiences are warm. They're on your side from the moment you step onto the stage.
The showcases can be the tricky bit. You have no control over the audience, or their expectations. They could be there purely to howl with laughter with the guy who talks about how his missus 'doesn't put out enough' and how he's worried about his nephew because he dresses in pink and plays with Barbies. Seeing a visibly queer woman on stage may be the most confronting thing that's happened to them since the K-Mart post-Christmas sales. You're starting on the back foot every time and you can literally feel it in the room's atmosphere.
I navigate the world of being visibly queer and entertaining people for a living by letting audiences know that I didn't trip over and land in a waistcoat, Doc Martens, and the short back and sides – they're all intentional. It's classic disarmament. I take the power away from them by acknowledging that Robert and I won't be buying a place in Greensborough and having 2.5 children any time soon.
I recently did a showcase during the Melbourne International Comedy Festival and when I walked onstage the people down the front muttered 'lezza'. I simply lamented the fact that I hadn't met them when I was 16, as it would have saved me years of soul searching. I also pointed out that I'd done all the work for them so they wouldn't be getting any prizes. Conveying to them that I'm comfortable with my appearance made them okay with it too. It's heckler psychology 101 – if they perceive a weakness, they're going to go for it. The easiest way to combat it is by reminding them that it's not a weakness.
When I first started doing comedy in 2013, I was conscious of being pigeonholed as a queer comedian. However, my career organically grew in a way that allayed those fears very early on. I quickly grew a predominantly heterosexual following in Melbourne and have performed to audiences of 18 year olds through to 70 year olds on numerous occasions.
I attribute this natural progression to the relatable nature of my brand of comedy. I'm primarily a story teller and an observer of the absurd in everyday situations. So while there will always be references to my inclination to romance women over men, audiences giggle with a sense of familiarity while I take them on a verbal tour of my hazardous bedroom as a 14 year old, and explain how my sister broke both of our arms on her bike. This brand of comedy breaks down barriers as it shows that despite being visibly queer, my life is just the same as everyone else's. Everyday tales are always going to transcend divides, including sexuality.
I'm fortunate in that my experiences in comedy have been overwhelmingly positive – the aforementioned example of being called a 'lezza' onstage is one of only two overt examples of negativity. Despite now having the experience and confidence to handle whatever's thrown at me (within reason), I find it disappointing that when I'm booked for a gig my first thought is who the audience may be and how they'll react to a queer performer. It's a fleeting concern, which quickly gives way to planning a setlist and envisaging us having a great time, but I look forward to a day where I just think about who the audience may be and how I'll make them laugh.
Kirsty Webeck is a Melbourne-based comedian, writer and little spoon. Her MICF show 'Hoping For The Best' is currently on tour.

Check out www.kirstywebeck.com for more information. 
<! -- WIDGET HERE FOR BUY ARCHER -->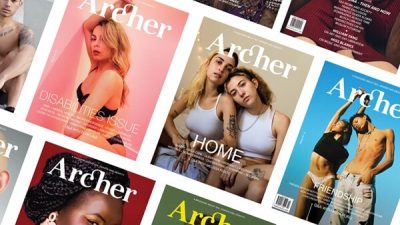 HELP KEEP ARCHER MAGAZINE AFLOAT!
Read more stories about:
media